Taking stock of the NFL division by division during the off-season this year has proved to be very insightful. Often times we - as fantasy football players - take inventory of players' talents (mostly their projected floors and ceilings) but can overlook the impact that the team around them, has on their individual efforts. This week we take a look at the AFC North and what the teams there have been up to so far, leading up to the 2015 NFL season.


(Listen to the Fantasy Football Podcast: 6/2/15, AFC North Spotlight & Jess's Birthday!) 
Baltimore Ravens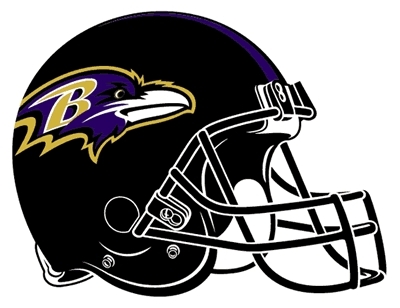 Adds:
Matt Schaub (QB)
Buck Allen (RB, Rookie)
Breshad Perriman (WR, Rookie)
Maxx Williams (TE, Rookie)
Departures:
Bernard Pierce (RB, free agent)
Torrey Smith (WR, to SF)
Jacoby Jones (WR, to SD)
Owen Daniels (TE, to DEN)

Issues:
The WR1 (Steve Smith) is a senior citizen, WR2 (Breshad Perriman) is a rookie and WR3 is an unknown – Kamar Aiken (who had 1 good game last year against MIA, going 6/65, 1TD).

Maxx Williams is a promising rookie TE but they usually take a few years to develop – getting rid of established talent for young, unproven players could be costly for the Ravens' offense and thusly for fantasy owners in 2015. However, new OC (ex-bears coach Marc Trestman) is rumored to have a way with quarterbacks. So much so that he is nicknamed, "The Quarterback Whisperer."

Flacco had his Best Year Ever in 2014, and he looks primed to finally break 4,000 yards this year. Can he do it with the talent he now has at wide receiver? The answer is yes, but it's a tough gamble without proven receiving weapons outside of Steve Smith. Regardless of the possible yardage bump in 2015, though, Flacco has generally been a middling quarterback in the fantasy world because he doesn't often sling a large number of touchdowns.

Justin Forsett carried the load surprisingly well last year, racking up 1200+ rushing yards for 8 TD's and bolstering that number with 44 receptions for 263 yards. How far will 4th rounder Buck Allen cut into that total this year, if at all? Will second-year RB Lorenzo Taliaferro step up to the plate and cut into those receptions? It's likely that Forsett won't completely dominate the backfield, but here's a RB that - although turning 30 this year - has not been used extensively in the past and still has some miles left in the tank. Barring injury, he should at least match his stats from 2014.

Cincinnati Bengals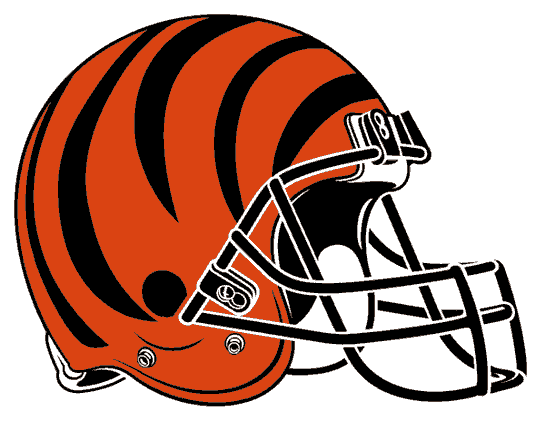 Adds:
Not much, if anything on offense
Departures (free agents, unsigned as of yet):
Jermaine Gresham (TE)
Greg Little (WR)
Brandon Tate (WR)
Dane Sanzenbacher (WR)
Issues:
From an NFL and fantasy perspective, not much has changed with the Bengals over the past several months. They did sign DE Michael Johnson which should help out, but the majority of their rookies likely won't even play in 2015, barring injuries.

The Andy Dalton line will remain rock solid this year (at about 3500 yards and 22 TDs), and his receivers will also look the same on paper. A.J. Green should provide his usual fantasy production, and Marvin Jones should step right into the #2 role just like we talked about last year. Of course, if he gets injured again or underwhelms during the first few games we'll likely go right back to Mohamed Sanu (only a fantasy option when receiving a high volume of passes from Dalton).

The RB position is more interesting for us to delve into: Jeremy Hill broke out in 2014 as a rookie for 1100+ yards and 9 TDs.. at this point it's all but certain that Hill will continue to receive the majority of the short-yardage carries and Bernard will serve as a high-octane change-of-pace and passing-down back. Assuming that Hill's production puts him somewhere at the low end of the top 10 RBs at the end of the year, where will that leave Bernard? It's likely that Bernard will fall to the 6th or 7th round in redraft leagues, though his value in PPR leagues could certainly prove to be higher than that.

Cleveland Browns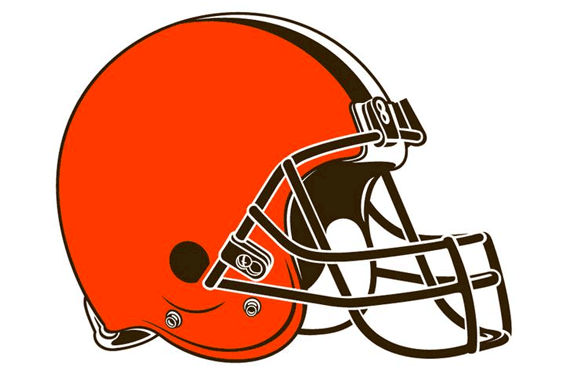 Adds:
Josh McCown (QB)
Duke Johnson (RB, Rookie)
Dwayne Bowe (WR)
Brian Hartline (WR)
Departures:
Brian Hoyer (QB, to HOU)
Josh Gordon (WR, Suspended)
Issues:
It's pretty obvious, the Browns' issues are focused almost entirely on the pitiful offense that they have displayed over the past few seasons. The defense is not half bad. But for some reason, the decision-makers in Cleveland have been and are still unable to get their heads out of their asses.

Yes, it's difficult to get a QB in the NFL.. last year's pick of Johnny Manziel was just about the worst thing that Cleveland could have done for themselves. Unfortunately, they went and picked up the 35-year-old Josh McCown from Tampa Bay. Josh is a good guy, but he's played for 6 different teams in the NFL and his career is almost over.. in other words, this offense isn't going anywhere.

New receivers Dwayne Bowe and Brian Hartline don't look like they'll be adding much to the equation here, either. Bowe's anemic play over the past few seasons should continue which leads me to believe that this #1 WR will be over-drafted, even in the later rounds of fantasy drafts – just because I can't trust him to put up any consistent amount of points. Hartline had arguably his worst year ever last year – we know that he can catch the football and be a good spoke in the system, but it looks like the move to Cleveland may be the end for poor Brian.

Andrew Hawkins is actually an interesting prospect, since he tends to get the most volume of passes in this offense, especially without Josh Gordon around to suck them up. A slot receiver by every definition, he could have a few high-scoring games in PPR leagues especially.. impossible to predict which ones, though!

The RB situation in Cleveland is also equally murky: it looks like Isaiah Crowell has taken over the job there, but the Browns also have Terrance West, as well as rookie Duke Johnson. If my memory doesn't fail me, there were plenty of weeks last year where the Browns RB you started wasn't the one that got the carries. It remains to be seen this season, but I'm staying out of the whole situation.

Pittsburgh Steelers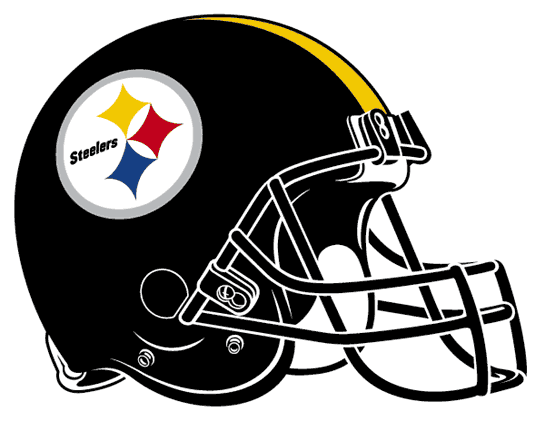 Adds:
Sammie Coates (WR, Rookie)
Jesse James (TE, Rookie)
DeAngelo Williams (RB)
Departures:
Lance Moore (WR, to DET)
Issues:
From a fantasy perspective, the Steelers are just the team that you want to have a piece of recently. QB Ben Roethlisberger had his best season ever in 2014, throwing for just shy of 5000 yards and racking up an impressive 32 TDs in the air. An improving offensive line has a lot to do with the Steelers' success in the passing game, and it has gotten even better this off-season. Look for more of the same from Roethlisberger, though he might not quite hit his numbers from last year due to the 12 TDs he put up over a 2-game span in weeks 8 and 9 in 2014.
Antonio Brown is arguably the best wide receiver in the NFL and should be treated as an elite talent for the foreseeable future in fantasy leagues, especially PPR leagues where he didn't even have close competition for the top spot. The more interesting tale is told with the other WRs in Pittsburgh, Martavis Bryant, Markus Wheaton and rookie Sammie Coates.
Bryant put together a string of high-flying games last season and was a great target for Big Ben in the red zone, totaling 8 TDs. Very impressive play indeed, but he did it with a relatively small amount of receptions and yardage. In fact, he only played on about 50% of the Steelers' snaps over the course of the season. The word on the street is that Bryant has been bulking up in the off-season and should only be better this year with his rookie season behind him. If that's the case, it would be wise not to sleep on a receiver who could easily put up top 20 numbers in 2015 but is currently being drafted around #30.
Markus Wheaton played the other snaps that Bryant didn't get in 2015 and he performed fairly well, catching 53 receptions for 644 yards and 2 TDs but was obviously not being looked at as a red zone target. Ben and Wheaton had some issues with their chemistry and that may change for the better, but I would still expect Bryant's playing time to start cannibalizing Wheaton's. Rookie Sammie Coates is a project that may see some playing time and production later in the season - but he's off the redraft radar for me. Scary to think what kind of damage Pittsburgh's offense under Todd Haley could do with four talented wide receivers and Le'Veon Bell in the years to come, though.
Speaking of Bell, he's currently suspended for the first 3 games of the season (although the team is hoping to get that reduced before the start of 2015). In his place, newly acquired RB DeAngelo Williams will make the first few starts. It'll be intriguing to see what Williams can do behind the newly bolstered offensive line, but let's be serious - we're all just waiting for Bell to come back and start putting up fantasy points like he did last year. A multi-talented running back, Bell will more than likely finish in the top 5 regardless of his suspension and probably top 3 in PPR leagues. I would shy away from drafting him 1st overall, but will be shocked if he's still around in the draft when pick #5 or 6 comes around.