Last year, the NFC South were essentially the basement dwellers of the NFL, with none of the teams even reaching .500. There were 22 wins between all 4 teams, Tampa Bay didn't win a single game at home, Carolina had a tie (ugh, the worst). 5 of Atlanta's 6 wins came inside the division, where they went an astounding 5-1. None of the teams had a better point differential than -23! Of course, with all of that being said, Carolina still managed to win a playoff game and had an OK showing in Seattle, for one half. So, enough looking in the past, let's see what these teams have done to make things better!
Carolina Panthers (7-8-1):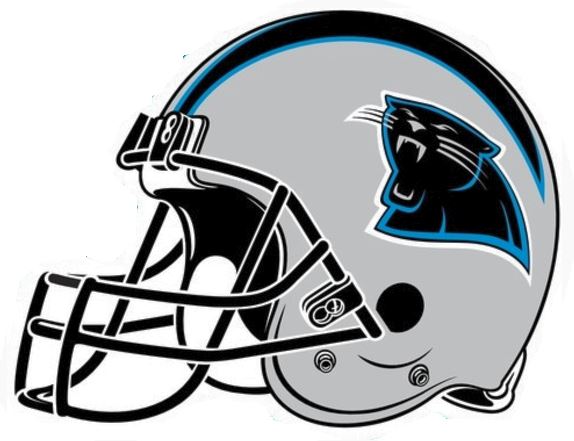 Add/Re-sign -
Greg Olsen, TE - 3 year extension
Michael Oher, T, 2 year FA contract, Jonathan Martin, T, claimed from waivers
Ted Ginn Jr., WR, 2 year contract (was on the team in 2013)
Cam Newton, QB, 6 year extension
Devin Funchess, WR - 2nd round pick (#41 overall)
Jarrett Boykin, WR - one year contract
Departures -
DeAngelo Williams, RB - Released, now in PIT
Issues:
Last year, the Panthers were severely lacking at the wide receiver position. Their first round pick in 2014, Kelvin Benjamin, did stand out and show a lot of promise. Even with that, it's clear that this offseason, the plan was to get much better at that position. The Panthers will now feature guys on the outside at 6'4" and 6'5", and should easily pass the 3828 yards they had cumulatively last season.
Cam Newton and Greg Olsen, their most legitimate and consistent threat over the last few years, have been re-signed. Olsen, Funchess and Benjamin will help Cam improve from an off year last season where he was troubled by injury early, and again late in the season. A healthy Cam ought to get at least 4000 yards with an improved receiving core.
Jonathan Stewart is now the clear #1 in Carolina, and we all saw how well that worked out at the end of last year. Over the years, fantasy owners have been constantly burned by the two-headed attack that the Panthers have had, splitting carries between Williams and Stewart. Well, worry no more. Stewart is backed up by Mike Tolbert and Fozzy Whittaker, so there's really no stopping him from getting the ball 20-25 times per game. The Panthers are packed with good fantasy potential this season, with 4 and perhaps 5 for sure weekly starters.
New Orleans Saints (7-9):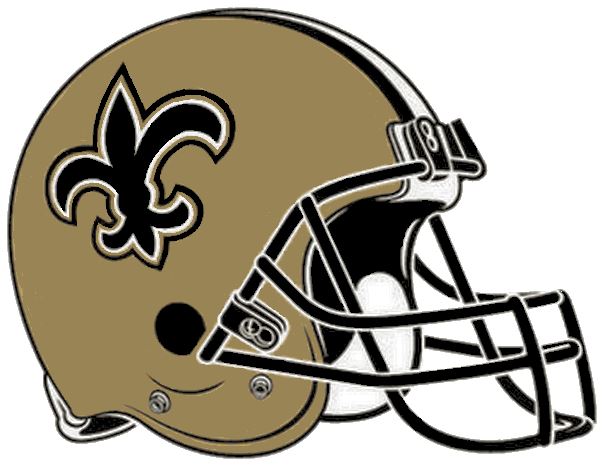 Add/Re-Sign -
C.J. Spiller, RB - FA, 4 year contract
Mark Ingram, RB - 4 year extension
Departures -
Jimmy Graham, TE - Traded to SEA
Pierre Thomas, RB - Cut
Kenny Stills, WR - Traded to MIA
Issues:
It would appear that the Saints have several issues. Traditionally a pass-first team, they traded away two of their top receiving threats, Jimmy Graham and Kenny Stills. This has a lot of people scratching their head, trying to figure out what the Saints are thinking. Last year's play selection, the addition of C.J. Spiller and the new contract for Mark Ingram all point to this team shifting their focus to a run-first attitude. The early prediction is that Spiller and Ingram will split carries, which, I suppose, will result in the same guessing game that fantasy owners have been dealing with for years.
Drew Brees will continue to be Drew Brees, that is, he's the guy that's thrown for over 4300 yards the last 9 years in a row, and once again lead the league (tied) in passing yards. He may not approach 5000 yards again, but it's probably a sure thing that he has his 10th straight season over 4000 yards. He will probably be a top 5 fantasy QB and will make use of whoever is there at WR.
Speaking of the WR's, who's left? Marques Colston is past his prime, but will still enter the season as the top guy. Brandin Cooks and Nick Toon both showed promise, and they will likely take another step up in their development, with Drew Brees leading the way. Finally, the question most people have been asking about the Saints all offseason, how do you replace Jimmy Graham? Josh Hill will try, but Drew Brees can't perform miracles, so don't expect one. The only sure fantasy value on this team seems to start with Drew Brees. Brandin Cooks has a good shot at being a solid WR2/3, and it's pretty unclear as to who is going to be worth starting at RB, but they're both worth owning.
Atlanta Falcons (6-10):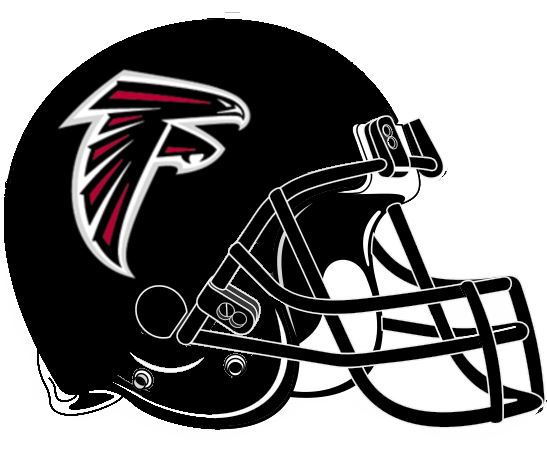 Add/Re-Sign -
Jacob Tamme, TE - 2 year contract
Tony Moeaki, TE - 1 year contract
Antone Smith, RB - re-sign 1 year contract
Eric Weems, WR - re-sign 2 year contract
Tevin Coleman, RB - 3rd round pick, #73 overall
Departures -
Steven Jackson, RB - Released
Harry Douglans, WR - Released, now in TEN
Jacquizz Rogers, RB - Signed by Bears
Issues:
The Falcons were only able to win one game outside of their division in 2014, yet still had a chance in week 17 to make the playoffs. The NFL is kinda weird sometimes. So, the Falcons already have a few well established fantasy names on their team that you can count on for 2015. Starting with the WR's, Jones and White are going to continue to dominate the targets on the team. Jones has the potential to finish as a top WR, and White, while getting older, can definitely be a threat and fantasy relevant if he stays healthy. Eric Weems was re-signed as the third WR to replace Harry Douglas, but like Douglas, he won't be relevant unless one of the big two guys goes down.
Matt Ryan finished as the #7 fantasy QB last year, and with the same weapons as last year, he will likely remain in the top 10. They're still trying to find a replacement for Tony Gonzalez. They'll use Tamme and Moeaki this season, with Tamme in a primary role. They won't likely wind up as top 10 fantasy guys, however the potential is there in this offense for big production at that position.
The rushing game has been lacking in Atlanta for the last couple of seasons. This year, it's all about the youth movement. Second year RB Devonta Freeman may sit on top of depth charts, but expect third round pick Tevin Coleman to have a good chance at starting. I'm interested in seeing if they will make more use of Antone Smith, a guy who seemed magical every time he touched the ball last season. Overall, the Falcons have three guys you can count on for reliable fantasy production, and a few spots where you could get a couple of surprise performances.
Tampa Bay Buccaneers (2-14):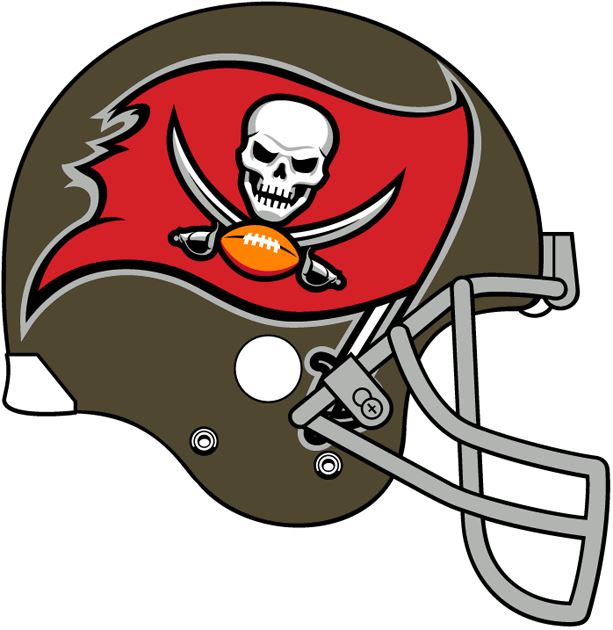 Add/Re-Sign -
Jameis Winston, QB - First Overall pick in the 2015 draft
Donovan Smith, T - 34th overall pick, will protect Winson's blind side
Tim Wright, TE - Claimed off waivers
Henry Melton, Chris Conte, Major Wright - Lovie Smith is adding a bunch of guys that he used to coach on the Bears
Departures -
Josh McCown, QB - Went to Cleveland
Issues:
Last year the Bucs finished a dismal 2-10, they didn't win a single game at home, and they scored 133 fewer points than their opponents, the 4th worst in the league. So, with all of that in mind, the Bucs are putting their faith in Jameis Winston, their first overall draft pick and hopeful franchise QB. Winston is unlikely to break into the top 10 QB's in his first season (few ever do), but he might be worth keeping around as a backup and for bye weeks. His rushing ability will keep his fantasy floor high.
The Bucs current strength on offense definitely lies at the WR position. Mike Evans and Vincent Jackson are another tall duo on the outside, something that has become very popular lately in the NFL, and for good reason. Both Evans and Jackson went over 1000 yards each, with Evans scoring 12 times. I expect both of them to break 1000 again this year, but any production further down the depth chart is questionable at best.
Doug Martin has had a tumultuous few seasons in the NFL. He was a rookie phenom, but struggled and was also bit by the injury bug in the next two seasons. He's still in line for the starting job, but he has Bobby Rainey, Mike James and Charles Sims all breathing down his neck. This situation will get fleshed out through the preseason - it's anyone's guess at this point what will happen at RB for the Bucs. The Bucs will go with either Tim Wright or Austin Seferian-Jenkins at TE, but neither are really likely to bust out into relevance in Winston's first year. Overall, stick with the WR's on this team for fantasy relevance, and monitor the rest for waiver wire pickups or bench depth.