The NFC East division contains the Dallas Cowboys, New York Giants, Philadelphia Eagles & Washington Redskins. While the Cowboys and Eagles both had successful seasons last year, the Giants and Redskins had major issues that they tried to address during the off-season. It looks like the Cowboys are poised for another playoff run in 2015 and the Eagles may have a chance to try their luck as well after just missing the playoffs last year, but the Giants and Redskins may have some trouble turning the ship around. We'll see!
Dallas Cowboys (12-4 in 2014):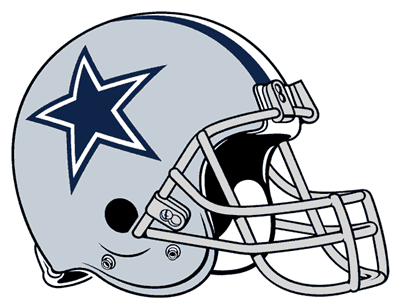 Arrivals -
Darren McFadden (RB, from OAK)
Greg Hardy (DL, from CAR)
Departures -
DeMarco Murray (RB, to PHI)
Analysis:
Let's start at the quarterback position since it will likely be a fairly quick trip through the depth chart. Tony Romo has been the Cowboys' starter since 2006 and known no other professional team during his career in the NFL. Romo has been a consistently undervalued fantasy QB over the past four years (2011-2014), putting up an average stat line of over 4,100 yards and over 30 TDs each year. His passing yards have decreased over the past two seasons due to the increased lean on the running game, but with question marks hovering over the talent of this year's backfield he is likely to finish with over 4,000 yards yet again. Backup QB Brandon Weeden is barely worth mentioning as Romo is one of those guys that will play through injuries, even fairly major ones.
I mentioned the running back situation being a cloudy one: after the departure of DeMarco Murray (who rushed 392 times for over 1,800 yards and 13 TDs in 2014) this off-season, the Cowboys are left with 3rd year RB Joseph Randle (51 rushes for 343 yards and 3 TDs in 2014 but also adding in 2 fumbles), Darren McFadden (who hasn't even gotten close to rushing for over 1,000 yards since his breakout season in Oakland in 2010) and Lance Dunbar (a small framed, speedy back whose total all-purpose yardage over three years in the NFL is 633 and has never scored a TD). It's likely that this unlikely bunch forms a committee with Randle as the lead RB unless he goes on any more shopping sprees without paying the bill. Rumors have been swirling in the past few weeks about the Cowboys signing another veteran running back (Ray Rice, Ahmad Bradshaw, Chris Johnson and Pierre Thomas are all free agents currently), but no moves have been made as of yet.
Dez Bryant was finally signed to a long-term contract recently (five years, $70 million with $45 million guaranteed), making him one of the highest paid receivers in the NFL. Bryant should perform at a high level all year and some experts (including me) think that he will finish in the top 3 fantasy points at his position due to an increase in production for the Cowboy's passing offense. Terrance Williams put up 621 yards and 8 TDs in 2014, but was very inconsistent in the second half of the season. According to ESPN Dalls, Williams had a great off-season and was able to run routes with the first team at all receiving positions (mostly because of Bryant's absence during the majority of the Cowboys' training and minicamp). Williams could contribute to fantasy teams but his production is dependent on the volume of targets he receives. Slot receiver Cole Beasley was recently resigned to a four year deal and was very productive (unlike Williams) in the second half of the season. In PPR leagues, Beasley is a late-round sleeper that could perform at a steady WR3 level all season. I don't see any other relevance in the Cowboy's receiving corps except to say that UDFA Lucky Whitehead has an unfortunate name.
Tight end Jason Witten has spent his career catching passes from Tony Romo and although he did see a decline in production over the past two years, that decline coincides with the recent rise of the running game in Dallas and since I am predicting an overall increase in passing yardage, Witten's stats should rise slightly. At an ADP somewhere between rounds 10-12, Witten is a value pick that could end up finishing the season somewhere around #10 at his position. 33 years old this season, it's my opinion that Witten is a great pick in redraft leagues (especially PPR) but is nearing the end of his relevance in dynasty and standard scoring leagues.
New York Giants (6-10 in 2014):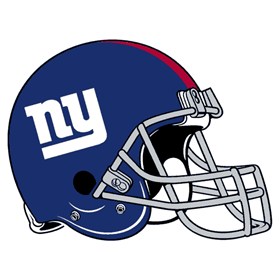 Arrivals -
Shane Vereen (RB, from NE)
Steve Spagnuolo (Defensive Coordinator, from Ravens – assistant head coach)
Departures -
Antrel Rolle, Quintin Demps and Stevie Brown (S)
Zackary Bowman and Walter Thurmond (CB)
Outlook:
We don't often start the conversation talking about the defense, but the Giants loss of most of their backfield (see above) after just making it over in 2013 is troubling for a team that has been treading water lately. Still, they can't be much worse after retooling their defense with a younger bunch of players; they ranked as the 4th worst defense in total yards last year – just above the Chicago Bears – giving up 6012 all-purpose yards over the course of the season.
Eli Manning (or, 'The Winning-est Manning' as he likes to be called) has certainly has his ups and downs as a fantasy QB. Over the past four years (2011-2014) he has averaged over 4,200 yards and just over 25 TDs per season. The main issues at play here are his consistency and his interceptions. Manning has averaged 18 interceptions per year over that time (more than 1 per game!), which makes any smart fantasy football manager question the decision to draft him in leagues that penalize for INTs. This is his second season under new offensive coordinator Ben McAdoo and that's great news because his passing completion percentage last year of 63.1% was his highest ever and he only threw 14 interceptions (tied for his lowest ever when playing a full season). With great receiving talents and the addition of passing back Shane Vereen, I'm betting that Manning will have a great 2015.
Odell Beckham was a rookie in 2014. A rookie that put up insane stats, that is. 91 receptions for 1,305 yards and 12 TDs. Try as I might, I can't throw his performance in 2014 away as a fluke. It's difficult to put a 2nd year receiver up there with guys like A.J. Green and Calvin Johnson, but – difficult or not – he deserves his current ADP of first or second round overall. I'm going to assume a slight regression in stats for Beckham now that he is on tape and opposing defenses have had time to study and plan against him, but he should still be a WR1 regardless – he's just too talented not to be. Remember when picking up Victor Cruz as a free agent in 2011 would have won you a fantasy football tournament? Well, he's back and supposedly ready to produce at a high level. After regressing each year since his breakout 2011 performance, though, I'm going to hold off on drafting Cruz and let someone else salsa their way into misstep during the draft (yes, I think his current ADP in the 10th round is more than fair – Cruz will not be the same receiver that he once was. Reuben Randle is a name that has come up a lot in recent years, always with the possibility of breaking out as a big receiver in the red zone. He has not yet lived up to the hype, but if we are to follow the trends, he has continued to improve year after year (2014 stats were 71 receptions for 938 yards and 3 TDs) and he had some ridiculous games at the end of the year. It's odd, because he currently has an ADP in the 21st round but I see him ending up as the WR2 on the Giants – not Cruz.
Ah… running backs. The Giants have always kept a big stable of RBs on the roster and this year is no different. Rashad Jennings should lead the charge at the start of the season and perform decently, but he has never played all 16 games in a season (11 in 2014) and his yards per carry were dismal last year at just 3.8 – this should give pause to anyone looking to draft Jennings as a RB1 or RB2 to count on. He is also just recently celebrated his 30th birthday. Old and injury prone is not what you should be looking for in your RB! Andre Williams is a 2nd year RB that will start off the season behind Jennings, but will likely end up splitting the carries later in the season. He had 217 rushes for 721 yards and 7 TDs last year – making his average yards per carry even worse than Jennings' at 3.3 but his age and ability at the goal line should not be ignored, especially in dynasty leagues. I would shy away from both RBs in redraft leagues unless you have a very accurate magic 8-ball. An interesting addition to the team is former New England Patriot Shane Vereen, who excelled as a passing back there and will have the same job in New York. He's going to have a hard time putting up big numbers, but should be valuable in PPR leagues as Manning's new best friend when the going gets tough.
Larry Donnell is a 6'6", 265 lb. beast who ended up as the #12 tight end at the end of the 2014 season. This is mostly due to a 3 TD game against the Redskins in week 3, but he was involved in most games during the season, averaging 3-4 receptions per game. The major issue here is that he is a touchdown dependent player on a team that needs to utilize him for blocking as well except that he graded out as one of the worst blocking TEs in the NFL. Tough to pull the trigger on this guy.
Philadelphia Eagles (10-6 in 2014):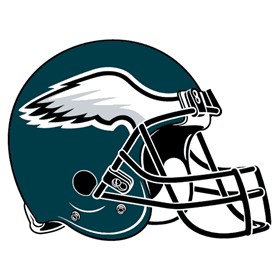 Arrivals -
Sam Bradford (QB, from STL)
DeMarco Murray (RB, from DAL)
Ryan Mathews (RB, from SD)
Nelson Agholor (WR, Rookie)
Tim Tebow (QB)
Departures -
Nick Foles (QB, to STL)
LeSean McCoy (RB, to BUF)
Jeremy Maclin (WR, to KC)
Outlook:
The Eagles are likely the NFL team to have made the biggest moves in the off-season this year. We'll see how it pays off for Chip Kelly & Co. There is certainly a lot of explosiveness and firepower here to go around and the Eagles have been running an exciting, fast paced offense that figures to get even more exciting and fast paced in 2015.
Sam Bradford is the QB that everyone thinks could be great but those expectations are continually cut short by injury and also by the lack of weapons that he had available to him in St. Louis. Here in Philadelphia, Bradford could be a high scoring fantasy QB but what are the odds that his knee acts up again? Probably about 1 in 2. Meanwhile, The Eagles have taken Tim Tebow and are looking to use him in any way possible (which will probably be to come out and confound the defenses in the red zone) and Mark Sanchez is fighting every day for the possibility of being the Eagles' signal caller. He also knows that there is a good chance that Bradford either gets re-injured or doesn't live up to expectations in this new offense that he knows well.
DeMarco Murray is the #1 RB here any way you slice it. Reports from the Eagles' camp are saying that Kelly will spread the football around, but this probably just means that Murray will be spelled by both Ryan Mathews and Darren Sproles from time to time and Sproles will mix in similar to how he was used last year. I'm not expecting big things out of Mathews with Murray around, so his 11th round ADP is probably warranted, though if Murray were to go down Mathews would immediately become a RB1 in this system. Murray's ADP, on the other hand, is currently in the middle of the 2nd round. How likely is it that his production warrants such a high draft spot? I think he is being slightly overvalued but should put up similar numbers to RBs drafted around the same time, such as LeSean McCoy and Jeremy Hill.
The departure of former WR1 Jeremy Maclin came as a shock to many, but you have to remember that Maclin was not a guy picked by the current administration. After the shake-up, the new receivers of note here are Jordan Matthews, Nelson Agholor, Riley Cooper and Josh Huff. Matthews was a rookie last year and ended the 2014 season with 67 receptions for 872 yards and 8 TDs behind Maclin. He showed great promise and ran routes both in the slot and as an outside receiver, and this year should have the most targets out of the Eagles' receiving corps. Agholor is a rookie from USC with great measurable and projects to replace Maclin on most snaps – putting him in prime contention with Matthews for targets and setting the bar high out of the gate for production. It's tough to say how well he will perform over the course of the season, but his 10th round ADP is undervaluing him – I would have no problem reaching for Agholor in the 8th round, for example, if I'm in need of some high risk/reward WRs at that point in the draft. Huff and Cooper both have too much preseason hype, if you ask me – I'm staying away from the both of them because even if they are strong fantasy producers, it won't be consistent.
The tight end situation in Philadelphia is an interesting one. Zach Ertz has been heralded as the second coming, but the Eagles are too much in love with Brent Celek and his amazing blocking skills to truly switch over to Ertz as an every down player. I do think we'll see more of Ertz this year, however, as he has just started playing over 50% of snaps in 2014 and has increased his blocking abilities. 2014 brought us a good stat line of 58 receptions for 702 yards for 3 TDs and I'm not jumping on the bandwagon like some others, but I think Ertz has a shot at being a top 10 TE if he has proved himself an able blocker in Chip's system. His 9th round ADP is not such a tough sell and I see some people probably reaching for him earlier than that in drafts this year.
Washington Redskins (4-12 in 2014):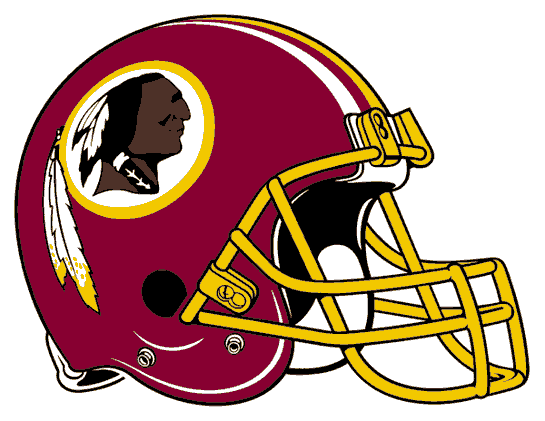 Arrivals -
Terrance Knighton (DL, from DEN)
Chris Culliver (CB, from SF)
Matt Jones (RB, Rookie)
Departures -
Brian Orakpo (OLB, to TEN)
Leonard Hankerson (WR, to ATL)
Roy Helu (RB, to OAK)
Santana Moss (WR, Free Agent)
Outlook:
Everyone was so enamored with Robert Griffin III's 2012 season that the subsequent years of sub-par performance came as quite a shock. Explaining away a poor sophomore effort doesn't take much of a stretch, but he may never return to his previous form after having been injured and losing both physical explosiveness and mental confidence in his game. The Redskins are going to continue to give Griffin a chance, however, and he was starting to grasp Jay Gruden's new offense. The interesting thing here is that RG3's draft stock is so low that he could end up being an extreme value pick as a late round flier. That said, I'm avoiding this situation regardless of whether or not Griffin shows signs of turning his career around. Based on past history, we'll likely see one of either Kirk Cousins or Colt McCoy taking the field at some point in 2015 – neither of which are worth much consideration.
Alfred Morris has consistently been a 1000+ yard rusher in the NFL and that will certainly continue in 2015. Morris has never been too involved in the passing game (former Redskins' RB Roy Helu had 42 receptions last year), and rookie Matt Jones will be filling Helu's role this season and trying to get as many carries as possible in this offense. I think Morris's position in the offense is very secure right now, though, and he holds an excellent value at his current ADP (beginning of the 4th round). Jones looks like a RB that could grow into a strong fantasy producer, but he's currently off the draft radar except in deep PPR leagues or dynasty leagues.
The acquisition of DeSean Jackson in 2014 was a boost for the Redskins' offense and he performed very well (56 receptions for 1169 yards and 6 TDs), although not approaching his career best numbers in 2013 as a Philadelphia Eagle (82 receptions for 1332 yards and 9 TDs). We're projecting him to have a very similar season, putting up around the same numbers when all is said and done but being a high risk/reward play on a weekly basis. Pierre Garcon was the league leader in reception in 2013, with 113 for 1346 yards and 5 TDs. Obviously, his production went down when Jackson was brought on board (Garcon's 2014 stats were 68 receptions for 752 yards and 3 TDs) but that also has a lot to do with Redskins' troubled offense in general last year. All signs point to Garcon being more involved in the offense this year, but expectations should certainly be tempered here. Andre Roberts and Ryan Grant are intriguing prospects, but there is not enough to go around yet on this offense.
Jordan Reed has had some great games as a safety valve for Robert Griffin III. The problem is not his talent, but his health. A 3rd year player in the NFL, Reed has never played more than 11 games in a season and it's difficult to say with any conviction that he will be able to do so in 2015. When he is on the field, however, he is an asset to the team and a talented enough player to contribute positively on a fantasy team (especially PPR & deep leagues). Unfortunately, I don't think it's a smart decision to gamble on Reed this year based on his past history and also fellow tight end, Niles Paul, who will certainly be pushing for snaps on the field as well.