Thoughts do not get too much more random than this!

The process of studying for this year's fantasy football drafts is in full effect. While going through some of the trends of drafts from yester-year, the time spent looking over when kickers were selected was equivalent to the amount spent watching The ESPY's over the last 15 years – it didn't happen.

Then out of nowhere, the unthinkable happened. For the first time since, um, ever, some thought needs to be put into kickers this year!
Pretty sure you're laughing right now…so I'll wait …

…

…

OK.

Hard to believe, but it's true! I'm not saying that you need to spend hours upon hours comparing bye weeks, looking at who plays who during fantasy playoff weeks, analyzing field temperatures and average wind gusts at every stadium. But keep this in mind, with the recent rule changes, the extra point is no longer a sure thing.
Coach's now have the option of kicking the extra point, which was moved back to the 15 yard line, or try for a two point conversion from the two yard line. Quick analysis says that an extra point from the 15 really isn't that big of an adjustment.

What you need to look at though is the team's willingness to go for two more often, which would obviously take fantasy points away from your kicker. When deciding on which kicker to take, which still should be the last round of your draft), look at the tendencies of the team they kick for.
Two teams jump out immediately as having the chance to take a few points away from their kicker –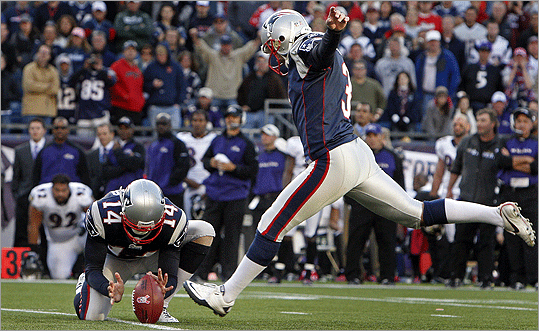 New England – This will probably be the biggest impact in kicker decisions as Stephen Gostkowski has been one of, if not the first kicker taken in most drafts. The chance to score more points and add embarrassment to an embarrassing situation has always been a characteristic of the Patriots and head coach Bill Belichick. Normally I would say that this would definitely be something to keep an eye on when the Pats play the Jets…and maybe fellow division rivals Miami and Buffalo, but with everything that has gone on now with the deflate-a-gate shenanigans, I am sure that Belichick and maybe even owner Robert Kraft from what it sounds like will want to stick it to the league as a whole this season…if given the opportunity.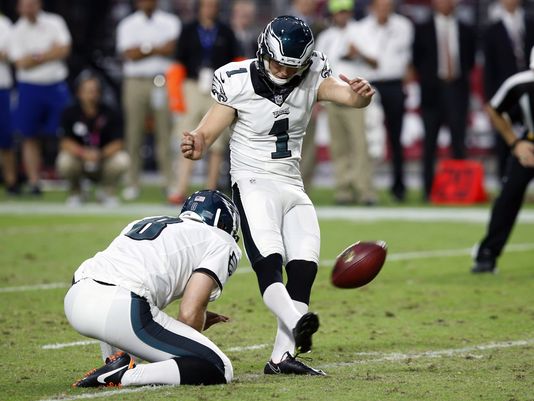 Philadelphia – Do YOU know what Chip Kelly is thinking? Because I'm pretty sure that he isn't too sure himself. All that we know for sure is that Kelly loves his high powered offense he brought from Oregon and he has roughly 14 quarterbacks on his roster…one of which being Tim Tebow. Though being the field general for a full football field is not exactly Tebow's forte, a two-yard field might be right up his alley. Utilizing Tebow in a two point conversion situation may keep opposing defense's on their toes enough to generate a high conversion percentage. This should bump Eagles kicker Cody Parkey's ranking down a few spots.

No one has given this much attention to kickers since Adam Sandler. With the new PAT rules, kickers may become even more lonesome than even Sandler had thought.