Hi everyone,

It's about that time. A few ground rules I want you all to remember as the season goes on:
My blogs are always a week behind, so if you see your team is not in their rightful 1st place slot at the time, don't be mad, lol. They will be the next week.
Don't kill the messenger, I read, I pass on, that's it that's all.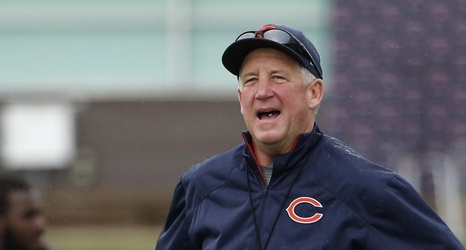 So as my Bears go 2-0 so far in the preseason, other things have been going on.  I know, it's only preseason but I don't care, say it with me people, A WIN IS A WIN!
N.Y. JETS:
Seems that Coach Bowles is making it tiring for his Jets to talk about "jaw break gate".  Anyone who talks about the sucker punch that Ike gave to Geno, has to run laps. Like that's going to work, some of these boys run laps for a living coach, I'm just saying.
NEW YORK GIANTS:
WR Odell Beckham already owns one of the top selling jerseys in the NFL. He has now inked a deal with ROAR beverages, never heard of it, so don't ask me. But, the CEO Roly Nesi said that OB embodies the spirit of this brand in the physical form. The loud, in your face, style in and off the field that kids want to emulate. I can go with that, but when he said "I think it's going to really change the way people look at a sports drink endorsement," he kinda lost me. We will probably gawk at the huge amount of $$ he got for the endorsement and if they put the pic of the one handed catch he made against Dallas I believe, I would look at the bottle, then I would grab my Gatorade. I am sure if it was not Dallas, someone will refresh my memory. But word on the street, he and Eli were not in sync for the first two preseason games.. now that's a reason for concern, Giants fans.
​OUCH, I HURT MY:
Yes, the injury bug is out there full force.  Some players will be back in 4-6 weeks and some are done for the season. Here's a look at the five biggest injuries coming out of games and practices in Week 2 of the preseason:
WR, Jordy Nelson: He has emerged as quarterback Aaron Rodgers' favorite target, posting career-highs last season in receptions (98) and yards (1,519) while catching 13 touchdown passes. The 6-foot-3 Nelson creates mismatches against smaller corner backs while also possessing the speed to burn defenses deep. He tore his ACL, no contact on this injury. He landed awkwardly while trying to cut after making a catch. The Packers were hoping for the better news, but it was not to be. Just got the official word yesterday that he is DONE for the season. "It's difficult to lose a guy like that in a meaningless game," said Rodgers, who made his disdain for the preseason clear during his post game news conference.
The only good news for Green Bay is that the Packers are deep at the position. Randall Cobb, who would be a No. 1 receiver for other teams, will likely replace Nelson in that role. Davonte Adams now steps into the starting lineup after off season work that drew raves from teammates and Packers head coach Mike McCarthy. Jeff Janis and rookie Ty Montgomery will vie for the No. 3 receiver spot while backup tight end Richard Rodgers appears ready to assume a bigger role in the passing game alongside starter Andrew Quarless.
Center, Maurkice Pouncey:  He is part of the reason why the Steelers finished with the NFL's second-ranked offense last year in the first season that Pouncey started all 16 games since 2010. He was injured Sunday when Packers safety Ha Ha Clinton-Dix rolled up on his leg while tackling running back Le'Veon bell. His ankle was broken and it will take surgery to repair it.  He is out indefinitely, aka, the whole season. Cody Wallace, who started five games for Pouncey in 2013, will likely get the starting nod. He needs to shake some rust off.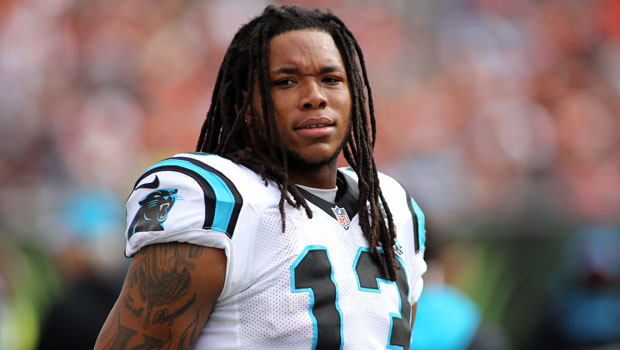 WR, Kelvin Benjamin:  Like Nelson, his torn ACL was not due to contact. He crumpled last Wednesday when trying to cut in a passing drill during a joint practice with Miami. The Panthers announced that he will miss the 2015 season.​ Unlike the Packers, Carolina doesn't have another receiver like Randall Cobb who can step in for Benjamin. Devin Funchess is a big-bodied target like Benjamin, but some feel he isn't ready to handle the same type of load as Benjamin who caught 73 passes for 1,008yds and 9 TDs during his 2014 rookie debut. The Panthers will look to a small arsenal of players to replace Benjamin. It includes Funchess, Corey Brown, Ted Ginn Jr & Brenton Bersin. I bet they wish they would have picked up Reggie Wayne whom they had on their radar. He is now a Patriot.  But that may be a blessing in disguise that they let him pass through their fingers. Word on the street is that Wayne will mostly be serving in a mascot role, bringing leadership and a sure pair of hands as needed.  He just made his way bay from a torn ACL last season and he also is slowed by a triceps injury.  Wayne will be 37 in November, you do the math!! Belichick says that just have to see how it goes.
FS, Louis Delmas: The day before this injury, ex-Dolphin LB, Channing Crowder mentioned on his radio show that he noticed a hitch in Delmas running style. Crowder believes it came from Delmas making a quick but prmature return from last December's reconstructive knee surgery. Well, as fate would have it, the very next day, Delmas re-tore the ACL in his right knee and is out for the season. Walt Aikens, a 2014 4th round draft pick from Liberty, has replace Delmas in the Dolphins starting line up. Special teams ace Mike Thomas is now the top backup to Aikens & strong safety Reshad Jones.
Arizona nose tackle Corey Peters (Achilles tendon): Twenty months removed from shredding his right Achilles tendon while playing for Atlanta, Peters tore his left one last Thursday during practice. Peters was signed to replace the departed Dan Williams (Oakland) as Arizona's starting nose tackle. That responsibility now falls to Rodney Gunter, a 2015 fourth-round pick from Delaware State, with veteran Alameda Ta'amu serving as the backup.
On the Bears injury list, from what I heard, word is that Jay Cutler doesn't even know the names of some of the guys he will be throwing to this Saturday when they take on the Bengals at their home field. Like that's going to make a difference. We have so many guys out that I think I might borrow my grandson's Dolton Bears uniform, #54, and suit up to try and help my Bears this season. I'm just saying..

Overall Damage:
Former Packers TE, Tom Crabtree tweeted, "Preseason football is the worst," but that doesn't mean it will change.  For NFL owners who might even think of eliminating the 4 game preseason, it would mean a big loss of game day revenue.  It comes down to this: reducing player wear and tear is less important than the dollars generated from these preseason contests. Plus the owners say that the same injuries could happen at any time and they need the preseason to look at and evaluate the new guys.
The best approach for teams toward preseason contests is being ultra-conservative in how long starters and superstars play -- if at all -- to mitigate injury risk. For example, New England's Rob Gronkowski hasn't appeared in a preseason game since 2012. The absence certainly hasn't hurt Gronkowski's performance in the regular season as the NFL's top tight end.
A FEW OTHER THINGS:
The Houston Texans have named Brian Hoyer the Team's starting QB over Ryan Mallett.  I heard through the grapevine that Ryan is prettyyyy angry about that.
WHERE'S THE TRUST MAN!!
According to Bob Kravitz of WTHR, the Colts sweep the visitor's locker room at Gillette Stadium to check for bugs or listening devices. This is a sad tradition that the Colts have when playing the Patriots.  That in itself gets into their heads before the game. You are so focused on being cheated that you can't play the game, smh. The Patriots are now for sure the team that all other teams agree on.  They are cheaters! Jim McMahon, former Funky QB of the 1985 Bears Super Bowl team, says Belichick is a liar for sure and cheating isnt far behind. I think he's a little salty.
LAST WORD:
5 most boring NFL prime time match ups for 2015.....
As you all know, every team playing football in prime time is a must see game.  These are the ones that the "experts" at ESPN say that instead of watching, you can go wash your car or go out to dinner, etc. I'm just saying, there are 53 prime time games throughout the season. There are always a few that you can miss, and spend time with the family and score brownie points.
Tennessee Titans @ Jacksonville Jaguars, TNF, WK11. I'm falling asleep already. These two bottom feeding AFC South teams get a chance at prime time like everybody else. Even if they ONLY won a total of 5 games, COMBINED, last season. They played TNF in WK 16 last season with the Jaguars coming out on top 21-13. Hey, somebody had to win. My thoughts: I will probably work around the house on this one.
Chicago Bears @ Green Bay Packers TNF, WK12, Thanksgiving night. OK, stop laughing at my Bears. We are going to WIN this one, don't believe me just watch!!! OMG, this is what they said about my Bears playing the Packers, LMAO. This unexciting game might put you to sleep. In fact, it might have all of us snoring with a cocktail in our hands by halftime. With the Packers playing at home against what promises to be a suspect Bears team, this game has slaughter written all over it. The Bears have lost nine of their last 10 meetings with the Packers and with Jay likely to be under center, we can all expect that patented 2nd QTR interception to put this one away and send us all to bed. My Thoughts: Forget ya'll, my Bears are gonna win. They said that David wouldn't beat Goliath, didn't they, but guess what, Goliath went down!!
Tampa Bay Bucs @ St. Louis Rams, TNF WK15. In What will likely be QB Jameis Winston's prime time debut, this game does not offer much of a wow factor. Neither team will be anywhere near the run for a playoff spot at this point. This could be a TNF shutout, especially considering the Rams defense has been known to have its way with lower-scoring offenses in the past. The most we can hope for in this late season game is a sort of close scoring competition to keep us from changing the channel. My thoughts: Who really cares, my Bears will have already beaten GB on Turkey Day and I'll still be floating on that. Don't believe me just watch!!
New York Jets @ Dallas Cowboys, SNF, WK16. Wait, this is funny, cuz Dallas is going to beat NYJ down, that's my prediction. Don't you all remember how well the Cowboys played during the stretch run in 2014? I do. The Jets, not so much. They will have their usual meager handful of wins, they will still think Geno is the answer and they will just not be a factor against the Cowboys, playing them in Dallas no less. I don't care who is the QB for the Jets in WK16, but if the Cowboy's have last year's December version of Tony Romo in the house, this game could be a blowout to the 3rd power. My thoughts: Dallas 46-Jets 7 or something like that. I'm just saying.
San Diego Chargers @ Oakland Raiders, SNF, WK16. OK, this game is on Christmas Eve. Are you going to give up that mad rush for last minute shopping, I don't think so. If the Chargers are still led by Phillip Rivers in this one, they could very well be competing for a playoff berth. If the Raiders are competing for an actual playoff spot at this point, then something went really wrong in the AFC West. Then again, this might be the Raiders last home game in Oakland before heading to Southern California. The Raiders might actually put up a fight to win this one. My thoughts: The Raiders are moving???
​​
Lastly, I want to take a moment to say R.I.P. to Darryl Dawkins, AKA, Chocolate Thunder. He passed yesterday @ 58 years young, of a heart attack. If you don't know who he is, do yourself a favor and look him up. He was the reason they made shatter proof back boards & break away rims in the NBA. I loved watching him play with the Sixers.  As Shaq put it, "he was the father of the dunk, I am just one of his sons."