I tell you one thing, if this season is anything like the preseason was, we are in for a roller coaster ride.  There is so much petty stuff going on in the NFL, I swear I feel like I am reading a script to 90210. Ya'll know what I'm talking bout, don't play like you don't, lol.
MORE INJURIES:
Just when you thought it was safe to go back out on the field, BAM, a few more guys get jacked up. Green Bay got a second scare when Randall Cobb took a fall on his shoulder. They originally thought it was a broken collar bone but an MRI showed that it was an AC joint sprain. You guys KNOW, Cobb is NOT missing his chance to shine in GB, come on man, you thought he was going down that easily, not today people, not today. He will be playing.
​RB, Duke Johnson for Cleveland ended up on the bad end of a concussion in the 1st half of Saturday night's win over Tampa Bay. They said that he was ROCKED on a ​hit by Bucs CB Mike Jenkins and could be out for some time. The Browns were putting a lot of hope in Johnson for the season but he hasn't been able to stay healthy. With Johnson's injury and throw in veteran Shaun Draugh and Glenn Winston, this has left the Browns thinner than Olive Oil at the running back position. 2nd year backs Terrance West and Isaiah Crowell have pretty much NOT lived up to expectations and Pettine said the team may consider other options at the position. In a word, some people are about to get the boot. There's more, word is Ray Rice could be one of those options. All Pettine said is, "if we do come to the decision that we need to add a back that is not here, we'll look at the list and see who's open." Talk about not making a firm commitment.
I didn't believe it until just now. They say twins feel each others pain. Well Dolphins Center Mike Pouncey left the game against the Falcons with a knee injury when another player fell on his leg. and will undergo an MRI on Sunday. The injury left the Dolphins with only two OL starter at their regular season. If you recall, his twin brother Maurkice Pouncy, Steelers Center, was cut down early with an ankle injury in preseason week 2, that will require surgery and he is out indefinitely. Hot off the presses today, MIKE Pouncey practices Monday and will be ready for WK1. At least one of them is still standing.
It's not enough that we get some of the worst winters ever, but we [The Bears] are still dropping like flies.  So the Bears cut Tim Jennings, like they got a wide selection of players at any position at this point, but you cut a veteran player who could maybe help some of the youngsters that are coming in. With that being said, we lost the top two nose tackles to injuries during the preseason loss to the Bengals on Saturday. Veteran Jeremiah Ratliff left the game early and when he returned he was wearing a walking boot. The X-rays showed no fracture, but I am sure he will be out a game or two. Then 2nd round rookie Eddie Goldman suffered a concussion. I'm done with the injuries, too many to list anyway, it will never end.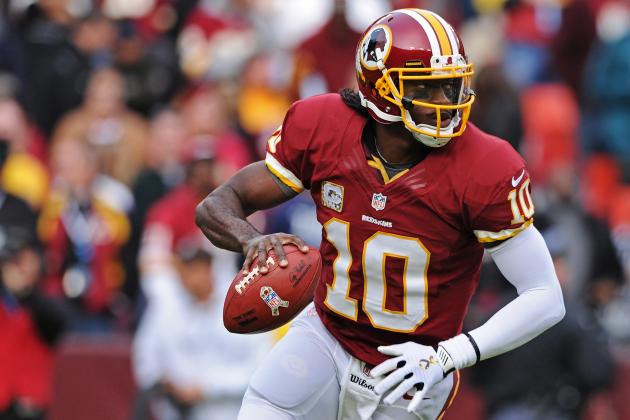 IT'S GET'N HOT IN HERE!!!
OK, so there is a war in the Redskins' locker room. RGIII has been benched for the start of the season, even though his face is on the ticket for WK1. The starting honor now goes to Kirk Cousins, he is the new starting QB for the Redskins. Things have taken such a turn for the worse with the already-dysfunctional relationship between Griffin and the Redskins that reports indicate many high-ranking officials and several coaches want to move on from the quarterback. Sources have also said that the team discussed trading RG3. I heard St. Louis was peeking and another team too, can't remember which one.  But get this, they had an article explaining why RG3 would be a good fit in Chicago. My thoughts: No thank you, we still got some cleaning up to do ourselves.
IT JUST WON'T DIE.
That pesky "jawbreak" is still in the headlines. So my CI told me that the whole thing was about money and a promise not kept. Geno owed Ike $600. Geno promised to come to a charity event for Ike and then he doesn't show up. So Ike just wanted his $600 that he paid for Geno to come and $1000 for his charity. They even threw Mark Sanchez in the mix and said he would have gladly paid Ike back and given him money for the charity.   Come on man, you have an ATM right there in the locker room, but the way Geno's checking and savings is set up............well, you get my point. He paid for it in a more painful way and naturally, the locker room is split. My thoughts: I still think Geno Smith is overrated. Ryan Fitzpatrick will step up now.
As "deflategate" turns. So, Tom Brady's 4 game suspension was overturned. The Judge said that Tom was never told he could be suspended. You mean like if you rob a bank and you go to jail but then they overturn the sentence and let you out of jail because you were never told that you could go to jail for robbing a bank? Really, come on man.  I don't know what Brady did or didn't do, but you guys know that it always comes down to the money. You also know that if Brady doesn't play, it affects the money, do the math with me people.  Goodell was sucker punched on this one. He will NOT attend the season opener with the Patriots going up against the Steelers. Tom said the intern did it!  P.S. Snoop Dogg is not too happy with the judges decision, he's a Steelers fan. The NFL is already working on an appeal, stay tuned.
Speaking of interns.. so RG3 supposedly "liked" a tweet or post, whatever it's called on instagram, bashing the Redskins organization.  RG3 said, no way, you ain't pinning this on me, the INTERN did it. He put a full post on instagram, big ole giant letters saying, "I did not "like" that Post." Which I guess is what folks do when they like a post, lol. Really RG3, kinda sounds like, "I did not have sexual intercourse with that woman." We all know how that turned out. I'm just saying.  Just in this morning, it's 5 teams that are looking at RG3, they all only have slight interest, none have a strong interest.
​FYI: MO FOOTBALL, MO FOOTBALL.
In case you are looking for some really good football shows that showcase a different player/team/coach that played or coached over the years, you might want to check out, "A Football Life" and "30/30".  I have watched a lot of them but a few that really stood out were the ones on Bo Jackson, Jerry Rice, Walter Peyton and Lyle Alzado.  Last night, I watched  "The Book of Manning."  I love P. Manning and I think Eli is cool and I knew their dad Archie played and brought Ole Miss back to life, where Eli followed in his footsteps and attended Ole Miss and broke almost all of his dad's records. Peyton opted for Tennessee which brought him and his dad death threats and all kind of crazy hate mail. Then there was Cooper, the oldest, whose career was cut short by a disease that put him one hit away from a wheel chair, so he left the sports world. I was intrigued by a family where 2 sons of a QB went on to play pro ball, win Super Bowls and were MVP's in Super Bowls. Quick, name another family that has that mix?  If there is one, I would love to read up on them. I know about the Barber and Talib brothers already. Both shows are really good and if you are a football nut like me, you probably already know about these programs. Just my 2 cents.
Last tidbit. The K.C. Chiefs went undefeated this preseason. Did you know that the last 2 times they went undefeated in the preseason, they played in the Super Bowl those years?  No lie, lol. Maybe they will make it to the 50th in 2016.