REAL FOOTBALL IS BACK!!!!  It seems like it has been forever and my interest was getting a little... shall we say deflated (haha no more I promise...wait, no I don't).  Week one is in the books but before we get into my new favorite memes of 2015, lets have a real quick 

recap of last year's playoffs in meme form.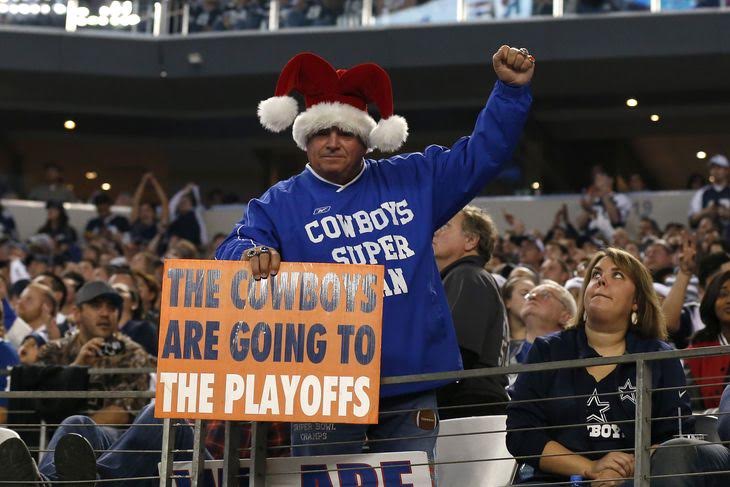 And just when you thought the Lions would get their first playoff win since the beginning of 92'..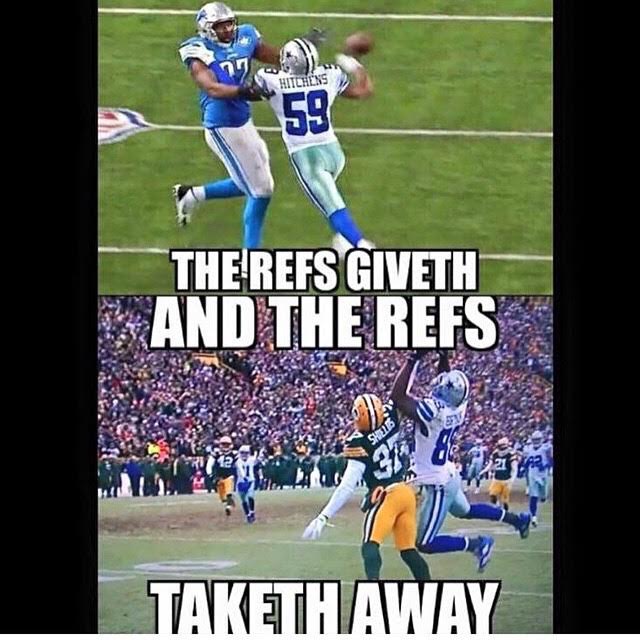 Sorry Cowboys fans, apparently bad calls were going both ways for you.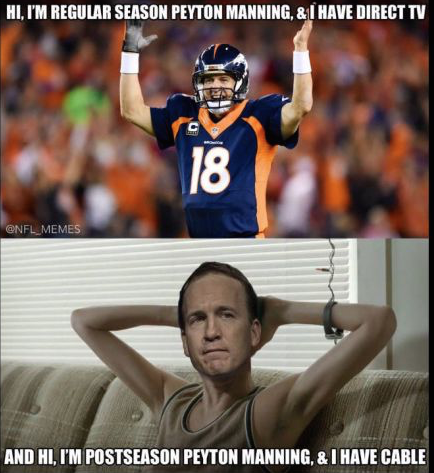 Peyton does what Peyton normally does,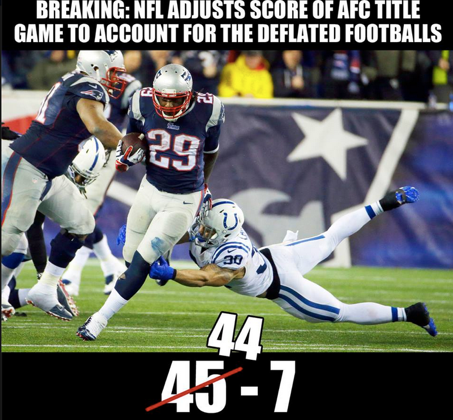 and then the Patriots do what the Patriots normally do (take that however you want to take that...)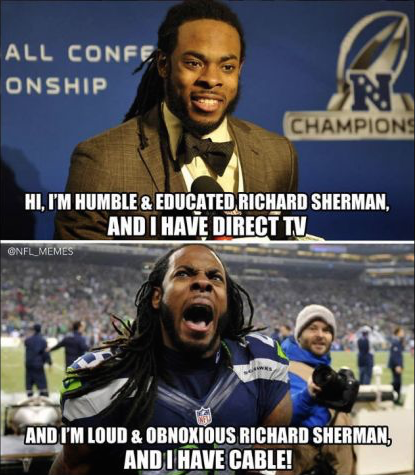 Richard just getting into game mode..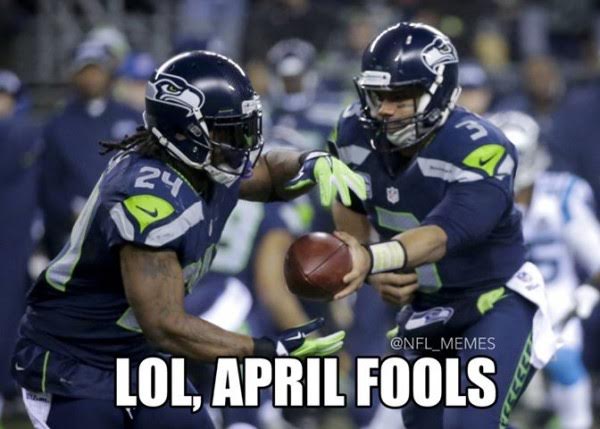 But then Pete Carroll forgets how to coach and gets some friendly advice from someone who never, ever passes the ball....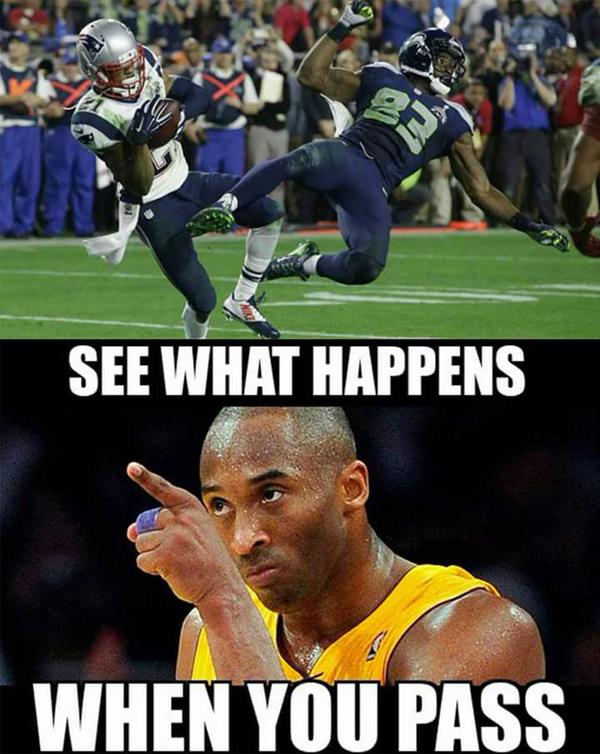 And there you have it.  The Patriots win the Super Bowl and the season ended with no real controversy......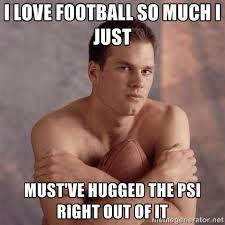 This picture must have been the one that a broken cellphone was hiding...  I'm with you Tom, can't let this one get out.
Well that was my off-season recap.  Now we are on to a new season.  Let the 2015 meme season BEGIN!!!...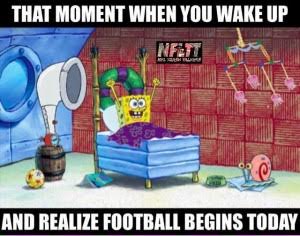 Who wasn't this way Sunday morning, or even Thursday morning for that matter?
I know Johnny was letting all his friends and family know that he may get another go at it..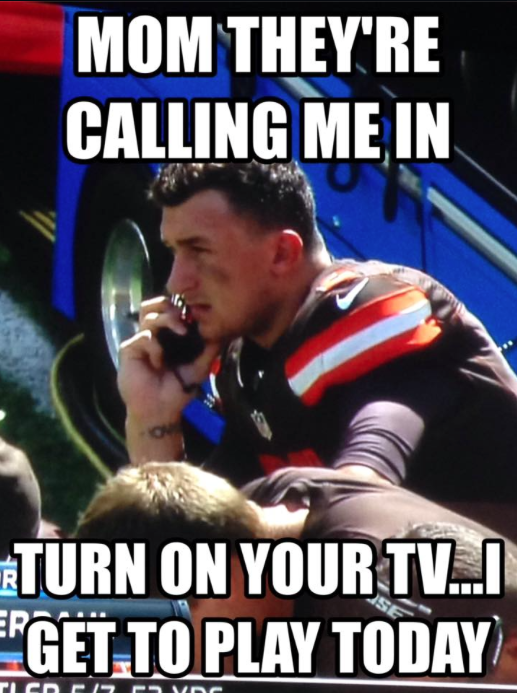 but come on Johnny lets be honest...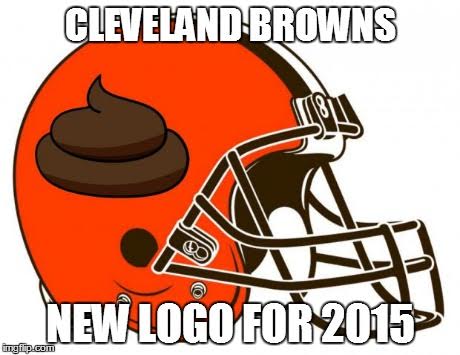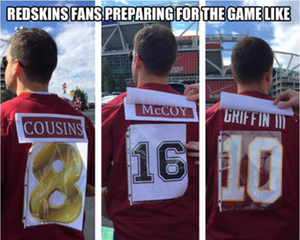 And how about this fun fact?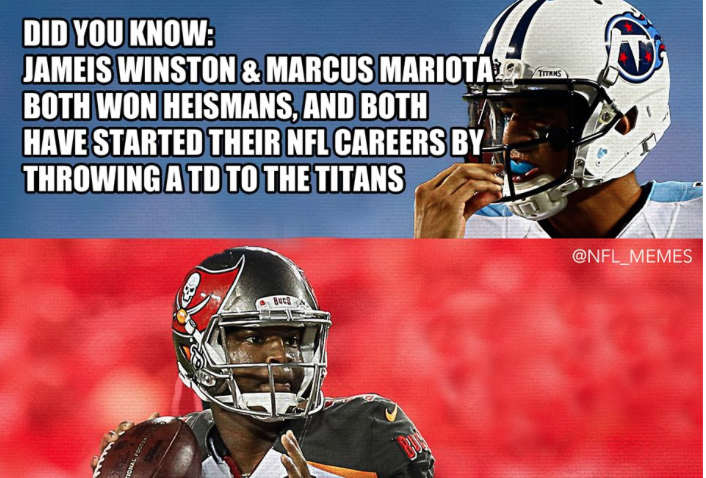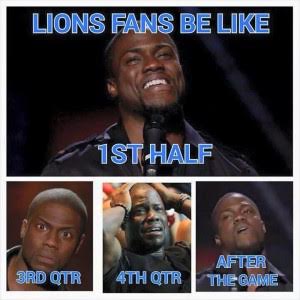 And I will leave you with this... It pains me to put this on here being a Lions fan but it has to be shown...
It is really good to have football back everyone!  Feel free to send me your favorite memes and I will be sure to post them.  See you next week!