On the podcast this week, we touched on some major and minor injuries throughout the league which I've included below. We also branched out the discussion to news, waiver wire picks, overachievers and much more. Give the show a listen to really dig into the meat and potatoes this week!
(Listen to the Fantasy Football Podcast, 9/15/15: Week 2 Preview) 
Quarterbacks

Derek Carr (OAK): What looked like a bruised hand may have been something more, but we weren't certain. An MRI on Monday didn't reveal any lasting damage – just a bruised thumb on Carr's right throwing hand. They were exploring the signing of Christian Ponder, among other veteran QBs.. thankfully we should see Carr back in the saddle in week 2, or week 3 at the latest (in which case backup Matt McGloin would fill in against the Ravens). Editor's Note: Looks like Carr will in fact start in week 2 barring setbacks.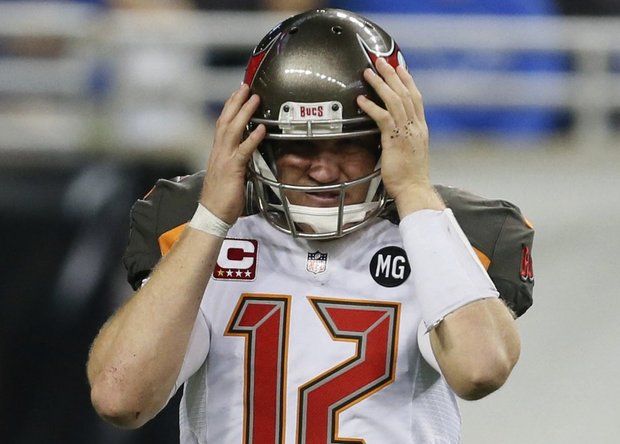 Josh McCown (CLE): A concussion sustained on a dive into the end zone has sidelined McCown for the time being, leaving Manziel the heir apparent. It remains to be seen whether or not McCown will be able to suit up for week 2's game but believe me, the Browns would really like for that to be the case after Manziel's performance on Sunday.
Running Backs

Andre Ellington (ARI): Grade 1 PCL sprain. Not as bad as it could have been, Ellington will likely miss all of September and most of October recovering from this injury. It does afford new Cardinals running backs Chris Johnson and David Johnson an opportunity to show their worth to the team. Expect David Johnson to continue to impress but have his carries limited, as Arians would prefer not to let a rookie shoulder the load. We already know what Chris Johnson can do..

C.J. Anderson (DEN): Anderson's injury is being shrouded in a little bit of mystery here and that is rather concerning for fantasy owners. He was expected to produce top-10 numbers this season and so any bad news here will likely result in some butt-hurt team managers. Whispers of this injury being more than just something day-to-day have catapulted Ronnie Hillman's stock on the waiver wire and I would be surprised if he doesn't end up being a top pickup this week.
Wide Receivers

Dez Bryant (DAL): Suffering from a "Jones" fracture (the same injury that kept Marvin Jones and the NBA's Kevin Durant out for a season), Bryant was a huge part of the Cowboys offense and now they may have to face being without him for at least 6-8 weeks, if not the rest of 2015. What should you do as a Bryant owner? Well, after a little light weeping, try to scoop up one of the top receivers available on the wire this week. From the Cowboys' perspective, Terrance Williams, Gavin Escobar and Cole Beasley all benefit – this injury will also likely bring Jason Witten back up to TE1 status for the remainder of the Bryant's recovery.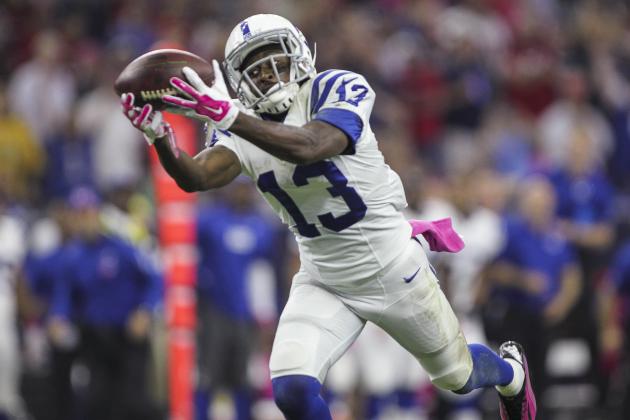 T.Y.Hilton (IND): It looks like a particularly badly bruised knee – that kind of injury could sideline a player for a few days or a few weeks depending on how it heals. Should Hilton not play in week 2, reports say that Donte Moncrief will be the guy who fills his shoes and is immediately start-able on your roster as a WR2/3.

DeSean Jackson (WAS): Alas poor Washington, it was not to be. Pierre Garcon and Jordan Reed will try to lap up Jackson's missed production so consider starting either while Jackson recovers from the this hamstring issue (he should be back sometime in October). Andre Roberts is an intriguing option here as well, but we're shying away from the Redskins offense in general.
Tight Ends

Delanie Walker (TEN): Walker has a splint on his right hand – certainly not a good sign for a pass-catching TE that excels in PPR leagues. Looks like he has successfully avoided a major injury, though, so he may end up being on the field in week 2. If not, Anthony Fasano will fill in but he should be avoided even as a spot starter – there are better options available. Kendall Wright gets the biggest boost from this injury, should Walker be forced to sit out the game.