As the general manager of a fantasy team, each week you are presented with many decisions to make. The choices you make can then have dire consequences on the fate of your team for the remainder of the season. It's important to weigh these start/sit questions very heavily against the health and recent performance of the player, the efficiency of the defense they are facing and the ability of the offense in which they play to score points on a week-to-week basis. We'll help to make some of these decisions easier, but ultimately it's up to you which way you decide to go! Here are our Week 2 Rankings, and feel free to use the start/sit tool here on the site as well.
Quarterbacks

START Peyton Manning (DEN) vs. KC – Could Peyton Manning have peaked in 2013 and he is now on the decline? Sure. But you drafted Manning to be your #1 QB and it's silly to give up on a guy after one bad performance. Just ask those people who dropped Tom Brady after a few bad performances last year and he went on to make them regret that decision in short order.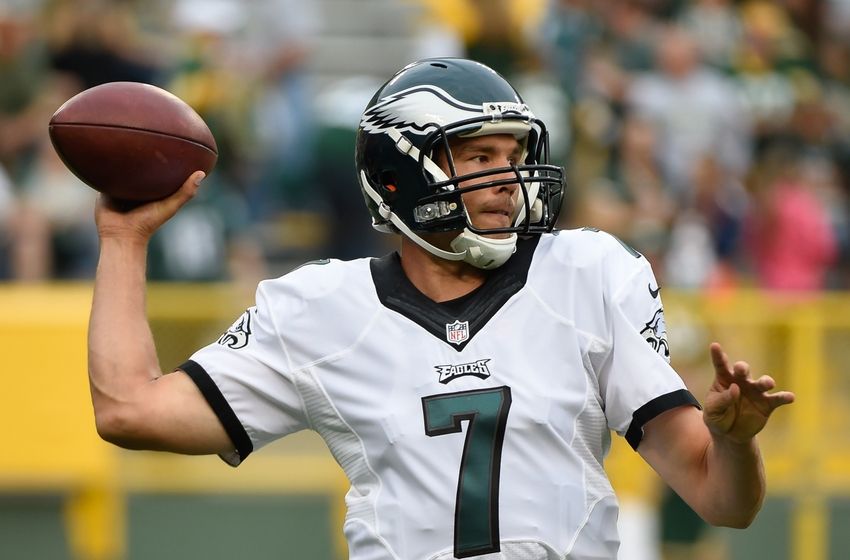 SIT Sam Bradford (PHI) vs. DAL – Bradford had a good completion rate (69.2%) in week 1 against the Falcons, but he did throw 2 interceptions and only 1 TD against a team that was dead last in passing defense last year. Bradford still does not look completely comfortable in his new offense, and the Eagles will likely try to get DeMarco Murray going against his former team. I'm not saying that Bradford is off the radar, just that you may have a better option at QB this week.
Running Backs

START Darren Sproles (PHI) vs. DAL – Sproles was second in targets on the Eagles only to Jordan Matthews last week and finished the game with 126 all-purpose yards. Until Bradford has complete command over the passing offense this season, we'll likely see Sproles' usage stay at a high level. I'm suggesting that Sproles be considered a flex play even in standard leagues this week as the Eagles try to find a sure-footed way to beat the Cowboys.

START Giovani Bernard (CIN) vs. SD – San Diego's passing defense is weak at best, and Andy Dalton and the Bengals will use short passes around the line of scrimmage (in conjunction with A.J. Green stretching the field, of course) to Tyler Eifert and Giovani Bernard to maximize their YAC (yards after catch) abilities. In a game where the Bengals may be playing catch-up, look for Bernard to be used as much or more than he was in week 1.
SIT Bishop Sankey (TEN) vs. CLE – Bishop Sankey and Terrance West are involved in a rotation based on the game situation, and starting Sankey due to a touchdown heavy performance in week 1 (2 TDs on 86 all-purpose yards) is not a smart move. Plus, Tennessee is more than likely to falter here, with a young offense led by a young quarterback – expect missteps in week 2.

SIT Latavius Murray (OAK) vs. BAL – Murray looks like the guy who will shoulder the majority of the running game in Oakland as long as he can remain healthy. The problem is that he is on the Oakland Raiders. Look, the Raiders may be headed in a good direction but when they go up against good NFL teams like the Baltimore Ravens we cannot expect the game to go in their direction. The truth of the matter is that Murray's great games will come against much lesser teams until the rest of the Raiders' offense can step up.
Wide Receivers

START Jeremy Maclin (KC) vs. DEN – This was a tough one for me to declare since I'm not a huge believer in Alex Smith's ability to air out the ball, but Thursday Night Football against the Denver Broncos in Week 2 of the 2015 NFL season is when the Great WR Touchdown Famine will come to an end for the Chiefs. Alex Smith will throw a touchdown pass to Jeremy Maclin and there will be much rejoicing. Editor's Note: After putting up less-than-great stats on Thursday, Maclin has officially landed on the 'Prove It' list going forward.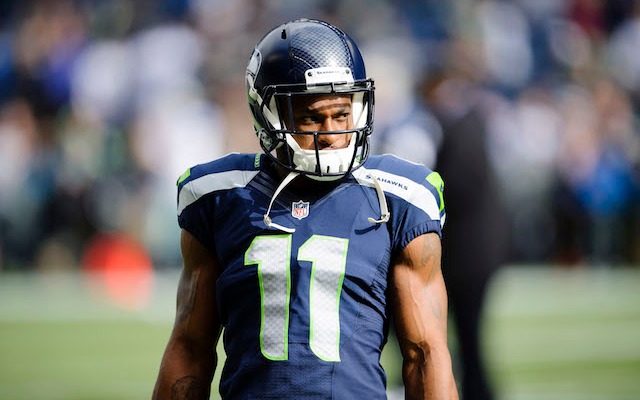 START Percy Harvin (BUF) vs NE – Probably the riskiest start on the board this week, Harvin looked like he had something to prove (and he did) in Week 1 against the Colts, putting up 5 receptions for 79 yards and a TD. He also had a 9 yard rush. Buffalo is going to pull out all of the stops against the division rival Patriots and with Watkins sucking up coverage, Harvin should be moved all around the field to make plays. Underestimating Buffalo's offense this year is a mistake.
SIT Davante Adams (GB) vs SEA – It was Davante Adams year to break out they said, with Nelson gone, Adams should really take a step up this year they said.. yeah, well the fact is it will take Adams and Rodgers more than a few games this year to establish real chemistry and a lot of that jazz is going to Randall Cobb and James Jones instead. Every starting receiver on the Packers has good fantasy value, but this week's match-up against Seattle combined with James Jones triumphant return don't bode well for Adams in week 2.

SIT Larry Fitzgerald (ARI) vs. CHI – Fitz is nearing the end of his career and he has a few big games left in him this season, but Arians doesn't need to overextend Fitzgerald against the hapless Chicago Bears. In an offense where the ball is normally spread around anyway, Fitzgerald will likely be used mostly as a decoy, drawing defenders away from the real game plan this week. I would expect 6-8 points at most in standard leagues.
Tight Ends

START Heath Miller (PIT) vs. SF – Miller caught 8 passes for 84 yards last week against the Patriots and is always a red zone threat for Ben Roethlisberger, due to his 6'5" frame. Although his production has waned over the past few years, suspensions to Martavis Bryant and Le'Veon Bell have forced him back into use as a regular passing target. One of Ben's most trusted targets of all time, Miller should be treated as a top 10 TE this week and will likely see higher than normal usage until Bryant returns.

SIT Jordan Reed (WAS) vs. STL - We know that Reed performed well in Week 1 against Miami (7 receptions for 63 yards and 1 TD), but the Rams should prove to be an even tougher opponent defensively and it doesn't help that Desean Jackson will be sidelined for at least this game, closing in the defense on Kirk Cousins and the short game. Reed may be a fill-in play in a PPR league at best, because I don't see any substantial amount of yards or any touchdowns, for that matter, coming from him in week 2. To top it all off, Reed had a quad issue all week and we hate to see injury prone players on the injury report.