Any given Sunday!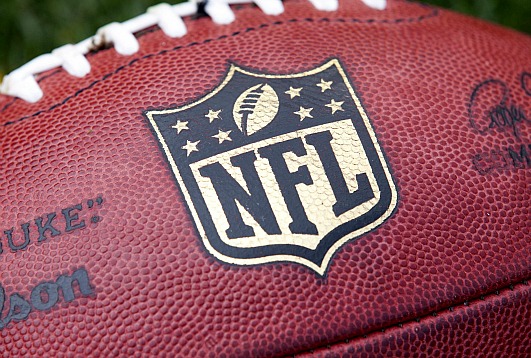 Its football – it's the NFL – anything can happen. Last week was just a microcosm of that fact. The league as a whole was nearly flipped upside-down with upsets galore last week. So much so that the survivor pool that I was in ended! A winner in week 2! Crazy!
It looks like we have more sure-fire match-ups this week though. We should be able to get back on track and get some points back on the overall season total.
Week 3! … HERE WE GO!!!!!!
(HOME TEAM IN CAPS)
16 – SEATTLE over Chicago – This might have been the 16-point game before Jay Cutler got hurt and Kam Chancellor decided to come back. Seattle is hungry for their first win of the season – hard to think they won't get it this week.
15 – NEW ENGLAND over Jacksonville – The Pats should have to play with an actually fully deflated ball to keep this one close.
14 – ARIZONA over San Francisco – The Cardinals tore up a depleted defense last week. I expect more of the same this week.
13 – GREEN BAY over Kansas City – Green Bay got hit hard by the injury bug last week. Thing about that is they have been dealing with the injury bug for the last few years yet they still find ways to win.
12 – Pittsburgh over ST. LOUIS – The offense of the Steelers has been almost unstoppable. Now they get Le'Veon Bell back. The black and gold could be a force to keep an eye on the rest of the year.
11 – CAROLINA over New Orleans – The Saints are spiraling downward faster than we could have thought. With Drew Brees not at 100% it's hard to see them getting a divisional road win.
10 – NEW YORK GIANTS over Washington – Countless injuries in Dallas and a lackluster Eagles' squad means that the NFC East is wide open this year. New York has the needed experience to get the job done on Thursday Night.
9 – NEW YORK JETS over Philadelphia – Are the Jets for real? A Monday Night win in Indy last week certainly was a large step in the right direction. With game-manager extraordinaire Ryan Fitzpatrick under center I'll say that my BOLD PREDICTION for this week is that THE JETS WILL MAKE THE PLAYOFFS THIS SEASON.
8 – MINNESOTA over San Diego – Not really too much to say about this game – going to brush off an old gem and give the Vikes the win is a "because they are the home team" situation.
7 – Indianapolis over TENNESSEE – OK, this is a game against the Titans…the Colts SURELY can win this one … right?
6 – MIAMI over Buffalo – Remember when everyone was thinking the Dolphins would surpass the Pats this year? The Fins will need this one to hang on to post-season hope.
5 – Denver over DETROIT – Denver was literally handed the win in Kansas City last week. They sit at 2-0 but still seem to have a lot to prove to the league. Look for a statement in Detroit.
4 – Atlanta over DALLAS – Raise your hand if you are able to play offense for the Cowboys this week! Not too fast though, you'll probably hurt yourself!
3 – Cincinnati over BALTIMORE – The Ravens are two minutes away from being 2-0…instead they sit at 0-2. This could end up being the game of the week. Look for this to go down to the wire…which hasn't worked out to well for Baltimore so far this year.
2 – Oakland over CLEVELAND – Neither one of these teams are in last place in their respective divisions. Yes, I'm fully aware that it's week 3, but would you ever think that this early season match up COULD have an effect on the playoffs down the stretch?
1 – HOUSTON over Tampa Bay – The Texans will pull this one out because the coin I just flipped came up tails.