Week 5 marks our approach into the 2nd quarter of the 2015 NFL season. At this point we have learned who a lot of players and teams are and who they will be going forward. There are still a lot of surprises, but those general come with caveats. For example, Andre Johnson had a great game on Thursday night but he was playing with Matt Hasselbeck instead of Andrew Luck and against a Houston defense which has proved more ineffective than initially projected. So do your research, and make the best decisions that you can each week! Here are our Week 5 Rankings, and feel free to use the start/sit tool here on the site as well.
Quarterbacks

START Marcus Mariota (TEN) vs. BUF – Mariota has certainly played well so far his rookie year, but there is always room for improvement. Week 3 against the Colts was punishing for him, giving up his first 2 interceptions of the season, but he still looked sharp for the majority of that game and showed good poise under pressure. Although the Bills have a great defense, they have allowed a surprising 19.5 points per game to opposing fantasy quarterbacks (3rd highest in the NFL) and so we're expecting Mariota to have a good outing this week.
SIT Tyrod Taylor (BUF) vs. TEN – Taylor was not impressive against the Giants last week, and he'll be without a good running game (both LeSean McCoy and Karlos Williams will not be playing this week, leaving Anthony Dixon and new addition Dan Herron to start) as well as #1 WR Sammy Watkins. Without Watkins to distract the defense and an ability to establish the run, Taylor will be left with Charles Clay and Percy Harvin as his main targets. Not enough, Taylor. Best of luck!

Running Backs

START LeGarrette Blount (NE) vs. DAL– It's always particularly scary, attempting to predict which New England running back will have a productive day on the football field. In week 3, Blount played the role of clock killer and plowed his way to 3 TDs. Dion Lewis has recently been installed as the starter for the Patriots, but look for Blount to come out to play whenever the Pats have a hefty lead. That's what I'm expecting in this match-up against Dallas.

START Darren Sproles (PHI) vs. NO – A little birdie told me that the Eagles were still having trouble getting their offense going. Sproles is getting some good targets but has had a few issues with drops over the past few weeks. In a match-up against the Saints pretty soft defense, Sproles should have an easier time turning those targets into fantasy points. I'm predicting at least 80 all-purpose yards and a TD this week.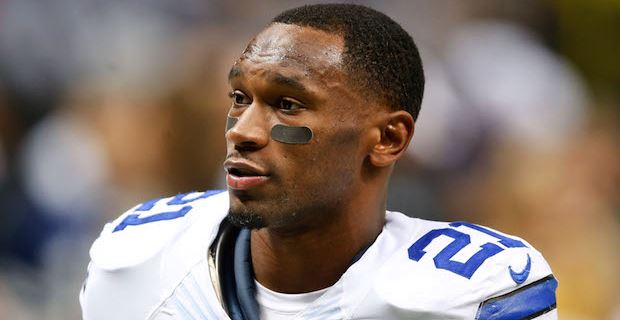 SIT Joseph Randle (DAL) vs. NE – Still the head of the laughable Dallas Cowboys RBBC, lucked into a few touchdowns in week 3 but should have a much harder time gaining ground against a staunch Patriots defense. Averaging only 14.75 carries per game (hardly any of those in the 2nd half of games), two things have become obvious: the Cowboys will be playing from behind, and Randle will not have a part in that.


SIT Ameer Abdullah (NE) vs. DAL – Abdullah is not the problem here - it's the Lions' offensive line and play-calling woes. He'll do better going forward and should keep the starting job in Detroit, but this week's romp against the Cardinals will not be padding his stats.

Wide Receivers

START Martavis Bryant (PIT) vs. SD – Bryant was a monster last year, and all signs point to him bringing a lot of that production to 2015. Losing Roethlisberger was a blow to his fantasy value, but fortunately Vick can still chuck the ball downfield and the existing double threat of Le'Veon Bell and Antonio Brown on offense will keep opposing defenses from focusing on Bryant. He should still get his. Editor's Note: Unfortunately, it looks like Bryant will be out for another week at least, due to a knee tweak.

START Travis Benjamin (CLE) vs BAL -  Ok, I didn't want to like Benjamin when he started putting up stats but now I have no choice but to recognize his talent within that offense. Chemistry is building with Josh McCown, and the Raven's secondary has been taking hits from all across the league this year. I'd consider Benjamin to be an every week WR3 or Flex play going forward. Not bad for someone who went undrafted in all but the deepest of leagues.
SIT Brandin Cooks (NO) vs PHI – Cooks has yet to score a touchdown, and Brees's current infatuation with Willie Snead looks to continue into week 5. Although Cooks could easily go back to being a borderline WR1 play, right now he's barely a start. I'm going to go ahead and leave him off of lineups where I can insert someone with more upside, like Leonard Hankerson or Allen Hurns, for example.

Tight Ends

START Owen Daniels (DEN) vs. OAK - Daniels looks like he should be a sit based on his stats, but he climbs in the rankings due to how miserable the Oakland Raiders are at defending against tight ends. Besides that, Daniels had a touchdown last week as well as in week 3 which proves that Manning is targeting him in the red zone. The guy does not get yardage, but he will likely be targeted 5+ times in week 5 against the Raiders. If there was ever a time to play Owen Daniels, that time is now!

SIT Jared Cook (STL) vs. GB - Cook, on the other hand, has yet to record a touchdown and his stats have decreased throughout the season so far. As the Rams rediscover t heir offense through Todd Gurley and Tavon Austin, it's possible that Cook will have some opportunities to score but right now they look few and far between.