Week 6 brought us tears of pain and of joy, depending on what side of the match-up you were on. When setting your lineup each week, it's important to have the very latest information and analysis in order to make the best possible decisions on any given Sunday. We're not 100% accurate (and neither is anyone else!) but we hope to guide you on your way to the playoffs, and from there onto sweet, sweet victory. So take these recommendations under advisement and add in your own gut feelings and fantasy knowledge. Go forth, and kick some ass!
Week 6 Quarterback Starts
Brian Hoyer (HOU) vs. MIA- Hoyer, you ask? Yeah, we're higher on him than most experts because of his efficiency so far this year (8 TDs with only 2 INTs) and how prolific his main target (DeAndre Hopkins) is on the football field. The Texans are also struggling with their defense in the first half of the season, forcing the offense to throw the ball downfield.
Week 6 Quarterback Sits
Matthew Stafford (DET) vs. MIN - Stafford killed it last week against a Bears' secondary that is questionable at best, but likely won't have the same success this week against a Vikings' pass defense that has only given up 6 TDs through the air. 
Week 6 Running Back Starts
T.J. Yeldon (JAX) vs. BUF - Yeldon is just now coming back from a groin injury in week 5 and his return is not assured just yet, but it looks promising. The Bills have a great defense, but when Yeldon is healthy he has soaked up the majority of the touches at RB and this week should be no different.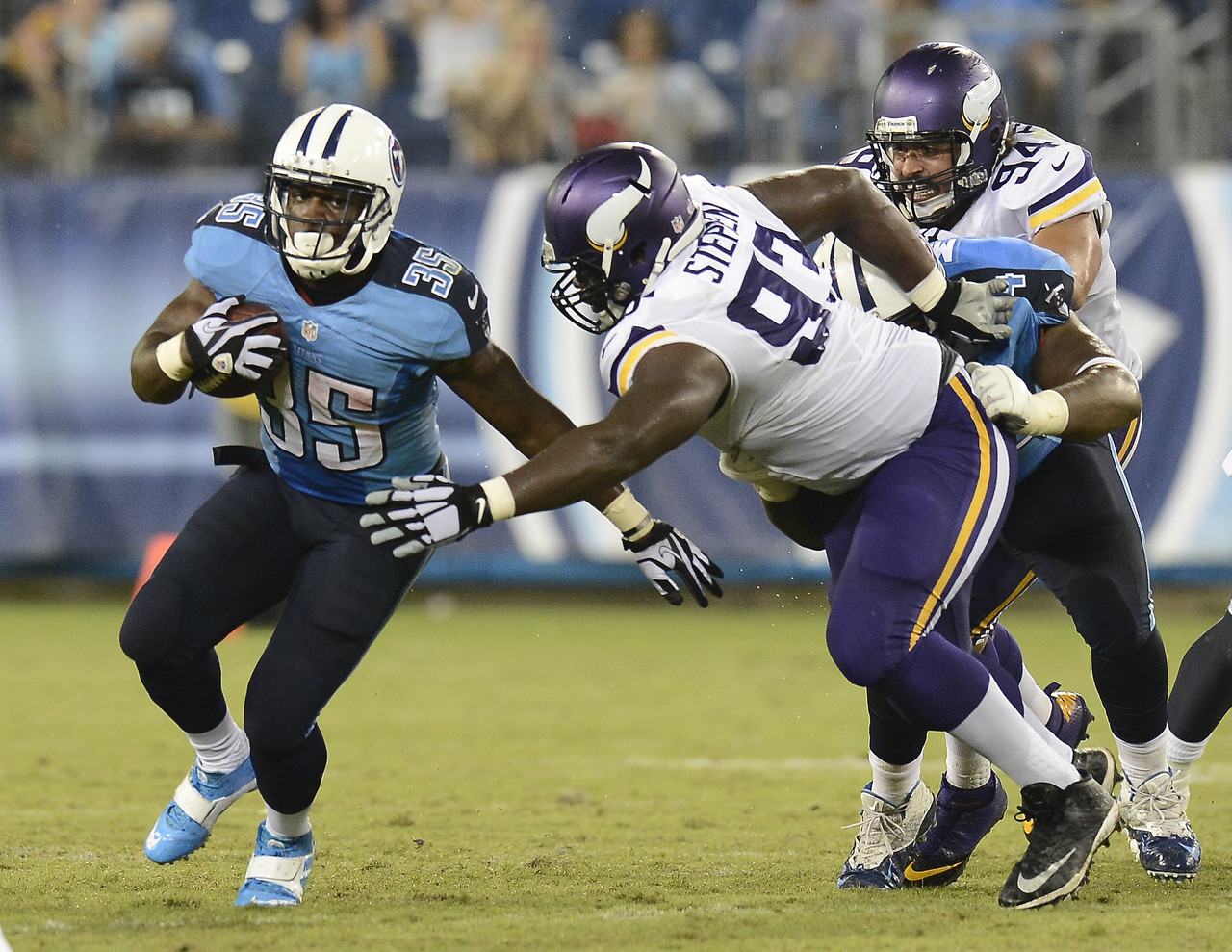 Antonio Andrews (TEN) vs. ATL - Andrews is a risky RB2 or flex play this week, but he should still get around 10 touches including some goal line carries against an Atlanta defense that is allowing less than 80 yards per game on the ground, but has given up 10 TDs. 
Week 6 Running Back Sits
Duke Johnson (CLE) vs. STL - In weeks 4 and 5, Duke was an unexpected asset to some fantasy teams (especially in PPR), but his lack of TDs and membership in a RBBC that includes Isaiah Crowell and Robert Turbin does not bode well for fantasy production in week 7. Add to that an opposing Rams' defense that has only given up 3 rushing TDs this season and the stars aren't exactly lining up for Johnson.
Ameer Abdullah (DET) vs. MIN - Last week may have been Abdullah's final chance for quite a while to prove himself as a bell-cow back for the Lions. Not that he won't have a part in the offense on a weekly basis, but another RBBC has started up in Detroit co-starring Theo Riddick and Joique Bell, whenever he can get healthy. Abdullah may have another chance to prove himself, but it won't be right away.
Week 6 Wide Receiver Starts
Tavon Austin (STL) vs. CLE - Austin has been lighting it up recently, and without many receiving options, the Rams are starting to look to him quite often. Unfortunately, he has yet to practice this week so keep your eyes peeled to any updates that come out before Sunday. Regardless, I'm continuing to start him as long as he's out there.
Vincent Jackson (TB) vs. WAS - Jackson has been a boom or bust receiver this season, really disappointing fantasy owners in his last start with only 1 catch for 14 yards in week 5 against the Jaguars. A lot of that can be explained by the run-first scheme that the Bucs used in that game, though, and I expect them to utilize Jackson much more this week.
Week 6 Wide Receiver Sits
Mike Evans (TB) vs. WAS - Evans was soooo good last year, but that was a different season and with a different QB. I'm certainly not suggesting to drop Evans just yet, but two weeks of sub-par stats and 0 TDs so far this season warrant a benching until he can figure it out. We're rooting for you, Mike, but not starting you until we see something good.
Week 6 Tight End Starts
Crockett Gillmore (BAL) vs. ARI - Gillmore is healthy again after missing a few weeks. The Ravens offense is just in shambles outside of Steve Smith, but Flacco loves a good dump-off target and Gillmore has has been averaging about 4 receptions per game. Conventional logic says to avoid playing TEs against an Arizona defense that has been exceptional against the position this year, but I have confidence that Flacco will need to slag the football over to Gillmore at least 4 or 5 times in week 7, which makes him a low-end TE1.
Week 6 Tight End Sits
Kyle Rudolph (MIN) vs. DET - Over the past 3 games, Rudolph has managed just 2 receptions per game for relatively few yards. He is only fantasy relevant, then, when he's able to score TDs (which is only 40% of the time, to this point). This TD dependence is not a good sign going forward and makes Rudolph a coin-flip kind of play.