Week 12 is here, and we're finally finished with bye weeks! For most leagues, the trade deadline has already expired and the hunt for a playoff spot is in full force so the picks that you make on the waiver wire over the next couple of weeks could determine whether or not you'll be playing in the postseason! Well, we'd like to see you make it there and so we're offering some top pickups for your fantasy football team to scoop up if possible. Below you'll find a selection of players & defenses that may be available in your leagues and could possibly help you get to that all important championship game!
Quarterbacks
Jameis Winston, TB – Last week against the Eagles was Jameis Winston's best game yet. Doug Martin has a lot to do with Winston's growth this season, but one thing is for sure and that is the fact that Winston is growing into an NFL quarterback. From a fantasy perspective he has done about as well as you could hope for a rookie. His last five games have shown his improvement and he has averaged around 20 fantasy points between them. He has a favorable schedule coming up with games at Indianapolis and then home against Atlanta and New Orleans. He'll be worth a look as a flier in single QB leagues and a definite add in two QB leagues.
Brian Hoyer, HOU – Houston is on a bit of winning streak winning their last 3 games. Brian Hoyer will start in week 12 after clearing concussion protocol. If you lost Joe Flacco this past week Hoyer is a guy you will want to consider streaming in week 12. His matchup against New Orleans is phenomenal for his return. The Saints defense has allowed 28 passing touchdowns this season while only snatching 4 interceptions. They are giving up an average of 31.5 points a game. Hoyer and DeAndre Hopkins will look to do some damage in week 12.
Running Backs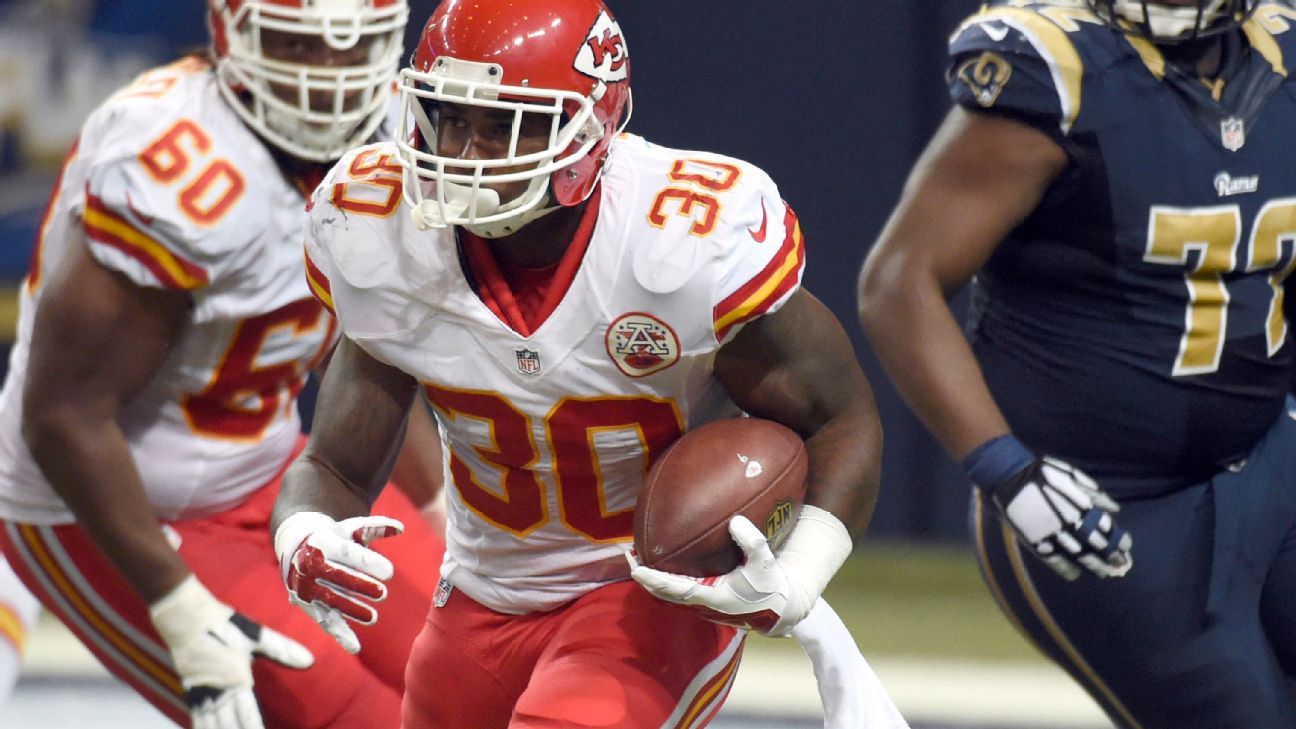 Spencer Ware, KC – The injury bug bit Charcandrick West this past week as he left with a hamstring injury. Spencer Ware entered the game with it already out of hand, but showcased his power running style. He busted a 52 yard run while also scoring twice from the goal line. Ware will be somebody to keep an eye on considering hamstring injuries are fickle. As injuries continue to mount it is always better to be safe than sorry and grab waiver talent when you can. If you don't somebody else will.
Thomas Rawls, SEA – Marshawn Lynch's status is up in the air for the remainder of the year. Thomas Rawls has looked really good all season. Last week he got the start and had 30 rushes for 209 yards and touchdown adding 3 catches for 46 yards and a touchdown. He is already slated to start week 12 as Lynch continues to get checked out. Rawls is going to be a favorite off the wire this week so prioritize him high if you want a chance.
Javorious Allen, BAL – Injuries are abundant this year and another running back is done for the season. Justin Forsett broke his arm and will be replace by Javorious Allen for the remainder of the season. Allen stepped in early last game and saw 22 touches were he racked up 67 yards. He also saw 5 receptions for 48 yards. Buck Allen is in a good situation in terms of fantasy value. Joe Flacco is done with a torn ACL and Matt Schaub will be coming in as replacement. I expect the depleted Ravens offense is going to lean heavily on the run from here on out.
Wide Receivers
Devin Funchess, CAR – I expected to see Devin Funchess get involved early and often this season. He is a rookie though and it's a new game at the NFL level. The Panthers continued their winning streak and remain unbeaten after week 11. Funchess saw 8 targets catching 4 for 64 yards and a touchdown. He is only owned in 36% of leagues right now, but that will change heading into week 12. He's getting more involved in the offense and this team is on a mission to win it all.
J.J. Nelson, ARI – Nothing is more fun to watch at the NFL level than the "you're up next" approach working. J.J. Nelson made the most of his opportunity with Michael Floyd sidelined with a hamstring injury. He had 142 yards on 4 catches and a touchdown. Its way to early to tell if that kind of production can be repeated, but Arizona has said they are going to be cautious with Michael Floyd. That means Nelson will see an increased role again in week 12. He might be worth a flier pick off waivers if you need WR help.
Tight Ends
Crockett Gillmore, BAL – He is still only owned in 22% of leagues. Crockett Gillmore is one of the few targets still standing on the Baltimore Ravens. He deserves to be on more than 22% of the teams. Two weeks running now this theory has played out and Gillmore has been productive with 143 yards and a touchdown on 9 catches. More importantly he has seen 12 targets in those two weeks. Matt Schaub coming in doesn't change the fact that Gillmore is reliable target.
Kickers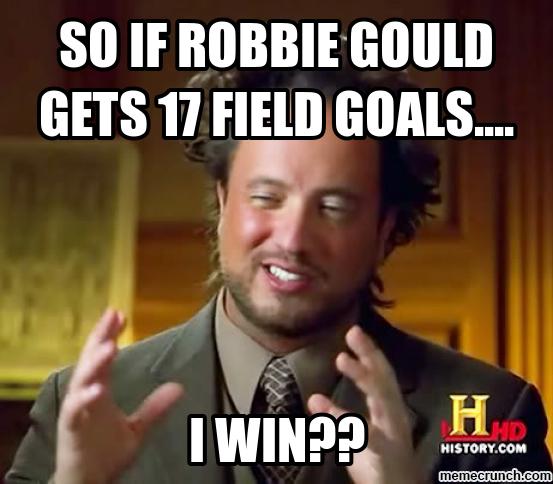 Robbie Gould, CHI – There are very favorable match ups coming up for a Bears team that continues to show improvement. Robbie Gould has a couple misses this season, but he's still one of the more accurate kickers in NFL history. Jay Cutler continues to protect the football and the offense has done well moving down the field. Robbie Gould stands to benefit from all of these factors. Gould is a good play down the stretch, especially this Thursday against the Packers weak defense.
Defense/Special Teams
Tampa Bay Buccaneers – More was to be expected out of a Lovie Smith defense this season. One thing we know about Lovie's defenses are their ability to create turn overs and that means big points for fantasy defenses. In the last two games the Bucs have allowed less than 20 points to their opponents and racked up 4 interceptions and 6 sacks. They play at Indianapolis in week 12 and chances are they will be seeing Matt Hasselbeck. They are worth a streaming play if you need a defense in week 12.