Alright, fantasy football fans - it's that time again; time to dig through the waiver wire to unearth some guys that were borderline draftable earlier this Summer but are quickly clawing to the top of their respective position, and some that could even be every-week starters down the road. Just remember, though, for every Victor Cruz or Devonta Freeman there are countless other players that will inevitably fade back into fantasy obscurity. My advice to you is not to be timid, but be brave with your waiver picks each week and always keep a few guys on the bench with the upside to help get you to that all-important league championship this year.
Note: all waiver picks listed here will have only been owned in 40% or less of Yahoo leagues at the time of publication.
Quarterback Week 1 Waiver Wire Pickups
Joe Flacco (BAL) - 18% owned
Flacco only put up 258 yards and 1 touchdown last week against the Bills, but he looked fully recovered from his ACL injury and connected several times to Mike Wallace including a 66-yard touchdown. He'll be heading up the Ravens' pass-happy offense in Week 2 against a Cleveland Browns team that gave up 278 yards and 2 touchdowns to the Eagles' rookie QB, Carson Wentz. A good streaming, or 2 QB option to consider.
Running Back Week 1 Waiver Wire Pickups
Theo Riddick (DET) - 36% owned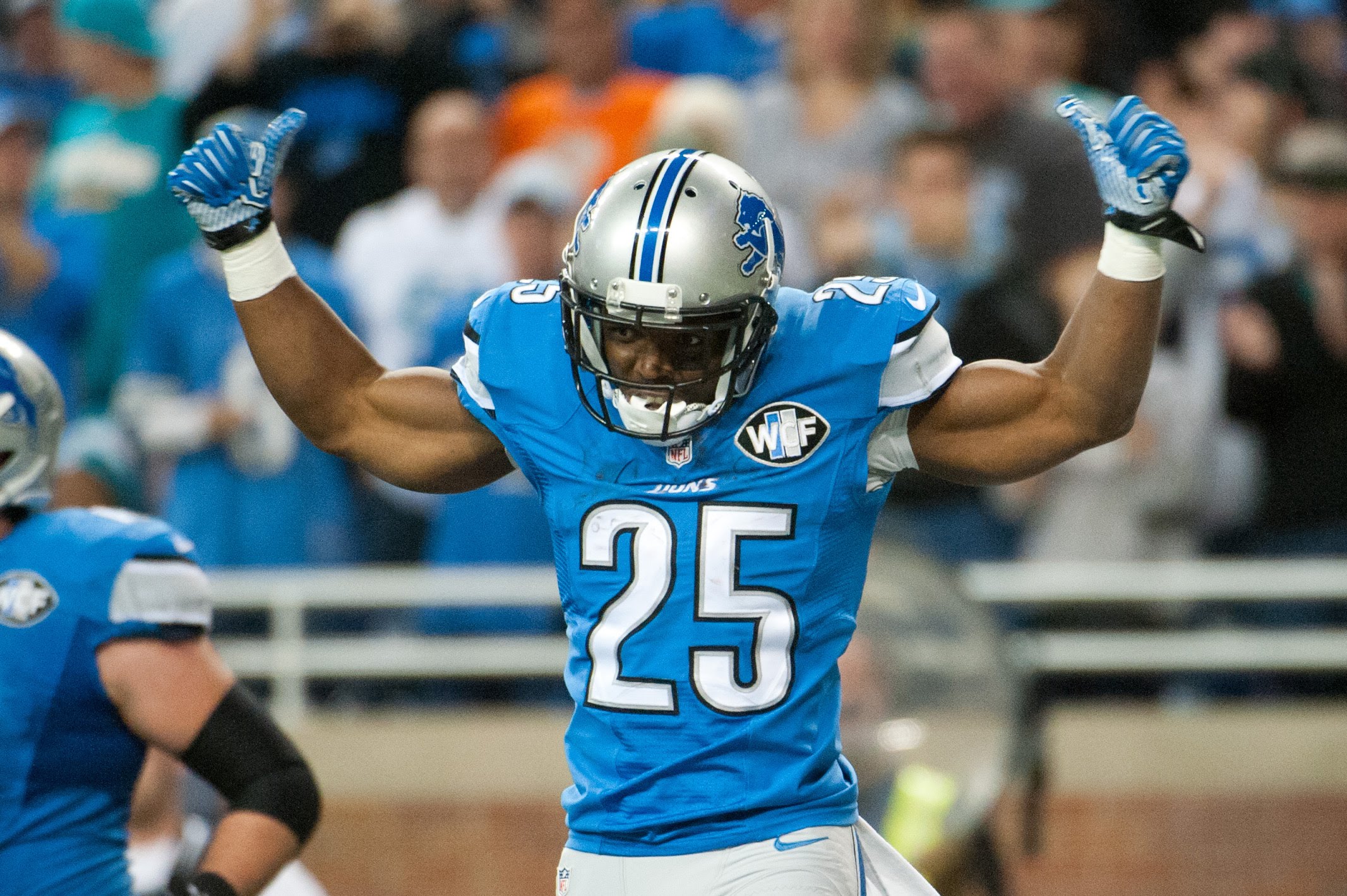 Riddick was on fire Sunday against the Colts, scoring 2 touchdowns and racking up 108 all-purpose yards (most of which came on his 5 receptions). We've been hearing good things about Riddick and his role (along with Abdullah) on this Lions' offense this season, but it pays to temper expectations and to realize that the Colts' defense looked terrible out there. This kind of production cannot be expected on a week-to-week basis, therefore, but Riddick will get enough touches to maintain his value for the immediate future.
Wide Receiver Week 1 Waiver Wire Pickups
Eli Rogers (PIT) - 8% owned
Rogers caught 6 of 7 targets on Monday night for 59 yards and 1 touchdown. Very much a slot player, we can't expect Rogers to be lining up on the outside or getting many red zone targets. His touchdown, in fact, was actually the result of a throw to Sammie Coates that bounced into Rogers' waiting arms. Incumbent receiver Markus Wheaton also looks to get back on the field soon, limiting Rogers' targets further. There is a lot of potential for Rogers in Pittsburgh, however, as he builds good chemistry with Roethlisberger and OC Todd Haley is already enamored with his play.
Nelson Agholor (PHI) - 5% owned
Agholor had a bad start in the NFL last year, having been drafted as a first-rounder but only ending up scoring 1 touchdown all season. It's possible that some combination of rookie jitters and unstable management and play-calling contributed to a disappointing 2015. Rookie QB Carson Wentz looked to Agholor 5 times on Sunday which resulted in 4 receptions for 57 yards and 1 touchdown. Many experts were down on the Eagles' offense this year, but they are just humming along regardless of popular opinion. Granted they played the Browns in week 1, but going up against Chicago and then Pittsburgh in weeks 2 and 3 should still offer plenty of opportunities to exploit the secondary.
Tight End Week 1 Waiver Wire Pickups
Kyle Rudolph (MIN) - 18% owned
Rudolph caught 4 of his 8 targets for 65 yards on Sunday. Rudolph has always been a talented tight end, and the main problem here is trying to predict the continued volume of targets going his way as the season progresses. The Vikings usually have a conservative approach to the passing game and that shouldn't change when Sam Bradford takes over under center (possibly week 2), so conventional wisdom tells us that Rudolph should continue to receive opportunities in this offense. 
Defense Week 1 Waiver Wire Pickups
New York Jets (@BUF) - 37% owned
The Jets played well last week and look to continue in week 2 against an anemic Buffalo offense that now has #1 WR Sammy Watkins questionable from week-to-week with lingering foot pain. Shaping up to be a good play once again, the Jets should score 8-10 points in a standard scoring league.
Deeper League / Sleeper Picks
Jeremy Kerley (SF, WR), Jack Doyle (IND, TE)
Kerley looks locked into being the go-to target in a quick offense and should continue to pile up passes and opportunities. Doyle scored 2 touchdowns on Sunday, but he will likely prove to be an inconsistent value in fantasy due to the presence of Dwayne Allen and all of the other mouths to feed in Indianapolis.