Injuries are a huge part of the fantasy football season. This year, they have already taken a bite out of the fantasy production of many teams with extended injuries to such players as Adrian Peterson, Keenan Allen, Danny Woodhead, Ameer Abdullah, and more. The hits just keep coming! This week we'll look at a few key injuries that may change the direction of some fantasy match-ups.
Cam Newton (QB, CAR)
Newton is in the league's concussion protocol and has a number of tests to go through and pass before he can suit up on Monday Night Football. Still likely to play, but it puts a lot of owners in a tough spot if he ends up sitting out!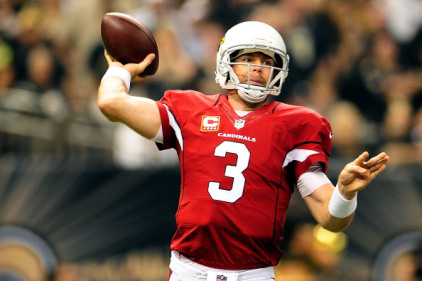 Carson Palmer (QB, ARZ)
Palmer is no 'Spring Chicken' and he is also in the concussion protocol for now. The difference for Palmer is that he is scheduled to play on Thursday. If he doesn't go, Drew Stanton will fill in and likely make the Cardinals look even worse than they already have this season.
Trevor Siemian (QB, DEN)
Siemian has been one of a few surprises this season, putting up some great numbers recently. With a sprain in his non-throwing shoulder, Siemian could easily start under center on Sunday but the Broncos' healthy new toy Paxton Lynch is also chomping at the bit to play after getting his first NFL snaps in week 4. Regardless, Kubiak has said, "Trevor is our starting Quarterback", so as of right now we should expect him to resume active duties.
Dez Bryant (WR, DAL)
A hairline fracture (and not having Tony Romo as QB) are both keeping Bryant from being especially fantasy relevant so far this year. With only Jerry Jones speaking up on the issue, we have no idea whether or not Bryant will start against the Bengals in week 5. Even if he did start, Bryant may be a suggested sit depending on your bench depth.
Kevin White (WR, CHI)
A sprained ankle has sidelined Bears' wide receiver Kevin White for now – watch for more news later this week. White has yet to score a TD in the NFL, but with Hoyer playing QB his stats have improved over the beginning of the season. One of these games could prove to be a breakout for White if he avoids serious injury.
Zach Ertz (TE, PHI) & Tyler Eifert (TE, CIN)
Both Ertz and Eifert are scheduled to return to fantasy rosters everywhere. Temper expectations for Eifert in what could be his first game of the season this week, but the Bengals desperately need more targets on that offense and there's a reason why Eifert is already nowhere to be found on waiver wires. Ertz has been sidelined with a rib injury since week 1, but he's an exciting prospect with rising star QB Carson Wentz controlling his fantasy destiny. Could be a good year for Ertz.
Chris Johnson (RB, ARZ)
Now on IR indefinitely for a sports-hernia injury, this just means more carries for David Johnson.
Dwayne Washington (RB, DET)
A sprained foot and ankle could sideline Washington for a few games. Be aware of the situation, as The Lions are rapidly losing depth at the position and may look to someone like Karlos Williams or make a trade for other talent at the position if they cannot get healthy.
Doug Martin (RB, TAM)
Looks like Martin will miss one more week (the following week is a bye for the Bucs) and so Sims will continue to fill in as the lead back in Tampa Bay. Not a great play against Carolina, however.
Rob Gronkowski (TE, NE)
News is starting to bubble up in the media about Gronkowski's hamstring injury and subsequent lack of fantasy production. Not many people expected him to be this hampered early in the season, but if he can't perform this week with Brady under center it's already past time to panic.
Jordan Cameron (TE, MIA)
Cameron is out with another concussion and his past history of them means that we can't expect him back anytime soon. Deep league? Dion Sims is not a terrible choice at the position against a Titans defense with some holes in it.