It happens to the best of us every year - yeah, maybe you play in a fantasy football league (or several), and you pay close attention to what happens during the regular season, but over the off-season, we all get busy with real life and tend to tune out at least some of the NFL player and rule changes going on in the background. Now that draft season is upon us, I'm here to help catch you up on all of the relevant transactions and league news that you may have missed while out on the beach, or chauffeuring your kids to their various activities and events. So listen up!
NFL Rule Changes


Leaping - Over the years some players started to leap over the line of scrimmage when the opposing team was lining up to kick a field goal or extra point in an effort to try and block the kick. This has been decided to be too much of a safety risk to the leaper and has been banned going forward.


Intentional Fouls - If a team is intentionally committing multiple fouls during one play with the goal of running out time on the clock (and only getting a small yardage penalty in return), they will be assessed a larger 15-yard penalty and the time will be put back on the clock.


Centralized replay review - If necessary, final decisions on plays will now be determined at the league's New York Command Center - referees at the game will communicate with the Command Center by using wireless headsets and tablets.


Stronger penalty enforcement for 'egregious hits to the head' - Referees are being encouraged to actually eject players or suspend them for the following game if they are 'targeting' opponents with violent hits to the head.


Overtime shortened to 10 minutes - It was previously set at 15 minutes, but going forward overtime will be shortened to 10 minutes, for player safety reasons.


No longer penalize most player celebrations - In a move to separate themselves from the 'No Fun League' stigma, the NFL will be relaxing restrictions on player celebrations this season, and educating players on what kinds of celebrations (violent, sexual) may still incur a penalty.


Several other rules/guidelines were passed - Eliminating the first roster cut down date (leaving only one final date at which teams will need to cut down their roster to 53 players), allowing 2 players on IR to come back to play in regular season games (previously only 1 per season was allowed), and giving defenseless player protection to receivers running pass routes.
NFL Ops has more specific details on 2017 Rules Changes and Points of Emphasis.
NFL Player Changes / Team Updates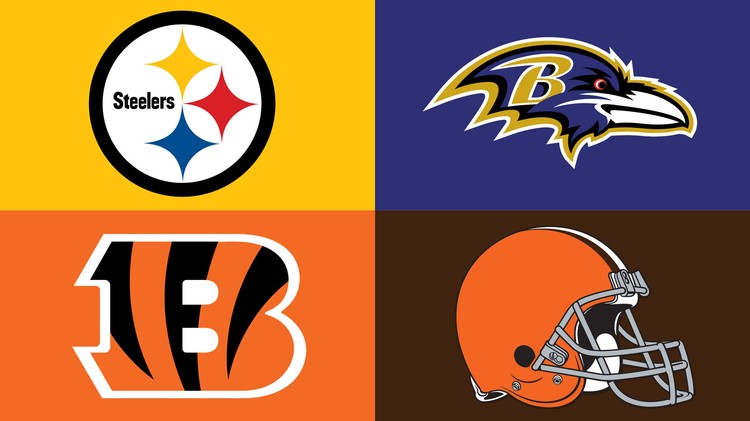 AFC North


Baltimore Ravens - Added Danny Woodhead (RB), Jeremy Maclin (WR), have suffered some off-season injuries (Kenneth Dixon (RB), Dennis Pitta (TE), Crocket Gillmore (TE)) that will severely impact their ability to make the playoffs and have positional depth late in the season.


Cincinnati Bengals - Added John Ross (WR), Joe Mixon (RB) from the 2017 draft. Coach Marvin Lewis does not have a contract extension, he could be out the door if the Bengals don't achieve something notable in 2017.


Cleveland Browns - Added Kenny Britt (WR) and Brock Osweiler (QB), drafted David Njoku (TE) and DeShone Kizer (QB). Losing Terrelle Pryor (WR), Gary Barnidge (TE), and Josh McCown (QB) leaves the Browns as a younger team going through a QB competition.


Pittsburgh Steelers - Added Knile Davis (RB) in free agency, as well as JuJu Smith-Schuster (WR) and James Conner (RB) from the 2017 draft. Martavis Bryant will return this year which should provide a needed boost to the offense, the loss of Ladarius Green (TE) in the off-season still leaves a question mark at the tight end position.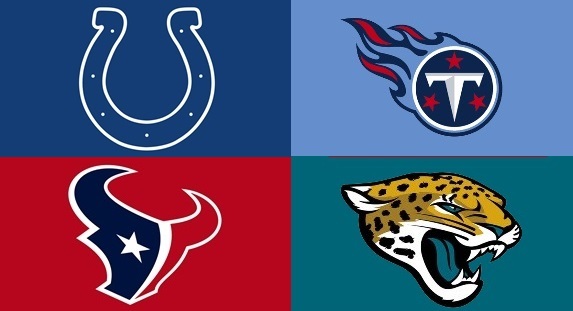 AFC South


Houston Texans - Added Deshaun Watson (QB) in the 2017 draft. The Texans have a QB competition between Watson and the incumbent Tom Savage. The loss of Will Fuller (WR) (2-3 months, collarbone) will cause the team to lean on their running game and on DeAndre Hopkins (WR), looking to bounce back after a disappointing 2016 season.


Indianapolis Colts - Not a lot of offensive additions in the off-season. The Colts' biggest concern is the health of Andrew Luck (QB), who underwent off-season surgery on his shoulder and is still not on the field. Amazingly, Frank Gore (RB) looks to still be the starter in Indianapolis - he may just play forever.


Jacksonville Jaguars - Added Leonard Fournette (RB) in the 2017 draft. Blake Bortles' (QB) quality of play this season will make or break the Jaguars. 


Tennessee Titans - Added Eric Decker (WR), drafted Corey Davis (WR). The Titans lost Kendall Wright (WR) but upgraded their wide receivers overall with the addition of Decker and Davis. Marcus Mariota (WR) and Co. currently have the arrow pointed up and the weapons to do some damage.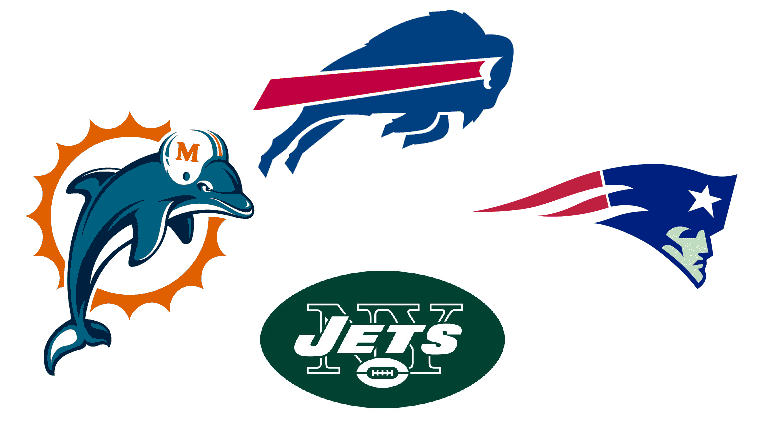 AFC East


Buffalo Bills - Added Jordan Matthews (WR) via trade, and Zay Jones (WR) in the 2017 draft. Rex Ryan was fired, the Bills hired a new coach and GM, Sammy Watkins (WR) was traded and the team also lost Mike Gillislee (RB). Rough sledding ahead for Tyrod Taylor (QB) and the Bills in 2017 as they try to find their footing.


Miami Dolphins - Added Jay Cutler (QB). Ryan Tannehill (QB) re-injured his left knee, causing the Dolphins (Adam Gase, specifically) to bring back retired QB Jay Cutler. The offensive and defensive talent is there if Jay Cutler can steer the ship adequately in 2017.


New England Patriots - Added Brandin Cooks (WR), Dwayne Allen (TE), Mike Gillislee (RB), Rex Burkhead (RB). The Patriots lost LeGarrette Blount (RB) and Martellus Bennett (TE), but that really doesn't matter. 40-year-old Tom Brady (QB) will lead this team to the playoffs once more, as long as he can stay healthy.


New York Jets - Added Josh McCown (QB). The Jets lost both of their veteran receivers Brandon Marshall (WR) and Eric Decker (WR) in the off-season, and Quincy Enunwa (WR) is out for the year with a neck injury (bulging disc). The QB competition is not even remotely interesting, and it will be a surprise if the Jets are not the worst team in the NFL this season.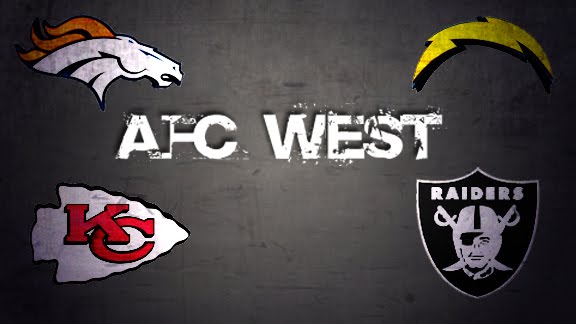 AFC West


Denver Broncos - Added Jamaal Charles (RB). Trevor Siemian (QB) is currently winning the QB competition in Denver, although Paxton Lynch (QB) is expected to supplant him at some point this season, if not by Week 1. Charles may or may not amount to any fantasy relevance depending on his health. The Broncos need to score more points on offense to go along with what is still one of the best defenses in the league.


Kansas City Chiefs - Added Patrick Mahomes (QB) and Kareem Hunt (RB) in the 2017 draft. The loss of Jeremy Maclin (WR) will have an impact on the Chiefs this season, but Travis Kelce (TE) and Tyreek Hill (WR) should have no problem carrying the banner. The big question is whether or not we'll see the rookie QB out on the field in 2017.


Los Angeles Chargers - Added Mike Williams (WR) in the 2017 draft. Williams has not been healthy so far this preseason, but the Chargers have enough weapons already to let him get back to 100%. Will the team be affected by its move to Los Angeles? Probably. The loss of Danny Woodhead (RB) is mostly spelled by Branden Oliver (RB) backing up a surging Melvin Gordon (RB).


Oakland Raiders - Added Marshawn Lynch (RB), Cordarrelle Patterson (WR). Latavius Murray (RB) departed from the Raiders in the off-season, and that's no issue now that the Raiders have been able to bring Lynch on board. There's a promising season ahead here after last year's late injury to Derek Carr (QB) cut 2016 short.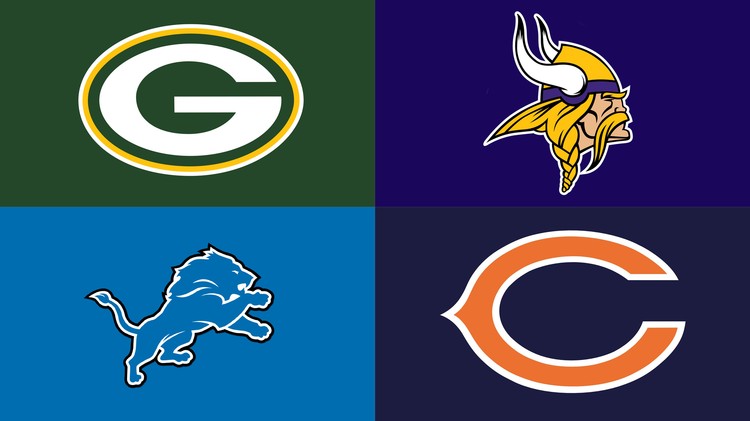 NFC North


Chicago Bears - Added Mike Glennon (QB), Markus Wheaton (WR), Kendall Wright (WR), Victor Cruz (WR). Added Mitchell Trubisky (QB) from the 2017 draft. The QB competition in Chicago is heating up after Trubisky performed better than expected in his first preseason game. John Fox's future in Chicago relies on whether or not the Bears have a successful season in 2017.


Detroit Lions - Added Kenny Golladay (WR) in the 2017 draft. Lost Anquan Boldin (WR). Eric Ebron (TE) is likely to step up his production this year, along with now healthy Ameer Abdullah (RB). Both are intriguing prospects in redraft leagues. Golladay is blowing it up in the preseason but it remains to be seen whether that will translate to regular season fantasy production behind Golden Tate (WR) and Marvin Jones (WR).


Green Bay Packers - Added Martellus Bennett (TE). The Packers lost Eddie Lacy (RB), James Starks (RB), and Jared Cook (RB) in the off-season, but none of them are necessary to the offensive nucleus that is Aaron Rodgers (QB) and his receivers. The Packers can always put points on the scoreboard, the question is if they can prevent enough points scored against them with their defense in 2017.


Minnesota Vikings - Added Michael Floyd (WR). Added Dalvin Cook (RB) in the 2017 draft. With Adrian Peterson (RB) off to New Orleans, the Vikings have to put their faith in their defense to keep them in games for an opportunity to challenge the Packers for dominance in the NFC North.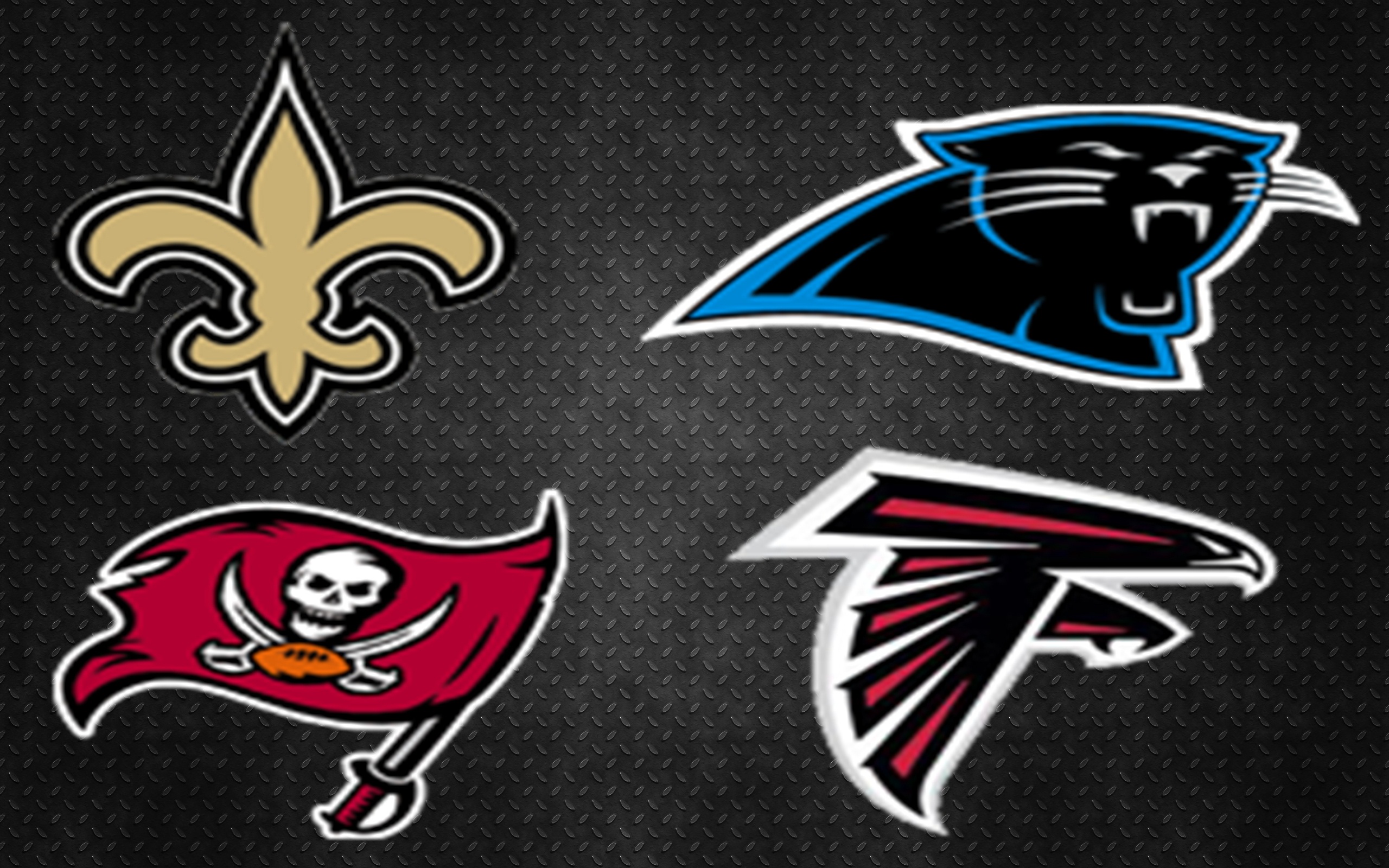 NFC South


Atlanta Falcons - Not a lot of changes in the off-season. Previous OC Kyle Shanahan is now the coach of the 49ers, so there will some differences in the offensive play calling - it has been suggested that Julio Jones (WR) will be targeted more but in general the main players like Matt Ryan (QB) and Devonta Freeman (RB) should keep it business as usual in Atlanta.


Carolina Panthers - Added Christian McCaffrey (RB), Curtis Samuel (WR) in the 2017 draft. Lost Ted Ginn (WR) in the off-season. The Panthers will easily be in the running for a playoff position, but newly acquired players like McCaffrey may need some time to develop as offensive tools.


New Orleans Saints - Added Adrian Peterson (RB), Ted Ginn (WR). Added Alvin Kamara (RB) in the 2017 draft. It remains to be seen what Peterson has left in the tank, but the Saints' long-running combination of Drew Brees (QB) and Sean Payton (HC) may be running on fumes as well. In the meantime, Michael Thomas (WR) should continue to dominate downfield this year.


Tampa Bay Buccaneers - Added DeSean Jackson (WR). Added O.J. Howard (TE), and Chris Godwin (WR) in the 2017 draft. The Hard Knocks squad is poised to have a successful season in 2017 with a lot of offensive weapons for Jameis Winston (QB) to employ.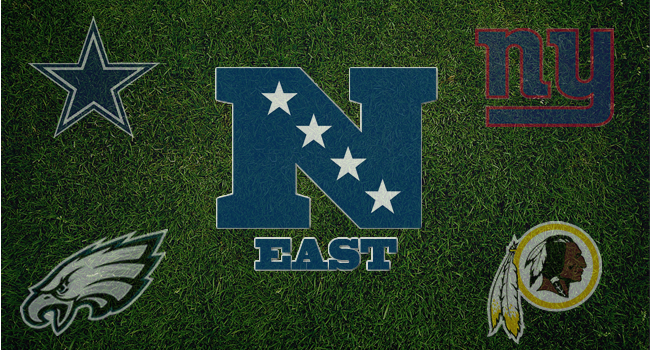 NFC East


Dallas Cowboys - Added Ryan Switzer (WR) in the 2017 draft. A good amount of off-season drama surrounds the Cowboys this year, most notably including a 6-game suspension handed down to Ezekiel Elliott from Roger Goodell and the NFL. Other than that, the team remains mostly the same but has replaced some of their secondary with new faces. We'll see how that pans out.


New York Giants - Added Brandon Marshall (WR). Added Evan Engram (TE) in the 2017 draft. Marshall should provide a boost to the offense - Eli Manning (QB) needs to improve on last year's efforts but shouldn't have an issue with the huge talents of Marshall and Odell Beckham Jr. (WR), not to mention Sterling Shephard (WR). A concern is the running game - with the loss of Rashad Jennings (RB), can the Giants depend on Paul Perkins (RB) to lead the push on a weekly basis?


Philadelphia Eagles - Added Alshon Jeffery (WR), Torrey Smith (WR), and LeGarrette Blount (RB). With the additions of Jeffery and Smith, the Eagles shed Jordan Matthews (WR) and Dorial Green-Beckham (WR) in the off-season. Ryan Mathews (RB) was just recently cut from the team, and it will be interesting to see how all of these additions mesh together over the season.


Washington Redskins - Added Terrelle Pryor (WR). Lost Desean Jackson (WR) and Pierre Garcon (WR). Kirk Cousins is playing on a franchise tag, and Pryor is signed to a one-year "prove it" deal. The Redskins are certainly a formidable team offensively with weapons like Jamison Crowder (WR) and Jordan Reed (TE), but may have issues at RB as we see who comes out on top at the position over the course of the year between Rob Kelley (RB) and Samaje Perine (RB).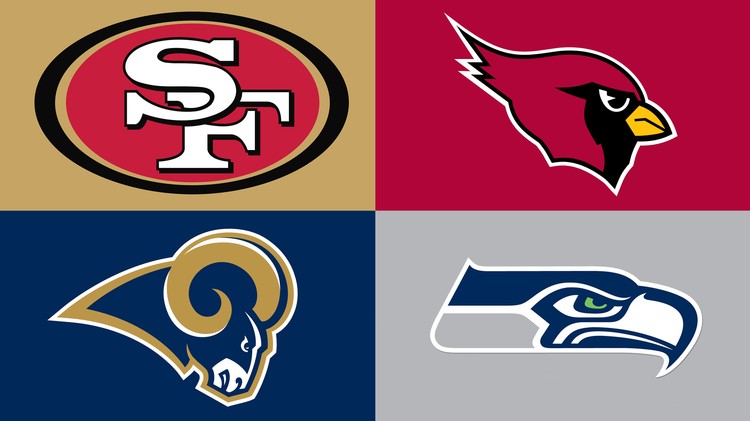 NFC West


Arizona Cardinals - Not many changes in the off-season. The Cardinals are still led by Carson Palmer (QB), Larry Fitzgerald (WR), and David Johnson (RB). They still have the opportunity to go far into the playoffs, but the age of Palmer and Fitzgerald could become a factor as the grueling season plows onward. 


Los Angeles Rams - Added Sammy Watkins (WR), Robert Woods (WR). The Rams are trying to reinvent themselves, and most of that hinges on the success of Jared Goff (QB), now in his 2nd year as starting QB. With a dynamic offensive weapon like Watkins, a strong future in Todd Gurley (RB), and a talented defense, this team could hit .500 in 2017.


San Francisco 49ers - Added Brian Hoyer (QB), Pierre Garcon (WR), Marquise Goodwin (WR). New head coach Kyle Shanahan is going back to the drawing board and the 49ers have separated from Colin Kaepernick (QB), Blaine Gabbert (QB), Torrey Smith (WR), Quinton Patton (WR), and probably most importantly, Chip Kelly (HC). 


Seattle Seahawks - Added Eddie Lacy (RB). The excitement this year from the Seahawks' camp mostly comes from the possibility of a resurgence from Lacy (though Thomas Rawls (RB) is a contender to cut into or take over the role as lead back), a healthy Jimmy Graham (TE), and a continuation of the success between Russell Wilson (QB) and Doug Baldwin (WR).