Television is a marvelous beast all its own. It stands apart from film, which is mostly an artistic venture, and it is still the king of media, though the internet is furiously trying to overtake it. With television, you get a little bit from every world. TV entertains, informs, educates, wastes your time, excites you and ultimately could wind up as a phenomenon that only lasts for about a century.
Allow me to get sidetracked for just a moment. Here at drinkfive.com, our focus has mainly been on fantasy football, but there is so much more to discuss during the offseason. This year, we want to expand our view and talk about all kinds of different topics. We chose TV as a logical place to start because it's such an integral part of the entire football experience.
Tune into the drinkfive Retrospectical Podcast (Episode 01: Evolution of TV)
We've also decided to continue reviewing TV shows on a weekly basis (sometimes just one show, sometimes more than one). Look for a bonus 30 minute podcast following our regular weekly podcasts. Our first show will be on the much hyped prequel to "Breaking Bad", "Better Call Saul".
So, back to the history of TV. We want to look at the history of TV because it's pretty interesting and has resulted in some truly amazing people and programs. We wouldn't have Mel Brooks, the Twilight Zone, Saturday morning cartoons, live breaking newscasts, the Simpsons and a million other things that have shaped our current pop culture without TV.
Early TV's
Film can be looked at as the older brother of TV. While cinemas were starting to be filled and movies went from silent to "talkies", TV was in its infancy. TV's were still mechanical, meaning moving parts were required to actually create the picture on the screen.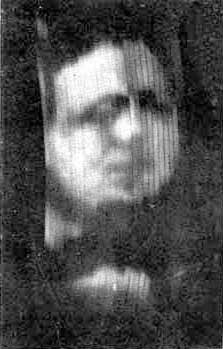 These mechanical TV's were largely impractical as they could not be scaled up to produce an acceptable resolution. The development of the electronic television was needed to allow the TV to advance to something that resembles the TV's that most of us grew up with.
The development of the cathode ray tube, or CRT, was key in bringing TV to the masses. This allowed for the actual television to work in a way that was acceptable to the masses, but there was still the problem of where the picture would come from. With film, the cinema needed a physical copy of what they were showing their audience, but TV would be different.
Taking a cue from radio broadcasts, the first TV stations used that same technology to transmit the TV signals to homes. The earliest stations were started by General Electric in New York, and the second station they created became what is now known today as WNBC. Maybe you've heard of it. Early broadcasts consisted of the news, live sporting events like boxing and baseball and early quiz shows.
The BBC also has a claim to fame in early broadcasting, as they were the first regular public broadcasting station, beginning in November of 1936. The BBC uses a different way of financing stations than we do in the US. In America, broadcasters must purchase a license from the FCC and are then granted permission to run commercials, which allows them to make money to keep the whole thing going. In England, the BBC instead imposes a license fee to individual television owners, which then goes to fund the BBC and their programming, which is delivered (mostly) commercial free to viewers.
TV Kills the Radio Star
Long before the Buggles 1979 song, the writing was on the wall for traditional radio. In the United States, by the 1960, radio networks had mostly stopped producing entertainment programs, instead relying on news, talk radio and music. This shift indicated that the general public was going to consume all of this via the TV instead.
The news became a nightly affair where you watched the anchor smoke the entire time and saw photos and video of the stories of the day. The Twilight Zone became a place where you were challenged to think of things in a different way. Doctor Who launched as an adventure in time and space that just may last throughout all of time and space. Sporting events became appointment television, though they were just a fraction of the spectacle they are today.
TV was a very common and shared experience throughout the 50's and 60's in America. It was a time that people were able to afford a set in every home and with only 3 networks, there weren't very many options. As a result, millions of people were watching the same thing at the same time, every night. You had to rush home to watch the show that started at 7, otherwise you were the one who was left out the next day.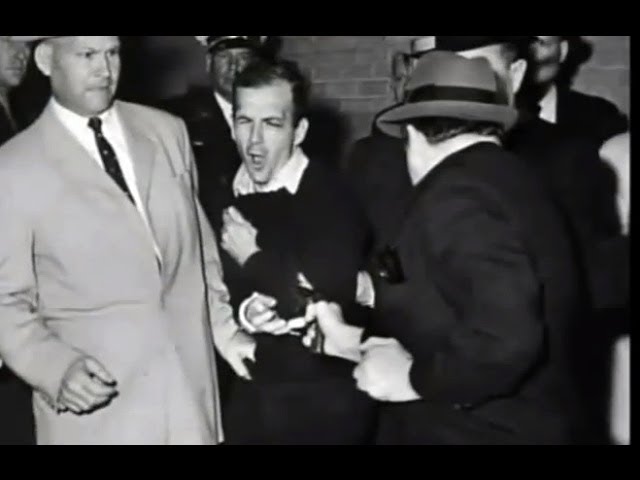 Radio was something that you could experience with a large group of people, if the volume was loud enough, but TV was an intimate experience. Only you and your family could fit around a set, so even though the shared experience of the content brought people together when they weren't watching TV, at the same time it became a device that could reach people on a very personal level.
By the mid-60's, TV became the medium that everything important happened through. Regular broadcasts were interrupted on November 22, 1963 to inform the world that the President of the United States had been shot in Dallas. This news spread like wildfire and to this day, those who were alive during that time will tell you exactly where they were when they learned the news.
TV is largely responsible for all of this, including getting Kennedy elected in the first place; he was the first candidate to debate on TV and looked a lot better than his counterpart, Richard Nixon. Two days after President Kennedy was shot, the world also saw Kennedy's assassin, Lee Harvey Oswald, get killed in front of our eyes while being transported from Dallas Police Headquarters to a nearby jail. It seems that once this happened, we were almost afraid to take our eyes off the tube.
TV's Adolescence
With the golden age of TV fading away, along with the illusion that everything on TV is wholesome and not at all terrifying (see the previous paragraph), it was time for TV to grow up. The late 60's showed Americans what war was really like, delivering the first full color broadcasts of war from Vietnam, an already unpopular war that was made even more unpopular with the images that were being broadcast into everyone's homes on a nightly basis. This could be looked at as the beginning of the media's power on TV, where previously their stronghold was radio and print media.
TV was also growing up on the technological front. The first satellite broadcasts took place in the early 60's, but did not become an industry until more than a decade later. Satellite TV in the late 70's and early 80's required a gigantic dish 10-16 feet in diameter to receive the signal. The end user cost of early satellite systems spurred the popularity of cable television systems and thus created the great battles we have today between cable and satellite providers.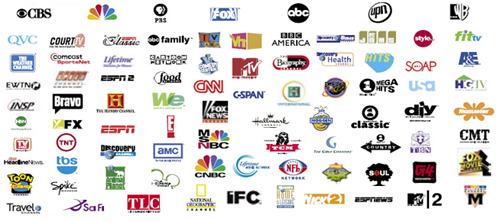 This new technology became ubiquitous by the mid 80's and extremely popular by the 90's. A 2010 survey found that only 8% of TV households were still relying on OTA signals to receive TV, a result of the massive shift to cable and satellite TV providers. However, in 2012, a Nielsen survey showed that now 9% of households are relying on OTA, a sign that perhaps "cord cutting" is catching on.
Future of TV
After all this time, television continues to evolve. New TV's in your house are bigger and thinner than ever. Some are curved, some bring you another dimension, and some take up an entire wall. People now have entire rooms devoted to their TV and TV networks are changing as well.
These days, there are many non-traditional options available. Netflix, Hulu and Amazon are all household names and starting to rival the size of TV networks. These new companies aren't just streaming services either, they are becoming serious contenders in the overall market. Netflix and Amazon have both won awards for their shows (House of Cards, Orange is the New Black and Transparent, to name a few).
These companies can compete with the big boys, even though television networks still dominate the creative landscape. The old networks are trying to fill the online void on their own. Network exclusive streaming services like HBO Go, FX Now and CC.com are setting themselves up for what's to come. As more and more people cut the cord, they are going to start signing up a la carte, much like people wished cable would be a long time ago.
Does this all really mean the traditional networks are going away? I doubt it - the 3 major networks have moved from radio into TV into 24 hour news and the era of media conglomerates. I suspect they'll find a way, but just like Fox, Comedy Central and MTV, new networks will find their way into everyday life and stay there. Someday, Netflix will be the boring old coot and the next method, the next format, the next stars will be delivered into your home (maybe right into your brain?) in a whole new way. I'm sure we'll all be there to marathon whatever show is out and complain that it's not the same as in the books.