We are now pretty much at the midway point!
We are just over six months removed from the 31st installment of The Showcase of the Immortals and, coincidently, six months away from the 32nd. With recent incidents within the WWE like injuries, returns, LOA's, it seems like a lot of creative ideas have been shuffled…and possibly shuffled again. This could mean that the writing staff could start the process of building angles for this year's WrestleMania.
I've noticed over the years and some top angles have started at, or around, November's Survivor Series so it's not too farfetched to think about now. It would also make sense to start building solid angles for another major reason.
We all have the immortal words of "Mean" Gene Okerlund etched in our minds as he announced the "brand new indoor attendance record of 93,173" back in 1987 at WrestleMania III. With WrestleMania 32 being held in "Jerry World," AT&T Stadium in Dallas, Texas, reaching a six digit attendance number is not an impossibility.
To do so, Vince McMahon needs to put together an all-hands-on-deck card. From top to bottom, the matches on this year's show need to be enough to attract a record amount of people to make the trip down to the Lone Star State.
Can it be done? Oh absolutely! With the right combination of solid young talent and established veteran stars, expect good ol' "Mean Gene" to make a similar record setting announcement.
There are several ways that the writing staff can go. Based on some rumors I have been hearing and, well, my expert opinion, here is how I can see the card shaping up.
Intercontinental Title – Ladder Match
Ryback vs Neville vs Stardust vs Tyler Breeze vs Rusev vs King Barrett vs Dolph Ziggler vs Baron Corbin
Sticking with the good ol' "if it worked once" method here. Just like last year, the show opens by killing two WrestleMania birds with one stone – an exciting match to start the show to get the crowd going and a multi-man match to get as many superstars on the show as possible.
I had Hideo Itami in this match, but thinking about it, with his injury I can see him spending a little extra time down in NXT before coming to the main roster. If he does make the jump, he would probably take the place of King Barrett since WWE never seems to want to do anything with him. I still feel that Breeze and Corbin can provide a solid infusion of youth from the current NXT roster though. It's exciting to think that Dolph Ziggler would be the veteran in this match.
This match provides a solid combination of strength (Ryback, Rusev, Corbin) technical skill (Stardust, Barrett) and high-flying ability (Neville, Breeze) to get the crowd ready for what should be built as the biggest WrestleMania of all time.
Randy Orton vs Kevin Owens
Once again Randy Orton is tasked with putting on a great match with an up and coming star. Last year, Orton and Seth Rollins had one some considered to be the match of WrestleMania 31 – capped off with the most "outta nowhere" RKO I personally had ever seen! Rollins obviously did not need to win that match though, as we found out just hours later and he cashed in and became the world heavyweight champion.
Owens, on the other hand, DOES need to win this match. After a strong three-PPV program with John Cena, the love for Owens has seemed to die down drastically. Owens thrives in high-level matches and has the personality and charisma to be one of the most entertaining superstars on the mic. He needs a boost and a win at WrestleMania over a future hall of famer would be a big one for him. The seeds were laid for this one a few months ago when Orton threw out his "are you losing weight?" crack at Owens. It was subtle but still could be used as a starting point.
Roman Reigns vs Dean Ambrose
The former Shield-mates have spent most of 2015 as a couple of good buddies who would just do whatever they could when the other is in need! Wrestling 101 – they're gonna hate each other soon! The heel turn for this one will inevitably come from Reigns as he is overdue for a turn. The foundation on how this turn will come about (in my opinion) will be laid out as I take a look at another match on my card.
The two have had solid chemistry as a team it makes sense that they would have solid chemistry as opponents. This would have potential to steal the show and possibly set the two up for a huge 2016.
Divas Championship
Charlotte vs Sasha Banks vs Becky Lynch vs Bayley
The Divas Revolution has hit a HUGE road block. After an enormous initial reaction, the Divas division has returned to those that have actual in-ring talent jobbing to those that have a look and have a more marketable character.
Charlotte winning the Divas title (hopefully a part of the revolution is the return of the Women's Championship) is an obvious big step in that process but she is still going up against the likes of the Bellas and Alicia Fox. The revolution came about with how Charlotte, Becky Lynch, Sasha Banks and Bayley have performed in NXT. To create maintainable credibility to the Divas division, this needs to be the WrestleMania match.
Tag Team Championship – TLC Match
Dudley Boyz vs New Day vs (Insert NXT team here) vs Hardy Boyz
I am, much like I'm sure the writing staff is, hesitant to have multiple ladder based matches on the same card. BUT, hard to pass this opportunity up. The Dudley's are back where they belong. As soon as the pyro hit the night after SummerSlam, the thought of another TLC matchup started dancing around the heads of the WWE Universe. Their first program has been with The New Day of have seemed to have gotten over with the over-the-top celebration style. So much so that they might have enough momentum to take them to WrestleMania – something that is a little hard to imagine for anyone in the tag team division.
NXT has a few options at this point that would work well in this situation – Blake & Murphy, Enzo Amore & Big Cass and current champs The Vaudevillians. Take your pick, they could all put on a good show! Then we come to a bit of a bold prediction with that fourth team listed. Call it a hunch, but with Bubba Ray and D-Von back in the WWE, I can see Matt and Jeff following suit soon. Just like the Dudley's, if the Hardy's do come back, how could you not do something like a TLC?
Bray Wyatt vs Finn Balor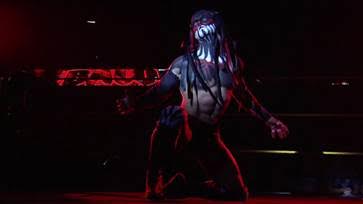 Just take a second now and think about the build-up that could come from this one. The New Face of Fear against The Demon! I mentioned in my WrestleMania 31 piece that the build-up for Wyatt vs The Undertaker was so well done…and it was all done by Wyatt! Imagine that kind creepy Halloweeny feeling but with TWO superstars engaged.
Another amazing aspect of this matchup – the WrestleMania introduction of The Demon character! Balor wowed us all when his Demon alter-ego made its debut at NXT's TakeOver : R-Evolution in December with a simply jaw dropping entrance. My friends and I would also have a small pool every WrestleMania based on different things that would happen. One part of the pool every year was an over/under guess on The Undertaker's entrance – I think Balor may be taking The Deadman's place in the next generation.
US Title
John Cena vs Sami Zayn
If you are reading this, there is a very good chance that you remember Sami Zayn answering John Cena's open challenge for the US title earlier this year. Unfortunately Zayn jacked his shoulder up right before the match which has sidelined him since. But before he hit the sidelines, he STILL managed to put on an amazing match with Cena.
More than that, do you remember the reaction that Zayn's introduction got? That Montreal crowd is very similar to the crowd that will likely fill most of Jerry's Playground. Cena has done an amazing job raising the credibility of the US title this year by giving title shots to any and all comers and then having five-star matches with the likes of Seth Rollins, Kevin Owens and even an injured Zayn. The crowd would be enthralled in this match and a Zayn win would blow the roof off the building.
The Undertaker vs Sting
Is there really a reason to explain this one? It's the matchup that we have been waiting for since Sting decided to go Crow on us in 1996. While the technical aspect of the match may not be as sharp as it would be if it were still the late 90s…it's still The Undertaker and Sting…it HAS to be seen!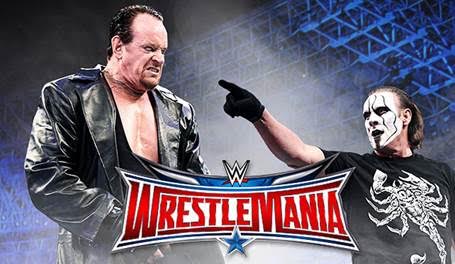 Daniel Bryan vs Shawn Michaels
Student vs teacher in its most exciting form! Something tells me that Daniel Bryan will be making his return as a surprise entrant in the Royal Rumble match in January. I'm starting to think that all of the hype about WWE doctors not clearing Bryan but other doctors are is just a work – I have no doubt that he'll be back. The biggest challenge in this one would be to convince HBK to get back into the ring. When he left in 2010, he still looked like he had a few years left in him.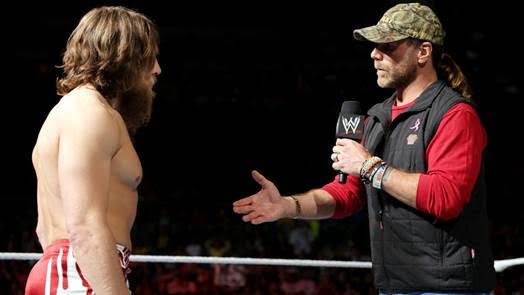 And what a way to come back!
When Bryan started his battles against Triple H and The Authority, one of the biggest blows came when Shawn Michaels, the guest referee for a Daniel Bryan vs Randy Orton title match and man who ran the wrestling school that Bryan attended, hit Bryan with the SuperKick to cost him the match. Other than an entertaining exchange the next night, that was pretty much forgotten. But now it could be used as the jump-off of what could have potential to be a top 5 match in WrestleMania history!
Brock Lesnar vs Stone Cold Steve Austin
This is one that is simply based on the rumors that are going around. A lot of people were saying that the likelihood of this match happening would be made clearer with what would happen with Lesnar's recent appearance on Austin's Podcast. Well the podcast came and went with no real altercation happening let alone something like the way Austin's Podcast with Lesnar's manager Paul Heyman ended a few months ago.
I'm not buying it though.
I have a hunch (there's that word again) that a friendly discussion between the two was WWE's response to the internet determining that something happening between the two was inevitable. It is hard to imagine the biggest WrestleMania being held in Texas without a major appearance from Stone Cold.
The Rock vs Triple H
Simply put – The Rock NEEDS to have a match on this show! The foundation has been laid over the last year. First, we had the comical face to face altercation backstage at a SmackDown taping this time last year. Next, Triple H comes out at the end of this year's Royal Rumble showing his displeasure at The Rock helping Roman Reigns with the Rumble match. Finally, we had the surprise appearance of The Rock at WrestleMania 31 confronting Triple H and Stephanie McMahon…with the help of Ronda Rousey.
I will say that I am SO glad that it doesn't look like they will be doing the mix tag match rumored between the four. Luckily Dana White is…well…Dana White and can't stand the fact that his little promotion will never be on WWE's level and is blocking Rousey from a match. That and movie commitments Rousey now has as well. You can't put two of the biggest names of the last 20 years in a gimmick mixed tag on this show. The final showdown between these two longtime rivals should attract a lot of mainstream attention and additional ticket sales.
WWE World Heavyweight Championship
Seth Rollins vs Cesaro
Obviously this is probably the most far-fetched possibility. Hear me out though – if this happens, and done in the right way, it could give us a memorable WrestleMania moment to end the show of shows.
The main event matchup last year was a bit of a flop because the WWE Universe was told who they had to think was the best, it didn't just naturally happen. It did happen the year before though. The end of WrestleMania XXX was electric because it was the culmination of the man the crowd wanted to be given a chance finally had his chance, and made it count. Sound like someone on the roster now? (ok, I know Daniel Bryan is still on the roster, but you know what I mean!)
Here is Cesaro's path to relevance…
First, a tournament is held to determine a #1 contender to Seth Rollins at Survivor Series. Cesaro wins the tournament but loses the title match to Rollins in an all-time classic – which both Rollins and Cesaro can provide. Cesaro then goes on to the Royal Rumble having the crowd firmly behind him only to be the last one eliminated after a 5-7 minute solid fight with the man who eliminates him and wins…Roman Reigns. Reigns is booed out of the building as the crowd is upset that Reigns wins the Rumble twice in a row and he finally snaps and turns heel. Cesaro keeps hinting that Reigns has no business in the main event until Reigns puts the title match on the line at February's FastLane show. Cesaro wins that match and goes on to the main event of the biggest Granddady of the All!
Yes I may be stretching it a bit there, but if it happens, the crowd would give it the reaction that it would deserve. I strongly believe that if you give Cesaro the ball, he will run with it. And with his international appeal, he will literally run all over the world with it.
So there you have it. That card, thrown in with appearances by several other legends and Hall of Famers throughout the night, would sell the necessary tickets. We still have a way to go. But we are now in the car and getting ready to leave the neighborhood. Before you know it, we will all be on the Road to WrestleMania!
So what do you think? What matches excite you? What matches do you think we will see to help draw the expected 100,000+ crowd. Let me know on Twitter @Tadigity24