One of the best things that the Spring and Summer seasons bring to us each year are the magnificent array of food festivals that spread across the United States. Just right here in the Chicago-land area where drinkfive.com is based, for example, there are thousands of food festivals ranging from small 'taste of' style fests to larger specialized fests featuring ethnic cuisines (GREEK FEST, FIESTAS PUERTORRIQUEÑAS) or centered around specific types of food (NAPERVILLE RIB FEST, ROSCOE VILLAGE BURGER FEST).
I'm certainly not discounting how great some of those can be, but the really interesting fests to me are the ones that go even more in-depth with one specific ingredient. We're taking a closer look at 3 food festivals in the US: Baconfest Chicago, the Gilroy Garlic Festival and the National Lentil Festival. Check out the podcast below, including interviews with Baconfest co-founder Seth Zurer, National Lentil Festival director Alexandria Anderson and Gilroy Garlic Festival President Dave Reynolds.
(Listen to the Retrospectical Podcast, Ep15: Unique Food Festivals in the US) 
1. Baconfest Chicago (April 30 - May 1, 2016 | Chicago, IL)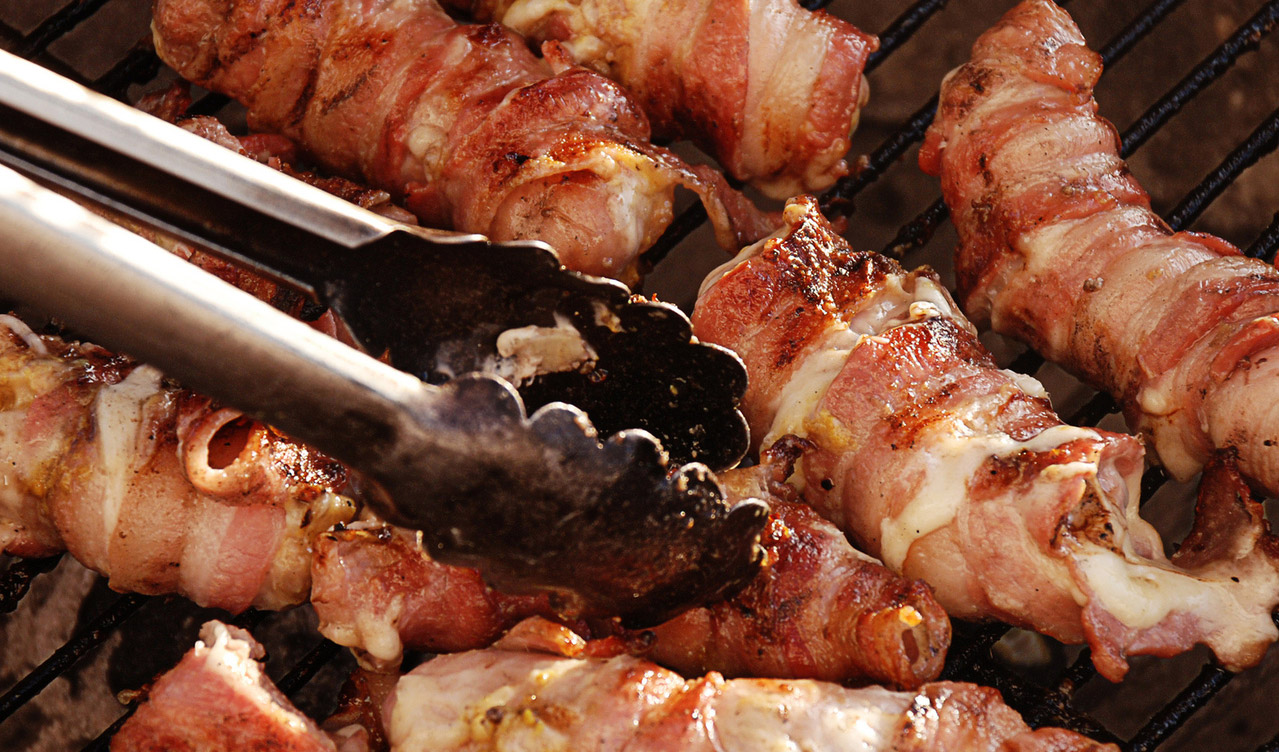 Baconfest started in 2008 as the realization of an idea among a few friends (Michael Griggs, Andre Vonbaconvitch and Seth Zurer), and has since grown to become a "world-class culinary and cultural festival dedicated to all things Bacon". It has been held at the UIC Forum for the past several years, and is always met with sold out crowds and unbridled enthusiasm. The basic idea is to host some of the best culinary minds in Chicago in one place and allow them the freedom to create unique and delicious dishes with a porcine palette. Baconfest also has close ties to charity and works directly with the Greater Chicago Food Depository to provide meals to those locally in need from a portion of the proceeds each year.  

(Interview with Baconfest founder Seth Zurer, March 2016)
Tickets for Baconfest Chicago 2016 are still available as of the publishing of this article and you can find more information about pricing and availability here.
Dishes at Baconfest have the distinction of being prepared by some of the most talented and recognized chefs in the Chicago area – here are a few dishes that were served last year, for example:
Woodhaven Bar and Kitchen – Zach Prince
The Ultimate Bacon Bison Bite – cherrywood bacon and goat cheese infused bison with pepperoni aioli and jalapeño, wrapped in smoked bacon and drizzled with a blueberry buffalo bacon dipping sauce
The Bad Apple – Craig Fass
Gulliver's Travels – porchetta stuffed with jagdwurst (bacon sausage) in a blanket of bacon, apple and jicama Slaw, on a bacon crustini
Honey Butter Fried Chicken – Christine Cikowski & Josh Kulp
Fried Chicken French Toast – with bacon honey butter and maple bourbon syrup
Quince Restaurant – Kristine Antonian
When Pigs Fly – chocolate bacon oreo, bacon pop rocks
Three Floyds Brewpub – Pat Niebling
Bacon and 'Nduja Hot Link – with bacon jam, pickled fennel and Dark Lord hot sauce
5 Facts about Bacon:
Starting the day with a high protein, high fat breakfast such as bacon and eggs improves metabolism and further facilitates circulation and digestion!
70% of all bacon in the U.S. is eaten at breakfast; and 59% of bacon is consumed on weekdays!
Bacon is addictive! It contains 6 types of umami, umami produces an addictive neurochemical response.
Women who are pregnant should eat bacon! Bacon contains choline which helps in fetal brain development.
Three slices of cooked bacon contains about 100 calories! And almost half of the fat in bacon is "good fat" that can help lower cholesterol (all in moderation).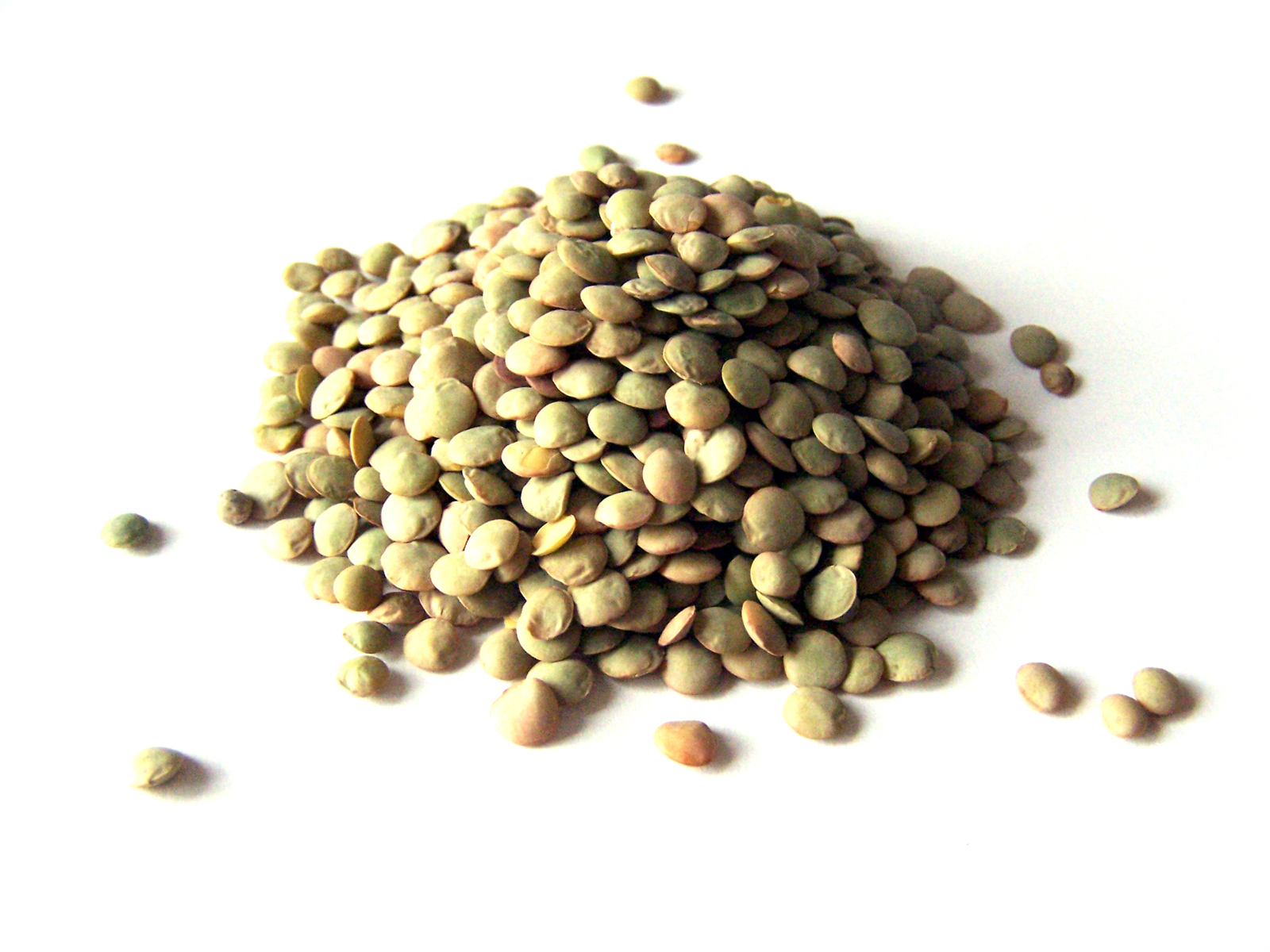 The National Lentil Festival has been running since 1989 and is hosted in Pullman, WA in the Palouse region, which grows a quarter of the lentils in the United States. In doing some preparation for this article & podcast, I cam across a surprising number of people that weren't really even sure what lentils were. What are they? Well, they're from the legume family that includes peas and beans as well and it looks like they are just about to break out to be a rock star ingredient over the next few years. Here's why: they're the 3rd highest in protein among all nuts and legumes, they have more potassium in a serving than a banana, and they're loaded with fiber and folate. They're great in curries, stews, salads, chilis, fritters, soups and just cooked as a side to roast meats like pork or cooked fish like halibut, salmon, etc.
The festival features the Legendary Lentil Cook-off, which flies in several finalists each year to compete for top honors and the $2,000 grand prize. It also boasts live entertainment and a ton of activities and attractions including the 5K Fun Run and the World's Largest Bowl of Lentil Chili. A focus on charity is also present here, and their Feeding Children Everywhere event in 2015 gathered volunteers to hand-package more than 25,000 meals to be given to local people in need. The meals consisted of lentils, dehydrated vegetables, pink Himalayan salt and rice, making the meal all-natural, soy-free, gluten-free, preservative-free, kosher certified and vegan. Nice work, Lentil fest!

(Interview with Lentil Festival Director Alexandria Anderson, March 2014)
Tickets to the 2016 National Lentil Festival are free - so go check it out!
5 Facts about Lentils:
They were found in the tombs of the Ancient Egyptians in 2400BC.
The optical lens is named after the Latin word for lentil.
Lentils come in all shapes and colors – brown, yellow, red and black.
Lentils are easy to cook and don't need soaking like dried beans.
The Soluble fiber in lentils helps keep your cholesterol down and blood sugars under control.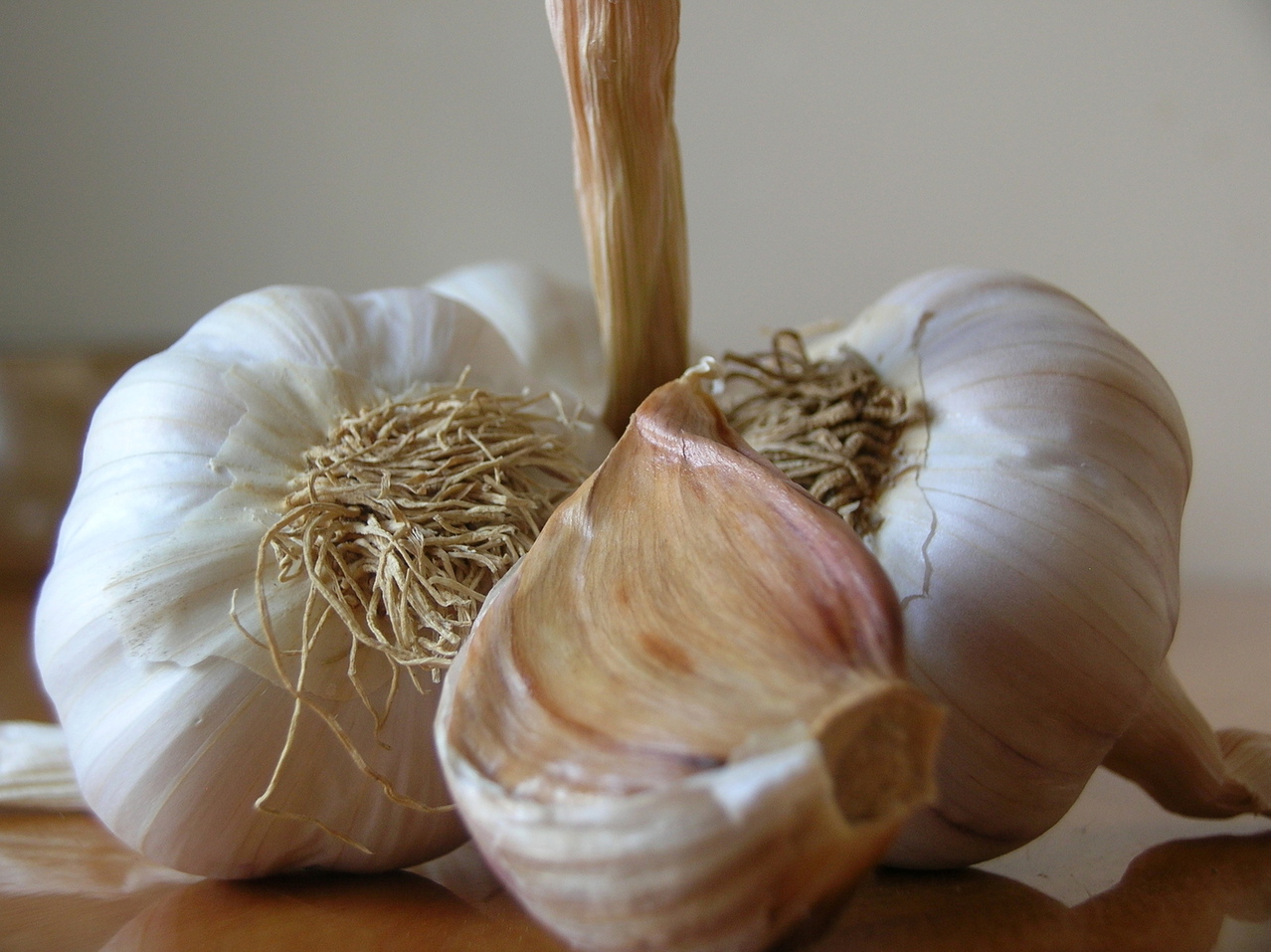 So that brings us to our final food festival, the Gilroy Garlic Festival in Gilroy, CA. Just south of San Francisco. Definitely the oldest (this will be the 38th annual) and the largest-drawing (crowds totaling over 100,000 people over the 3-day) fest that we're featuring, this thing is a huge event each year! Mainstays of the festival include food booths serving up everything from garlic kettle-corn to garlic ice cream and wine, live music on multiple stages, commercial vendors and multiple cook-off events like the Great Garlic Cook-Off Contest and the Garlic Showdown. 
The long-running festival has raised over 10 Million dollars for charities and non-profit organizations since its conception. In the Volunteer Equity Program, instituted by the Gilroy Garlic Festival founders in 1979, net profits from the three-day event are distributed to local schools, sports teams, non-profit groups, and service organizations based on the number of hours logged at the Festival by volunteers for those organizations. Many non-profit groups in Gilroy and surrounding communities depend on the Garlic Festival as their primary fundraiser each year.

(Interview with Garlic Festival President Dave Reynolds, March 2014)
Ticket information can be found here and we urge you to make a trip out to Gilroy for the fest!
5 Facts about Garlic:
Garlic used to be called Russian penicillin & given to soldiers in WW2 as medicine.
Garlic is one of the healthiest foods on earth with many health properties: anti blood coagulation, antioxidant, antiviral, antimicrobial, lowers cholesterol, anticancer properties and really helps fight the common cold.
In ancient Greece, brides carried bouquets of herbs and garlic, not flowers.
The most cloves of garlic eaten in one minute is 34, achieved by Deepak Sharma Bajagain of Nepal.
The city of Chicago is named after garlic. 'Chicagaoua' was the Indian word for wild garlic.