The term "cord-cutting" has been thrown around for several years now. Many people are interested in saving money from ever rising cable bills and some people never went in for traditional media in the first place. Usually, cutting the cord means that you're interested in partially or completely replacing your traditional TV watching with alternate sources. This could mean subscribing to Netflix or Hulu (or often times, multiple services), and having some kind of device to watch it on. There are, of course, tons of different combinations.
Retrospectical Ep 16 - Cord Cutting Guide: Cable Alternatives
The Numbers
According to a 2015 study, 15% of American adults qualify as cord-cutters - meaning that they once paid for cable or satellite TV, but no longer do. 24% of people do not have any kind of cable or satellite TV, a majority of them citing the fact that it's too expensive or they can access what they want elsewhere online or via an antenna. This trend, of course, is more prevalent with young people - 19% of young adults have cut the cord and another 16% never had one in the first place.
Price is the driving factor for most people when they decide not go to with a service, be it cable TV, satellite, or even broadband internet in the home (which peaked in 2013 at 70%, now is down to 67%). A growing number of people, 13%, are going with a smartphone and no broadband at all. So, the big question with cord-cutting is - can it save me money, and how much?
First of all, I don't think anyone thinks that their cable bill is cheap. They're often subject to regular increases and confusing bundles - sometimes cancelling a service actually can raise your monthly rate! Last year, the average bill hit $99, which is a 39% increase since 2010. Add that to the average monthly broadband bill - $47 for Time-Warner customers - and it seems like finding some relief on a $150 monthly bill is a good idea.
The Networks
First, we'll look at the options for content, because after all, if you don't have something to watch, what's the point?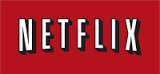 - Netflix - Cost (7.99/9.99/11.99 monthy), the increased cost is for multiple concurrent streams (1/2/4) on one account, and HD service at the 9.99 level. Netflix is perhaps the most well known of streaming options, and features tons of original content. With 75 million subscribers, as many as 2/3rds of these users share their account with at least one other person. While Netflix doesn't condone this, they do offer the different tier packages to accommodate multiple users on one account.
Netflix made 450 hours of original content in 2015 (16 original series) and plans to make 600 hours this year (10 of those, Daredevil Season 2, were excellent). Award winning shows like House of Cards have lead the way for all streaming companies to have legitimate talent creating top notch television. In my opinion, Netflix is a must in any cord cutting setup.

- Hulu - Cost (7.99/11.99 monthly), the increased cost is for a commercial-free version of Hulu, so yes, there are commercials with the base plan of $7.99 per month. Hulu tends to feature a lot of new network content that has a shorter shelf life. They have a bit of everything, like most of the services, and have started to venture into original content as well. You can also add Showtime to Hulu.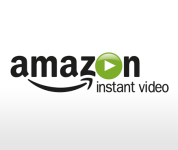 - Amazon Prime - $99 per year, this provides you with access to their streaming content and free 2-day shipping, music streaming and more - there's actually a lot of smaller perks that may or may not apply to you. For example: same day delivery in Chicago, New York, Baltimore and Los Angeles. Amazon Prime features just handful of original programming series (Transparent, Man in the High Castle), but they do make a surprising amount of pilots, which they then have users vote on to decide what shows will be made into a series.

- HBO Now - $14.99 monthly, by far the largest catalog of originals in both quantity and quality. It's basically the same as HBO Go, which is available to regular HBO subscribers, but available without the $100 cable bill attached to it. So if the only show you're into is Game of Thrones, then you can subscribe for a few months and take the rest of the year off.
- FX, ESPN, USA and a number of other networks have streaming sites as well, however they all require a cable/satellite subscription. Pay-per-title services like iTunes and Google Play also have new releases available, for both TV shows and movie. This is the kind of network you may need to borrow a password for.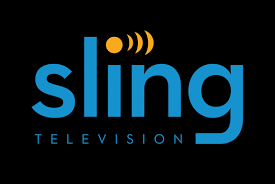 - Sling TV - $20 monthly (one device at a time), several add on packages are available, but this is the cheapest way to add access to some of the basic cable networks such as AMC, CNN and ESPN. This is a cheap option if you still really want to have live TV, and especially live sports. (ESPN, TBS, TNT, ESPN2, ABC are all included in the base package).
SlingTV requires a broadband internet connection, but so do the rest of these really. Sling TV runs off of a number of set top devices (more on these later) and does not have any of its own hardware. Sling TV does not generate its own content.
- MLB/NHL/NBA – Cost: MLB 85 (single team)/110 (league), NHL ~$130 (league), $105 (single team), NBA $7 (single game), $120 (full season, one team). The NHL and MLB offer you an option to stream all of the games, while the NBA does not offer that yet. The main problem with these packages is that they still black out the local broadcasts, so that means you still need to subscribe to cable in Chicago if you want to watch White Sox games on MLB.tv. All of these services also lower their prices as the season goes on, so if you're just the kind of person who follows the month before the playoffs start, this works out well for you.
So, there you have four content providers, three sports and a low cost streaming cable option. I would be negligent in my duties if I did not discuss, on drinkfive.com, how you're going to watch football. Thankfully, almost every game is on broadcast TV, which means all you need is a decent antenna on your HDTV and you're already getting football games. Half of the Thursday night games (possibly all if Fox picks up the rest of them – and Twitter just signed a deal to manage all of the TNF online content, so who knows what that might entail). Every game on a Sunday is broadcast on free TV - of course, mostly to local markets. The trouble comes when you want to stream the Monday night game – your only option is to purchase Sling TV, have a cable subscription, or have a Verizon phone that offers it. The big fantasy football channel – NFL Red Zone, is also only available through a cable subscription, although again, Verizon users have the option to pay extra to get this straight to their phone, though that's not really a good TV replacement.
The Devices

- Roku - ($130 for new Roku 4) – Roku is one of the most established third party suppliers of cord cutting hardware. Roku doesn't generate any content itself, but does provide a lot of free content through many "channels", and it also provides apps for its device for people to log into and access. For example, you can use Roku to access your Netflix, Hulu, Amazon, ESPN, HBO and other accounts in order to stream everything. Roku also supports Sling TV.
Roku is a small device you hook up to your TV via HDMI and connect to the internet via WiFi or Ethernet. This is a way to have a much smaller footprint and much better streamlined setup when compared to an HTPC.
- Amazon Fire – ($85 for FireTV, $40 for Fire Stick) – This is a set top box that can run its own applications, stream content with your Amazon Prime account, and has lots of other features, similar to Amazon Prime, which may be more or less helpful to you. Fire is probably the best in terms of computing capability – it even lets you download and install some games (though not many, storage space is very limited). The Fire Stick has almost all the same capabilities, but has its hardware toned down a little.

- Chromecast – ($35 for the base and Audio models) – Chromecast is different from the previous two devices in that it doesn't provide any kind of interface for you to interact with. Chromecast is tiny compared to the other two devices (easy to leave at a hotel room!). Chromecast will just stream the screen of a PC or android device – it then takes over processing the stream and doesn't need to necessarily burn your phone's battery down while you use it. There are also mobile and web apps that are Google Cast enabled (HBO, Netflix, Hulu, Spotify, Youtube).

- Apple TV – ($150/32gb, $200/64gb) – Apple TV is a 4th generation standalone set-top device, similar to the Roku or Amazon Fire, and it's designed to play extra nice with all of your apple products. Apple TV features apps from all of the major streaming networks, and were the first to offer HBO Now, which is thankfully out of its exclusivity period. Apple TV can sync with a computer running iTunes in order to stream photos, music or video.
- HTPC - Home Theater PC – This is usually an option for hobbyists that want to fully customize everything, By hooking a computer up directly into your entertainment system, you are given a huge amount of options right away – all you need is a wireless keyboard & mouse combo (and the computer, of course). Different software packages, such as XBMC or Plex, will allow you to install apps similar to a Roku and also manage your media library. This is definitely the most expensive option, but also the most customizable one.
- Xbox/Playstation – Both of these gaming consoles offer streaming TV options at this point in the game. Xbox is compatible with most networks, but of course requires you to already have an account, usually through a cable provider. Playstation does currently work with HBO and Epix.
Summary
So, there is a large variety of options currently available for you to make your very own media package. Unfortunately, there is no direct replacement for traditional cable/satellite TV, so there will be tradeoffs based on your own interests. This isn't always a downside, as people have been clamoring for years for an a la carte option from the big providers so consumers can just get the stations that they want.
We still don't have the option to just pick what networks we want, but we're getting closer all the time. Sometimes you just borrow a buddy's password to catch up on Mr. Robot or something like that and it fills the gap for the shows you don't have access to. Sometimes the providers themselves are restrictive, perhaps unnecessarily. The best example of this is that while HBO Go is on Roku, you cannot use the app if your HBO subscription is through Xfinity. Just another example of the plethora of red tape that people cut the cord just to avoid.
So, how do you end up saving money? Well, here's a few example packages that should provide enough entertainment: (Based on the average bill of $99).
#1 (The Standards) – Netflix HD ($10/month), Amazon Prime ($8.25/month), Sling TV ($20/month) comes out to about $39/month. You'll want to get a Roku for your main TV and probably a Chromecast to take with you and to use on another TV. That will set you back another $165, but you will make that up in the first 3 months. (Savings of $60/month).
#2 (The Thrones Fan) – HBO Now ($15/month), Amazon Prime ($8.25/month), $40 Amazon Fire Stick. For a monthly cost of less than $25, you have access to the entire HBO catalog, as well as everything that Amazon Prime is currently offering. For $65, you can be all set up, much cheaper than one month of cable! Of course, if all you care about is one TV show, you can even cancel HBO when it's not on (or just subscribe after the season is over and marathon it – not suggested). (Savings of $74/month, but you probably weren't paying that much to begin with).
#3 (The Everything) – Netflix HD ($10/month), Hulu Plus No Commercials ($12/month), Amazon Prime ($8.25/month), HBO Now ($15/month), Sling TV ($20/month) comes to $66/month, which is still a savings of $33 per month. A package like this, however, compares better to our bulky cable setup at the studio, which is closer to $130/month (meaning you're still saving about 50%!). To go with this, you'll want a Roku or Apple TV and probably one or two Chromecasts. (Savings of $33-$64 per month).