Following the NFL during the offseason can be a long and tedious pursuit, interrupted by brief moments of excitement when your team signs someone. Now that most of the moves have been made, there's little left to do but wait for training camp and preseason to start. With our downtime, we're looking at each team, one division at a time, to look at the fantasy impact of each relevant player on each team and how their value has changed with the team's changes. This time around, it's the NFC North.
(Listen to the Fantasy Football Podcast: 6/9/15, NFC North Spotlight) 
Green Bay Packers:
Add/Re-sign –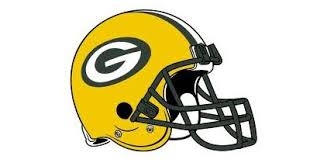 Randall Cobb, (4 years for $40 mil)
Scott Tolzien, (1 year, $1.35 Mil)
Kyle Sebetic, Safety, from the Giants (their ONLY FA signing this offseason)
Ty Montgomery WR, (3rd round draft pick)
Departures –
Jarrett Boykin, (Panthers)
Matt Flynn, (Patriots)
DuJuan Harris, (Vikings)
Brandon Bostick, (Vikings via waivers)
Issues:
The Packers never seem to add many, if any, impactful players through free agency. Nearly their entire roster is built on draft picks (I believe at one point last year, their only player they didn't draft was Julius Peppers). The Pack had a trip to the Super Bowl already booked, but Russell Wilson had other plans for them.
Fantasy-wise, there isn't a whole lot changing on the Packers. The only notable departure is Jarrett Boykin, who was only a WR3 of questionable weekly output last year. Expect Rodgers, Cobb and Nelson to all return to the top 10 of their positions (maybe top 15 for the WR's, but Nelson and Cobb did finish 2nd and 6th last year, respectively). Look for Davante Adams to pick up the WR3 work, and I wouldn't expect much production out of the TE position, as is tradition in Green Bay lately.
Eddie Lacy is once again a first round talent, and despite his slow start to last season, still finished 6th overall for points, finding the end zone a satisfying 13 times. Last year, the top 4 fantasy players on the Packers were probably better than any 4 you could find on any other team. In standard scoring, Rodgers & Nelson finished 2nd and Cobb and Lacy finished 6th. That is reminiscent of the Broncos from the 2013. While that team did have a slight drop-off, they did not disappoint when it came time to tally up the points at the end of the year. I expect that Green Bay will be able to repeat their success of last year.
Detroit Lions:
Add/Re-sign –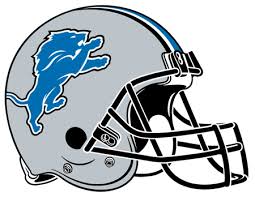 Jeremy Ross WR, (re-sign)
Lance Moore WR, (signed to 1 year contract)
Ameer Abdullah RB, (2nd round pick)
Haloti Ngata DT, (acquired in trade from Baltimore)
Departures –
Reggie Bush, (cut, now on SF)
Ndamukong Suh, (left as a FA, signed with Miami)
Issues:
The Lions made the playoffs last year, but were the victim of Dez Bryant and Tony Romo making ridiculous highlight reel plays (which they fell victim to the following week). It's hard to say that they have made enough moves to help even improve their team, let alone pass the Packers for the division in 2015.
Matt Stafford will still be a solid QB1, Calvin Johnson will feel like a steal when he's not the first WR off the board in your draft (he's still WR1 talent) and Golden Tate should probably wind up starting every week. Tate had 99 catches last year, with Megatron (71 rec) missing only 3 games (though he was a decoy in a few he did play).
The RB situation is still sketchy, though removing Bush at least removes one of the more knee-jerk options that were available. Joique Bell, Theo Riddick (3rd downs) and Ameer Abdullah will probably split most carries to start the season, with the stronger back, if one emerges, getting a larger percentage of the carries as the season goes on. This is going to change a lot, but with a pass first team like the Lions, I wouldn't waste too high of a draft pick on one of their rotating RB's. The one exception to this is if Bell keeps sliding into the doghouse. If so, go for Abdullah, but remember, temper your expectations on rookies!
Their TE's Pettigrew, Ebron and Fauria can be fun, but none are THE guy, so stay away from them as every week starters. Their D/ST should still be strong, adding Ngata and losing Suh, but I prefer streaming D's anyways, so don't draft them high.
Minnesota Vikings
Add/Re-sign –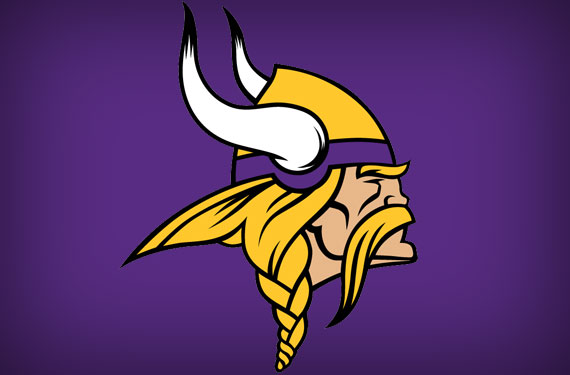 Matt Asiata RB, (re-sign 1 year)
Shaun Hill QB, (2 year 6.5 mil, #2 guy now)
Mike Wallace WR, (via trade with Miami)
Du Juan Harris RB, (FA via GB)
Brandon Bostick TE, (waiver via GB)
MyCole Pruitt (TE) and Stefon Diggs (WR) are their highest offensive (fantasy) draft picks, from the 5th round
Departures –
Christian Ponder, (OAK)
Greg Jennings, (released, signed by Miami)
Issues:
The story of the Vikings early in 2015 is all about the return of Adrian Peterson. I know I wouldn't want to line up opposite Purple Jesus after he's been kept out of football for an entire year. He's probably in the best shape and health of his life and will make an immediate impact on this team, greater than all of their signings combined.
Last year's rookie QB, Teddy Bridgewater, will have a few more tools at his disposal and should take another step from last year. His rookie campaign was average – throwing more TD's than INT's does show promise going forward. Bridgewater won't enter August as a QB 1 or 2, but could easily finish the year as a strong QB2, possibly approaching or exceeding the Andy Dalton Line.
AP is clearly the only RB to bother with on the team. I don't even think I'd entertain a handcuff in this case, as superhumans don't tend to get hurt like us mortals. Their WR core is much more of a toss-up. Between Mike Wallace, Charles Johnson, Jarius Wright, Cordarrelle Patterson and the field, I really have no good feel for who will emerge as the consistent WR on their team. It could wind up looking like the Seahawks where none of them are viable fantasy options, due to a conservative passing game and spreading the ball around when they do throw it. Kyle Rudolph at TE might end up being the best receiver on the team stats-wise.
Chicago Bears
Add/Re-sign –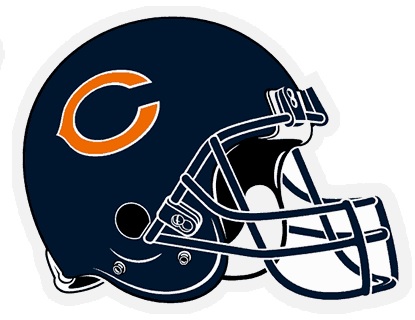 John Fox, (head coach) and Ryan Pace, (GM)
Zach Miller TE, (1 year extension, played well in 2014 preseason, hurt in the preseason)
Jimmy Clausen QB, (1 year extension)
Jacquizz Rodgers RB, (1 year, from Atlanta)
Kevin White WR, (1st round, 9th overall)
Eddie Royal WR, (Reunited with Cutler)
Departures –
Mark Trestman (good riddance!)
Brandon Marshall (even gooder riddance!)
Issues:
The Bears have many issues they're carrying over from 2014, but they will look like a different team in 2015. Any time a new regime takes control, they give everything a make-over, especially when the previous season was a disappointing (too light?) 5-11.
Jay Cutler has been on the team for 6 years now, and he still feels like he needs to somehow win over Chicago fans to feel comfortable. If it hasn't happened by now, it's not happening. Cutler is the best QB the Bears have the opportunity to start this year, and probably next year too, so just get used to it and hope he doesn't lead the league in INT's again. Fewer passes should help Cutler, as in 2015 he had his most pass attempts since he joined the Bears in 2009.
The Bears instantly addressed the departure of Brandon Marshall in the draft, picking Kevin White from West Virginia 9th overall. He should be able to have a near immediate impact and could be going in redraft leagues as a WR3/WR4, but we'll see how he fits in a few preseason games first. Alshon Jeffery immediately moves into a WR1/WR2 position, and Marquess Wilson has some fantasy value as well.
It remains to be seen if Martellus Bennett is going to throw more tantrums for whatever reason. If he settles down, he could be a TE1 in a league where the drop off after the first 5 or so TE's is very steep. If not, Zach Miller might emerge as an option, since Cutler does seem to like throwing to the TE. Matt Forte will continue to carry the load for Chicago, and even though he felt overvalued last year, he finished 4th overall for RB scoring. Is he the new Frank Gore (a guy who should be dropping off, but never does)?