The AFC south had 2 of the top 3 picks in this year's draft, meaning that half of the division was really, really bad last year. The Colts did manage to make it to the AFC championship game, going through the Bengals and Broncos before a "deflating" loss in New England. This year, everyone looks to improve their team, and the Houston Texans are going to be featured on this season's Hard Knocks, starting August 11th.
Check our breakdown of the AFC South
Fantasy Football Podcast, 8/4/15, AFC South Spotlight: 2015 Fantasy Preview
Indianapolis Colts (11-5):
Add/Re-sign –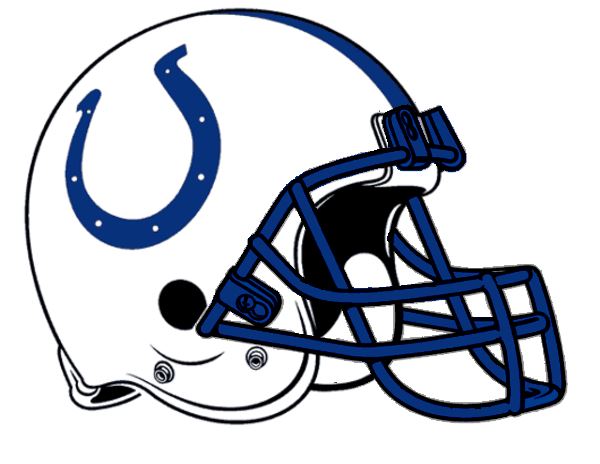 Frank Gore, RB – Signed as a FA, 8.5mil in guarantees, big things are expected.
Andre Johnson, WR – Signed as a FA, 3 year, 21 mil contract.
Andrew Luck, QB – Club exercised his 5th year option, no brainer of the century.
Phillip Dorsett, WR – Drafted 1st round, 29th overall in a position they already have depth.
Josh Robinson, RB – Drafted in the 6th round, gets lots of MJD comparisons.
Departures –
Trent Richardson, RB – Good riddance! The ploddingist of the plodders has gone where RB's go to die.
Reggie Wayne, WR – A former Colts superstar is left on the outside looking in, and still looking for a new team.
Issues:
The Colts are second only to the Packers in recovering from losing the best QB in franchise history. In 2011, they chanted "Suck for Luck". This year they are Super Bowl contenders, and the favorites in some minds in the AFC. The main reason for this is Andrew Luck, a guy who has improved in each season so far in his young Career. Last season he threw for over 4700 yards and 40 TD's (league leader), rushed for 3 TD's and lead his team to their third straight 11-5 regular season.
So, we know that Luck is going to be great, but who's going to be the beneficiary of his arm? Last year, T.Y. Hilton lead the team in receiving, netting over 1300 yards on 82 receptions. I expect a similar output from him this season, despite the fact that the WR core is now stacked in Indy. The additions of Andre Johnsonand Phillip Dorsett, along with Donte Moncreif, Griff Whalen and Duron Carter means that Luck is going to have plenty of secondary targets to choose from. It's hard to predict who else will be fantasy relevant, but I suspect that Andre Johnson will rise to the top and Phillip Dorsett will be given a huge chance to contribute.
Running Back has been the weak link of the Colts offense for a while now. They have finally put the worst trade of 2013 behind them and Trent Richardson has moved on to Oakland. In his place, they have given Frank Gore, a 31-year-old RB who has been under 1000 yards only once in the last 10 years, a bunch of guaranteed money. Gore has only Dan Herron and Vick Ballard behind him, so it's clear that the Colts plan on giving him at least as much work in previous seasons, so expect around 275 carries from a healthy Frank Gore. He has had his role in the passing game in San Fran reduced in the last few seasons, but he's been a big feature in the years before that. Pay attention during preseason to how much Luck throws to him out of the backfield. Gore has an ADP of 13 (overall 28) and could reasonably live up to that spot. I'm skeptical that rookie Josh Robinson has fantasy value in his first year based on the value that the Colts are placing on Gore.
Tight End might be the most "toss-up" position on the team, though it seems that Dwayne Allen will be taking the primary role, over Coby Fleener. Allen is a more complete player and is entering the season as the #1 TE on the team. I don't expect anything more than a ceiling of low-top 10 for Allen, as there are just too many fast targets for Luck to hit and not enough work at the TE position. If Allen can put up the same TD's as last season, he will find his way into the top 10 (12 last year).
Houston Texans (9-7):
Add/Re-sign –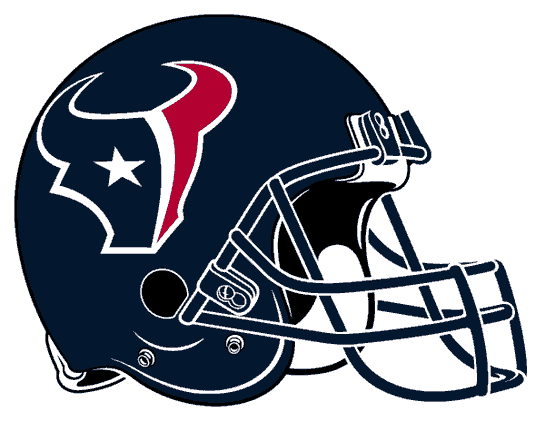 Ryan Mallett, QB – Signed to extension, will compete for starting job.
Brian Hoyer, QB – Signed from Cleveland, will compete for starting Job.
Vince Wilfork, NT – As if they needed more help on their D-line.
Chris Polk, RB – Suddenly in the mix with the Foster injury.
Cecil Shorts, WR – Drink five! He was a FA, signed a 2 year, $6 mil contract.
Jaelen Strong, WR – Third round pick by the Texans.
Departures –
Andre Johnson, WR – Released by the team, signed by their toughest division opponents.
Case Keenum, QB – Traded to StL, they're starting over at QB this year.
Ryan Fitzpatrick, QB – The smartest man in the NFL never gets to stay somewhere for very long, it seems. Traded to the Jets.
Issues:
The Texans will be featured on HBO's Hard Knocks series this season, which to me, traditionally means a couple of things. First, any drama on the team will be exaggerated ten-fold. Secondly, these players are likely to be over-valued come draft time. Most people are not exposed to EVERYONE, so the players they are exposed to a lot will have an artificially inflated value. Finally, HBO will stress the biggest positional competition, which is QB this season, so that means more drama, more "at home" scenes and more uncomfortable cut scenes.
QB is definitely a position that is up in the air on this team. Everyone knows that QB is the most important position on the offense, and everyone knows that the Texans don't have one yet. This puts far too much pressure on their running game and defense to be perfect. This year, it looks like camp will feature a competition between Ryan Mallett and Brian Hoyer. Hoyer started with the first team reps, but Mallett has also been taking reps with the starters. This battle won't likely be decided until after the third preseason game has concluded. Even once a QB is chosen, I wouldn't consider either to be a starter in any 10-12 man leagues.
The RB position, once secured by Arian Foster, is now up for grabs. Foster suffered a groin injury on 8/3 and it will require surgery and he will likely be on the IR/designated to return list to begin the season, meaning he won't be eligible to return until week 10. This leaves a huge, warrior-poet sized hole in our season of Hard Knocks AND the Texans backfield. Alfred Blue, Jonathan Grimes and Chris Polk will battle in camp to get the starter's role. Blue will be the favorite to get the job, as he's filled in for Foster in the past already, but it may end up being RBBC once the season starts. I'm just sad that we're losing the guy who has tweets that warn us of the dangers of bacteria in your gums, confessions of stolen towels from Trump hotels and his disinterest in Seinfeld. Look at the news over the next few days, the Texans will be shopping for a free agent to add to this RB group.
The WR position has changed a bit in Houston, mostly since Andre Johnson will not be there for the first time in 12 years. Filling his shoes will be DeAndre Hopkins, the clear cut #1 WR on the team. Hopkins is known for catching nearly every catchable ball thrown his way. Hopkins has what it takes to be an elite WR in this league, he just needs a QB to get him the ball. Hopkins has an ADP of 13 (WR) and 29 overall. With even adequate QB play, he can live up to those numbers. Meanwhile, Cecil Shorts will be lining up opposite him. His adp is all the way down at 72 (WR) and 186 (overall), basically undraftable. I'm all for taking a flyer on him and making everyone drink five at the end of the draft, but don't expect a ton of fantasy production out of Jaelen Strong or Cecil Shorts unless the QB gets a big improvement.
At TE, the Texans have Garrett Graham, (not Jimmy's little brother). Graham has had a few spots of good play, but hasn't been used enough to really be noticed, especially when he was behind Owen Daniels. It looks like Graham is going to move into the first string spot at TE, but your guess is as good as mine as to whether he will translate into a top 10 fantasy TE. There's just too many questions at the QB position to answer it at this time.
Jacksonville Jaguars (3-13):
Add/Re-sign –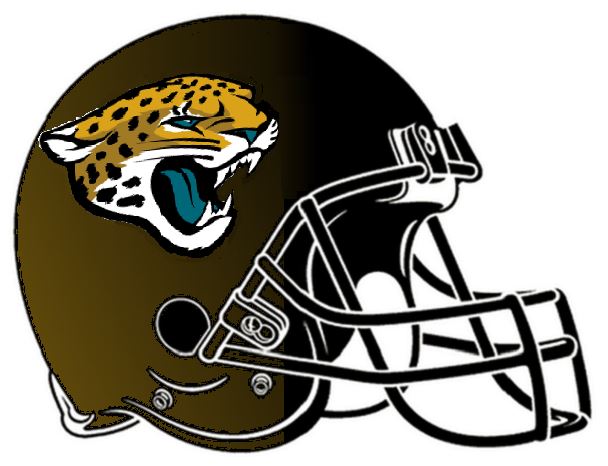 Julius Thomas, TE – The new juice got a 5 year contract as a free agent from Jacksonville.
Bernard Pierce, RB – Claimed off waivers from Baltimore.
T.J. Yeldon, RB – 2nd round pick (36th overall).
Rashad Greene, WR – 5th round pick, 139th overall.
Departures –
Cecil Shorts, WR – Left for Texas.
Ace Sanders, WR – Released in mid-July.
Issues:
As is tradition, the Jaguars lost their first round pick to injury – Dante Fowler tore his ACL just days after being drafted. The Jaguars did have a great draft, despite the injury, picking up T.J. Yeldon in the 2nd and Guard A.J. Cann in the third, a guy who will probably start in week 1. With some added protection and tools for Blake Bortles, I expect him to begin the process of getting better. Bortles left a lot to be desired, but he was a constant presence on a team that hasn't had a real QB since David Gerrard. Bortles is basically the same size as Ben Roethlisberger, and big QB's have been having a lot of success in the league lately. Bortles has the potential to be an impact player for Jacksonville, but he needs a lot of work to get there. Bortles may be a relevant QB2 in leagues that start 2 QB's, but even that's a stretch, for now.
At WR, the situation is rather muddy. I hate to say it, but the departure of Cecil Shorts is likely to go unnoticed in Jacksonville. They have lots of young guys, but nobody who seems to want to step up into the main role. Marqise Lee, Allen Robinson, Allen Hurns, Rashad Greene & company are all going to see some of their targets go to Julius Thomas, easily the most talented pass catcher on the team (even if his greatest talent is having played with Peyton Manning). There isn't much here other than bench depth. If someone goes down, it's possible that another player gets a big enough role that he's worth starting in a WR3 role, but I just don't see the garbage time points that Jacksonville has been known for in the past. They are a team that is slowly improving, and as a result, is less likely to be getting blown out week after week.
The only place where the Jags are relatively loaded would be at RB. Rookie T.J. Yeldon is sitting on top of the depth chart and should get a decent amount of carries. Toby Gerhart will resume his backup role, one that he did well with in Minnesota (though it means zero fantasy production). Denard Robinson should continue to be a wild card and third down back and have limited PPR production value, though that increases if Yeldon can't get on the field. This rbbc will irritate fantasy owners for sure, but there may be just enough value here for people to keep coming back.
As for the TE position, I feel that Julius Thomas is still a guy who can be in the top 10 TE's at the end of the year easily. His ADP is 10 for TE's and 99 overall, so I see some good value here. Be patient and scoop up Thomas late, or let someone else reach for him.
Tennessee Titans (2-14):
Add/Re-sign -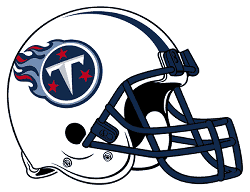 Marcus Mariota (QB, Rookie)
Dorial Green-Beckham (WR, Rookie)
Brian Orakpo (OL, from WAS)
Dick LeBeau (Assistant Head Coach, from PIT)
Hakeem Nicks (WR, from IND)
Harry Douglas (WR, from ATL)
David Cobb (RB, Rookie)
Departures:
Jake Locker (QB, FA)
Shonn Greene (RB, FA)
Nate Washington (WR, to HOU)
Outlook:
The Titans needed a reboot pretty badly after a terrible 2-14 season in 2014. So that's what they did. And their offseason moves have been heralded by many as being among the best in the league. Starting from under center, The Titans drafted mobile QB Marcus Mariota at #2 overall to be the new franchise QB in Tennessee. Good riddance Jake Locker! Move over, Zach Mettenberger. Mariota will take the helm of this team in 2015 and with a huge amount of rope as well. As far as how he'll perform from a fantasy perspective, comparisons to the athleticism and rushing ability of Colin Kaepernick have been made, but Mariota is a more skilled passer out of the box. We expect there to be some stumbling out of the gate, but Mariota should be a serviceable QB2 with a high ceiling going forward. He'll be very interesting to watch, but unfortunately the rest of the team around him is not good enough to warrant drafting him yet in standard leagues.
Kendall Wright fell off the map last year (not entirely his fault, mostly due to inconsistent QB play) after putting up some impressive stats in his 2nd year (94 receptions for 1079 yards and 2 TDs). Maybe he doesn't gel very well with Ken Whisenhunt's offensive scheme? Regardless, Wright is the #1 option for the Titans and will likely finish with an improved, but still mediocre stat line this year. His ADP is in the 15th round and he's likely off the radar in redraft leagues, though there is value there still in PPR and dynasty leagues as a WR4/5. After Justin Hunter's arrest for felony assault, it looks like the #2 spot in Tennessee comes down to a battle between newcomer Dorial Green-Beckham and former Falcon Harry Douglas. Although Green-Beckham is the better raw talent, I'm betting that the veteran Douglas gets the start from day 1. The 6'5", 237 lb (reported to camp at a stunning 246 lbs) rookie could be an outstanding receiver in the NFL eventually – but for now he is still a project. Lest I forget, Hakeem Nicks is now on the Titans. Eh, his production has declined for four years straight and Tennessee is not exactly the place where you go to revive a dying career. Not expecting much relevance from Nicks.
After the wheels fell off of Shonn Greene, the Titans parted ways with him and look to use a committee at RB in 2015, made up of Bishop Sankey, David Cobb and Dexter McCluster. In his 2nd year, Sankey has been getting the first team reps at Titans' camp but is looking as mediocre as he did last year (152 rushes for 569 yards and 2 TDs). The magic 8-ball says that all of these running backs will be involved in the offense, making it a frustrating experience for fantasy footballers everywhere. I do think that RB David Cobb may have a bright future in the league, but that is more of a far-off glimmer at this point. Stats from this rag tag group of backs will be disappointing, at best.
Tight end Delanie Walker has enjoyed two fairly productive years in 2013 and 2014 (most recently putting up 63 receptions for 890 yards and 4 TDs) and his ADP is somewhere between the 11th and 12th rounds in standard drafts. With a new QB and only scattered receiving talent on the field otherwise, Walker's role should only improve in 2015. Many experts have him ranked at the tail end of the top 10 TEs for the upcoming season and I have to agree. He'll be receiving a lot of dump-off passes from Mariota. Anthony Fasano seems like a great guy, but he's not fantasy relevant.