Another solid week as we draw closer to the midway point of the season.
If you're like me, your fantasy season is pretty much shot, but at least we still have our confidence pool to give us…well…confidence for the rest of the season! (see what I did there?) No time to waste, another week is so close to kicking off!
Week 7 – HERE WE GO!!!!!!!!
(HOME TEAM IN ALL CAPS)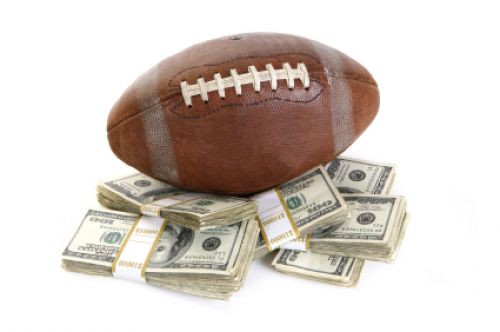 14 – NEW ENGLAND over New York Jets – The Pats have been running roughshod over the entire league to this point. Add in the fact that they love beating up on the Jets and this could get ugly.
13 – ARIZONA over Baltimore – The Cardinals have hit a bit of a slow spot on their way to the playoffs but apparently a game against the Ravens is something that every team in the league looks forward to – just ask the 49ers.
12 – INDIANAPOLIS over New Orleans – It seems like Andrew Luck may have just needed a little time off to heal his shoulder. I am back on the bandwagon…until viciously thrown off again like I was last time.
11 – SAN DIEGO over Oakland – Phillip Rivers threw for over 500 yards last week in Green Bay. Against the Raiders secondary, there is a legit chance that Rivers might reach 800 yards…ish.
10 – CAROLINA over Philadelphia – The Panthers showed last week that they are no fluke with a win in Seattle. Look for them to continue their momentum to roll over another division leader.
9 – NEW YORK GIANTS over Dallas – No Romo and possibly still no Dez for the Cowboys means no chance of winning in Jersey.
8 – Seattle over SAN FRANCISCO – The week starts with what was one of the hottest rivalries in the league just a few years ago. Now, while the rivalry is still there, its to try and stay out of the basement of the division.
7 – ST LOUIS over Cleveland – Todd Gurley is legit and has shown that he was worth the top 10 pick the Rams used on him. Look for Gurley to continue running over the league this week.
6 – Atlanta over TENNESSEE – Speaking of running over the league, his name is Devonta Freeman.
5 – Buffalo over JACKSONVILLE (in London) – The league continues to shove the Jaguars down the throats of Europeans. This year it is the Bills that try to make Jacksonville stay across the pond.
4 – WASHINGTON over Tampa Bay – Bringing back an old gem for this one – the Skins will pull this out simply because they are the home team.
3 – KANSAS CITY over Pittsburgh – If Ben Roethlisberger returns for this game then flip this one around – the Steelers will win. But without him, the Chiefs will need to win this game and establish a new running game without Jamaal Charles. This week's BOLD PREDICTION is that CHARCANDRICK WEST WILL HAVE THE FIRST 100 YARDS RUSHING GAME OF HIS CAREER. (even if it doesn't happen, at least I still successfully typed Charcandrick)
2 – DETROIT over Minnesota – The Lions are off the schnide! No 0-16 season this year! One division win could provide the momentum needed to get another one.
1 – Houston over MIAMI – Two teams that have disappointed this year. Don't let Miami's big win last week fool you, it was against the Titans.