The NFL offseason is winding into summer and we're starting to see the OTA's start up, but we're still about two months away from any preseason games, and three months away from games that matter. It's a good time to catch up with what's going on across the league, from a fantasy perspective of course. This article will focus on injuries. For a breakdown of trades and free agent signings, check out our NFL Fantasy Rookies & Free Agent Moves.
Injuries always wind up hitting during OTA's, and if you have a redraft league, you just need to avoid these guys. However, if you're in a dynasty league, the next few months are going to have you nervously hoping to avoid the dreaded ACL tear. Here are the offseason injuries so far: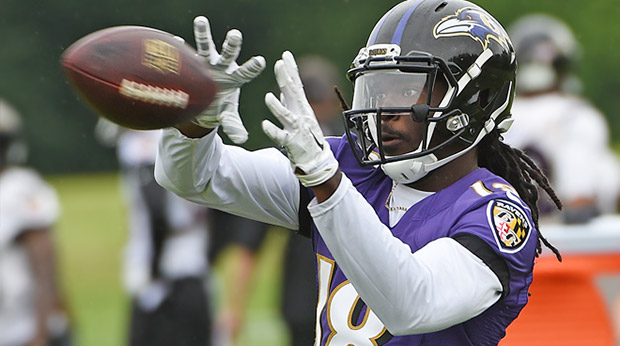 Perriman still has a lot to do before he sees the field.
Breshad Perriman (WR, BAL) – Perriman's case has been interesting to follow over the last week or so. Perriman did not play at all in his 2015 rookie season, sitting out with a torn PCL. Then, on June 11th, it was reported that he suffered a partially torn ACL at their OTA's (how many acronyms can I squeeze into one report?). He quickly went from questionable for the season, to playing at some point in the season and now it's being reported that he will be ready for the regular season. Stem cells certainly work wonders. Still, all of these injuries mean he's been off the practice field, and it may mean he's not going to be a big factor early in the season.
Sammy Watkins (WR, BUF) – Watkins broke his foot at some point during the spring and had surgery at some point after that, eventually reporting it on May 16th. Watkins is currently in a walking boot, sidelined at minicamp and likely to miss at least the start of training camp at the end of next month. He is, however, expected to be ready for week 1. This shouldn't affect his draft value too much, provided he starts getting a little action in by the middle of August.
Tyler Eifert (TE, CIN) – Last year's ultimate red zone threat suffered what every coach is afraid of if they're not playing at the end of January – an injury in the pro-bowl. Eifert's ankle surgery in late May has a three-to-four month recovery period, which means that he's likely to miss all of the preseason and probably the first couple of weeks of the regular season as well. This is a big blow to a guy who had the potential to finish in the top 3 TE's, especially considering the losses at WR the Bengals had in the offseason.
Gary Barnidge (TE, CLE) – Barnidge had sports hernia surgery earlier this month and based on his timetable, should be ready for the start of camp in about 6 weeks. Barnidge was a breakout TE last year and could potentially put up another big year with the lack of other offensive threats in Cleveland.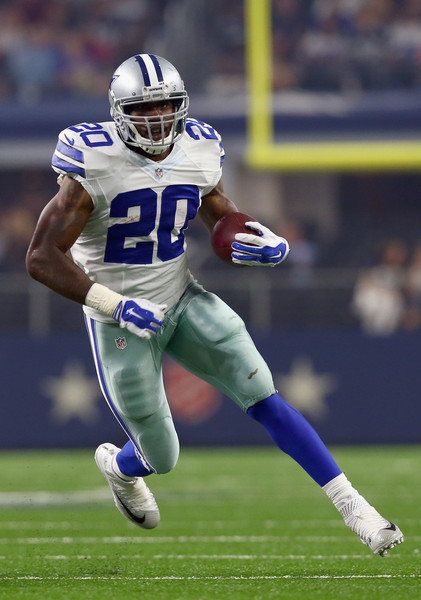 I hope you enjoyed this while it lasted.
Darren McFadden (RB, DAL) – McFadden reportedly broke his elbow in an accident at home (still the most dangerous place, even for NFL players). With Ezekiel Elliot being picked 4th overall, it's not like McFadden was likely to see a starter's role this year, but now he's going to be out until at least mid-August and will have to work hard to keep Alfred Morris from taking the #2 spot.
Jared Cook (TE, GB) – Cook had "preemptive" foot surgery early this month and will be sitting out OTA's at the very least. The hope is that he can get back and get lots of reps in with Rodgers during training camp, otherwise his chances for big production are going to be slim.
Jordan Reed (TE, WAS) – Reed is sitting out minicamp with an ankle injury, however this isn't expected to affect his status for training camp. This just basically serves as a reminder that Reed has missed 14 games in three years, so he's got the injury-prone tag following him around. If he stays on the field, like last year's 14 games played, he can be quite productive.
Rob Gronkowski (TE, NE) – The top TE's all seem to have landed on this list, many of them for mild issues, thankfully. Originally, it was reported that Gronkowski was held out of practice as a healthy scratch, purely to keep him from getting injured. He then returned to practice and was promptly held out for an undisclosed ailment. This is all typical smoke and mirrors from the Patriots, so I wouldn't worry about his draft stock. It's just that with a player like Gronk, you want all the information available.
LeSean McCoy (RB, BUF) – Another high profile player just being held out for a very small injury. He's reportedly got an ankle injury, and not another hamstring injury (he had enough of those last year). As it stands now, McCoy is more likely to miss games due to misbehaving in the offseason, rather than due to his current ankle injury.