So.. what are drones, anyway?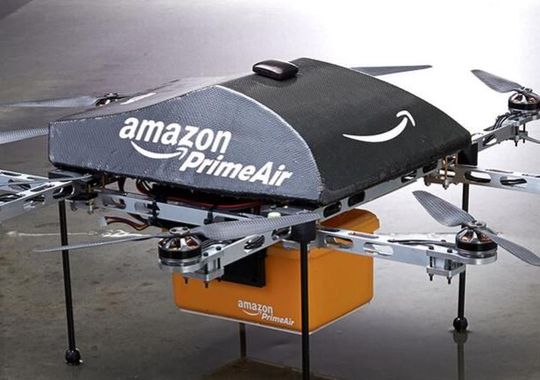 Let's start with a basic definition: a drone is a remotely controlled unmanned aircraft that can perform any number of tasks automatically or with remote prompting. As of now, the definition doesn't get a whole lot more specific than that, which means that even more generic RC airplanes and helicopters could be given the same label as more sophisticated drone technology that costs several thousand dollars.
We assume that as the technology matures and different tiers of these unmanned aircraft are naturally formed, we'll also adopt more terminology to better organize the mess of products available.
When someone mentions drones in a conversation, most people immediately think of models that are being used in the military (like the MQ-1 Predator or MQ-9 Reaper) or the recently emerged plans of Amazon to use drones for super-quick package delivery. Surely this is because when we see drones in the media that is just how they are currently represented. I think it's important to shine a spotlight on the other uses for drones though, such as monitoring crops and cattle or conducting search and rescue.
Tune into the Retrospectical Podcast (Drones - What are they, who uses them and what does the future hold?)
Download the mp3
Dividing up the drones..
When talking about all of the different types of drones out there and being used right now, public awareness about many of these is lower than it should be. Likely this is because (with the exception of the military) there simply aren't very many out there just yet. Here is a quick breakdown of industries that drones are being utilized in:
Military (reconnaissance/surveillance and weaponized).
Weather Systems (NASA and Northrop Grumman are engaged in an experiment with drones to learn more about the formation and heartbeat of hurricanes.
Agricultural uses include monitoring fields and cattle and even spraying and seeding remotely.
Automated drones can be used to create 3-D maps from multiple images and don't even need to be manually controlled with the maturity of GPS technologies.
Search and rescue gets a huge boost with this sort of technology - allowing for remotely controlled drones to get into areas otherwise impossible for human teams and utilizing night vision and heat sensing.
Police departments and Fire departments across the world have also been making the push to secure room in their budgets for drones - there has been some push-back as far as the police uses are concerned but there are many applications that come to mind for both.
Other industries include film-making (documentary, entertainment, sports) and, in fact, drones were used extensively just recently in the 2014 Sochi Olympics for skiing and snowboarding events.
New FAA Regulations
In 2012, Congress told the FAA to create rules for the emerging drone marketplace and after some time with no news, they finally complied earlier this year (January 12, 2015). Two categories of drones were broken out in these new regulations: 55 pounds or less, and less than 4.4 pounds. These categories were labeled "Small unmanned aerial system (UAS)" and "micro-UAS" respectively.
Download the FAA's proposed drone regulations here.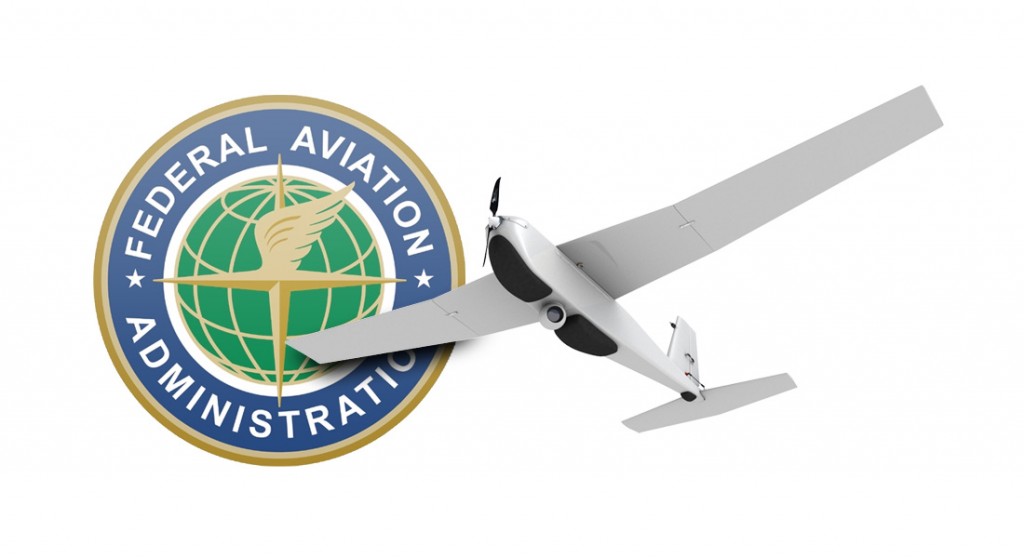 It's important to keep in mind that at this stage these are only proposed regulations rather than laws that have been passed, but most people in the industry agree that these rules were much needed. Some of the proposed regulations include: daylight-only operations, maximum speed of 100 MPH and maximum altitude of 500 feet, operators must be 17-years-old and pass a series of tests and certifications - some of which are to be readmitted after a set amount of time.
Those rules may seem understandable - even necessary - but one that a lot of drone operators are already up-in-arms about is that you may not be allowed to operate a drone out of line-of-sight. This means that the aforementioned Amazon business plan of sending out drones to deliver packages would not be allowed under these rules. Also those wanting to use drones for the agriculture industry over large amounts of land would not be able to. A debate and controversy looms here, and we'll certainly be seeing and hearing more about this in the next few years.
Where do I start as a hobbyist?
Quad-copters and other multi-rotor drones may be the best start for someone looking to get one for themselves and explore the industry as a hobbyist. They are more stable and powerful than traditional airplanes or helicopters and are generally also easier and more simplistic to repair, based on their designs.
You can buy quad-copters relatively cheaply now (the Syma X1 is only $40, for example) but those with more features like built-in cameras or video cameras, GPS, larger batteries, the ability to carry items in flight and other advanced options will cost significantly more, even up to $10,000 for the top-of-the-line models for enthusiasts.
The DJI Phantom is one of the more popular starter drones - it comes with a high-definition camera, a high altitude range and GPS functions. It's around $500 so there is definitely an initial investment but not one as insurmountable as it used to be.
Looking to the sky..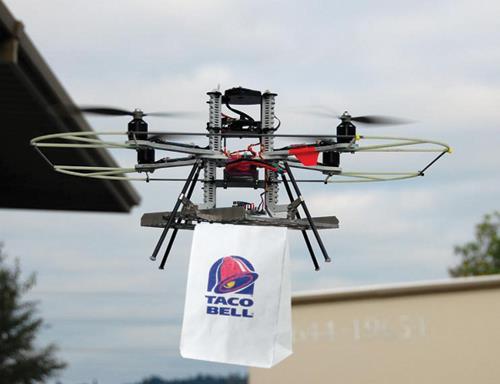 We all want taco-copters and pizza-copters (don't we? C'mon guys, get with the program!), but in order for there not to be complete chaos in the skies, the FAA regulations we talked about earlier may prevent this from happening - at least in the short term. I'm not giving up hope just yet, though, and as with any other industry there will be new developments and regulation changes in the coming years which may open up new business models for companies that are currently exploring the use of drones.
When Amazon initially brought out its now famous video introducing the possibility of drones delivering packages with only a very small (30-minute) wait after the initial order, people were skeptical (and rightly so!). But now they've already gotten to advanced drone prototypes and have applies to the FAA to begin real-world testing.
Google has numerous projects in the works.. some for delivering items (small and large) bought from the internet, but others for self-powering drones that could hover almost indefinitely in the stratosphere (Project Titan) and deliver internet access to places that either don't have it currently, or have been affected by a disaster that may have disabled it.
Increasingly, there has been a focus on the development of drones that can fly autonomously. Interesting that this development coincides with all of the projects that are currently going on with automobiles - looks like the Jetsons may actually be a reality at some point in the next 20 or 30 years. Regardless of how you feel about this industry, it will grow and mature in the coming years and bring with it innovations and ideas that were previously thought impossible. I'm just happy that I get to experience all of this as it happens.