So It is the last week for most fantasy leagues and if you had Jay Cutler as your starting QB you're probably not still playing.... but if by some chance you are, it is time to look for a new option for that last title push. I am pretty sure Jimmy Clausen is available in most leagues... In honor of Jay and all of the most amazing memes he has provided this year, I would like to dedicate this week to him and show you all of my favorite Jay memes throughout the year. My own little Throwback Thursday.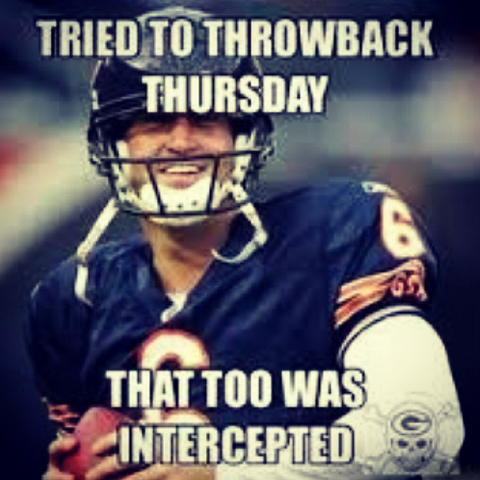 Who doesn't love a Jay Cutler interception joke... aside from Jay Cutler. I know that Packers fans do.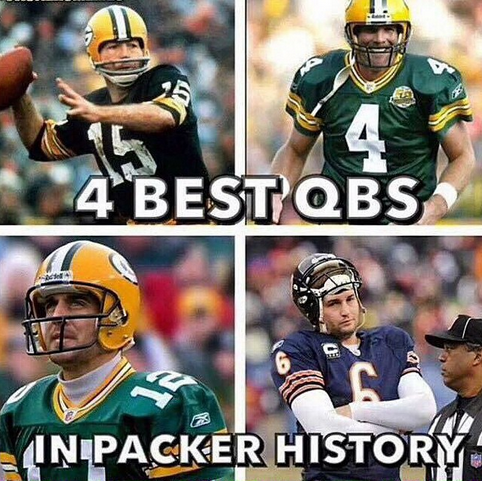 How about when you are looking for that gift for that special someone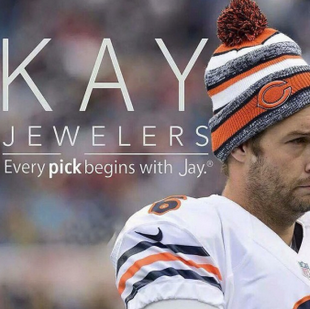 Or when you just don't know what to say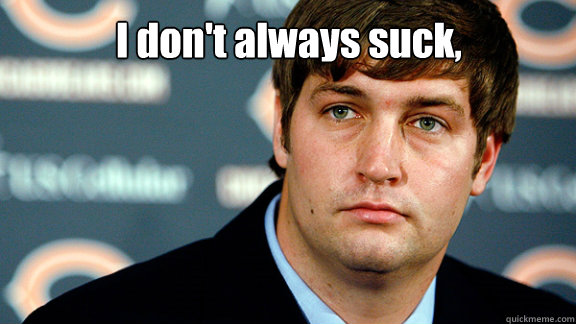 Jay has also always been a good interview...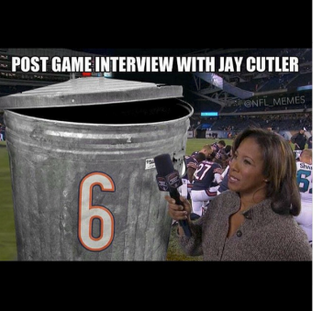 Well after all is said and done it seems that the Cutler in Chicago may be coming to an end. I personally hope not, but Maury's lie detector test never lies...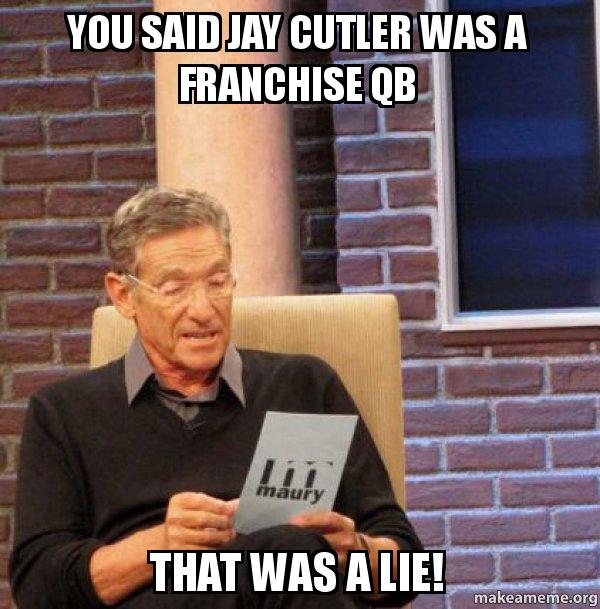 Jay, tell me how you feel about all of this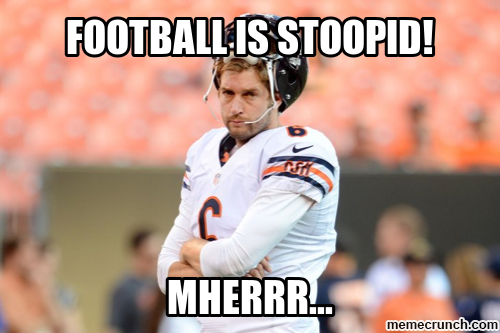 Well that is my time. I hope you have enjoyed all of the memes more than watching Jay this year (sorry Bears fans). Good luck to anyone playing in their leagues championships... I unfortunately will be sitting at home wondering where it all went wrong. Until next time I will leave you with this....